Curated by Daniel Belasco
June 22 — November 10, 2013
Alice and Horace Chandler and North Galleries
Opening Reception: Saturday, June 22, 5-7pm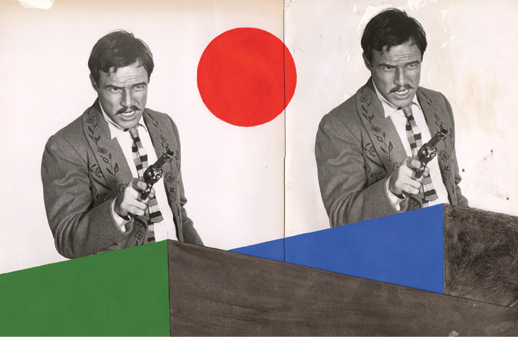 Adie Russell, Untitled (from the series "The Reveal"), 2012, flashe and ink on vintage film still, 9 x 12 1/8 inches, courtesy of the artist

The screen is the transcendent medium of our time, infiltrating our daily lives and mediating our interactions with the world. The call for artists to respond to the screen in The Dorsky Museum's annual Hudson Valley Artists exhibition resulted in over 220 submissions, revealing the vitality of contemporary creativity in the region.

Patrick Kelley, Still from 175 Rome Churches, 2012, HD video, 5 minutes 51 seconds, courtesy of the artist
Emerging and mid-career artists working in painting, drawing, performance, ceramics, fiber, and video, cluster in two significant modes of artistic inquiry. One set of artists explores how the seductive and violent imagery we see on screens manufactures and manipulates desire. Another group of artists adapts screens as a formal and material means to negotiate experience and technology. Together, the 15 artists in Screen Play are engaged in making art that employs the screen to process memories, stories, and desires.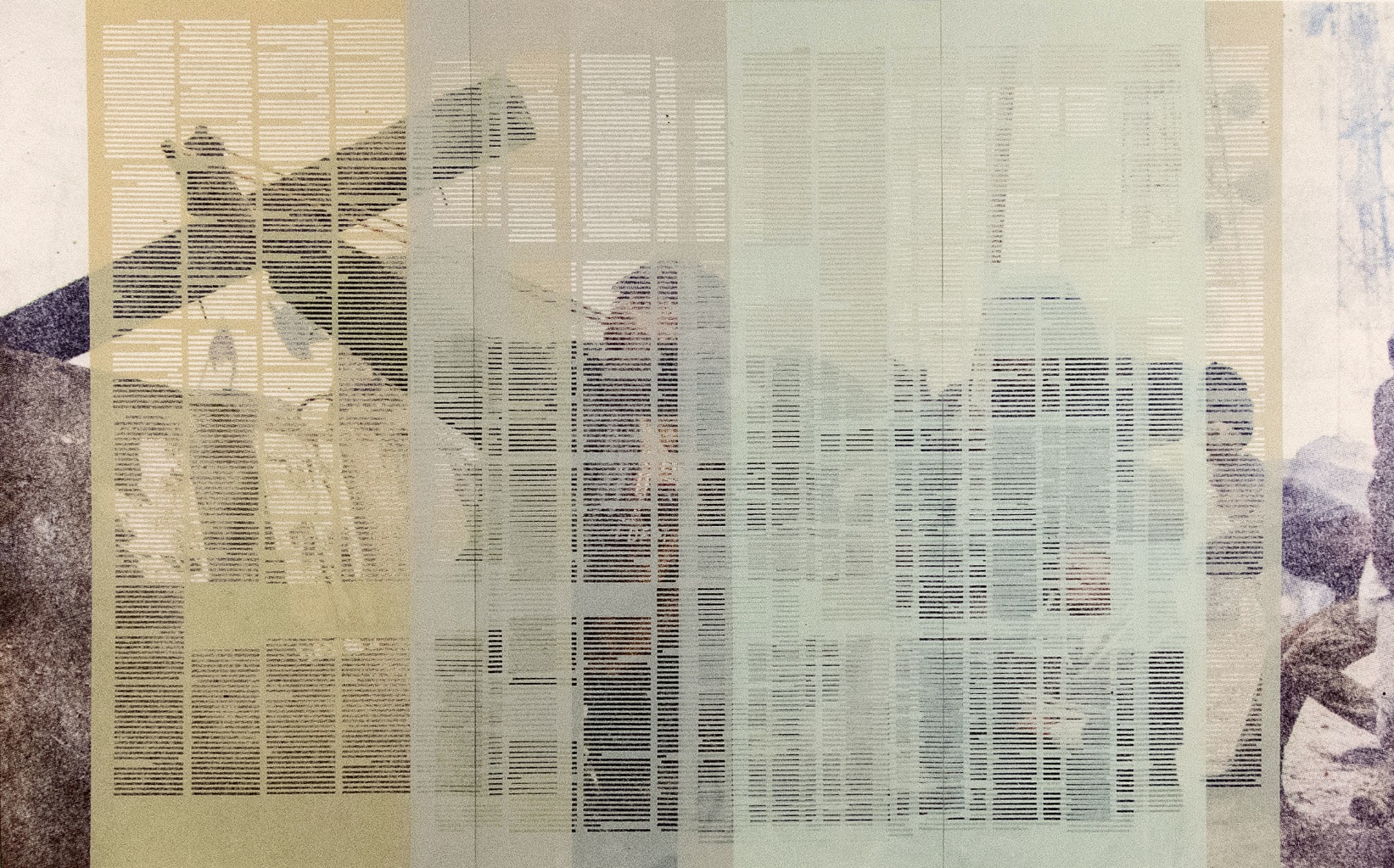 Shanti Grumbine, Between the Lines: Sling Shot (February 22, 2012, A1), 2012, Screen print on archival inkjet print, 22 x 34 inches, courtesy of the artist

Five of the exhibiting artists—Patrick Kelley, Rachel Rampleman, Steve Rossi, Adie Russell, and Jonathan Wang—use video in vivid new ways. Photographs by Linda Kuehne and prints by Shanti Grumbine incorporate screens into their process. LoVid and Adriana Farmiga turn digital hardware into sculptural media. Vernon M. Byron III, Abshalom Jac Lahav, and Harvey Weiss investigate contemporary portraiture as mediated by movies and commercial advertising. Contemporary design and craft is explored in ceramic plates by Amy Brenner, a fiber work by K. Velis Turan, and monumental painting by Diann Bauer.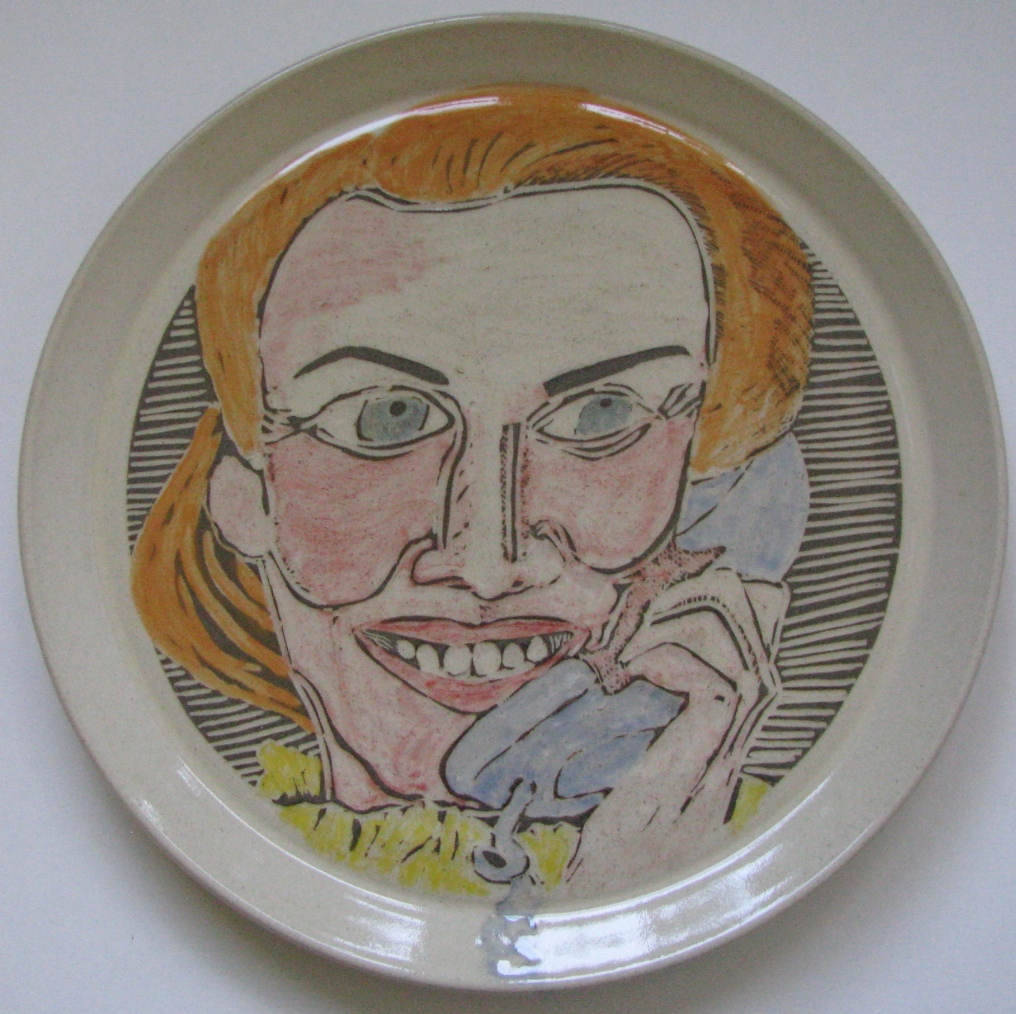 Amy Brenner, What's the Story Morning Glory, 2013, Clay, slip, glazes, 12 inches diameter, courtesy of the artist

Public programs
Film Screening: Saturday, July 27, 5:30–6:30 pm
Rachel Rampleman introduces a selection of her short videos
North Gallery
Artist Talk: Saturday, September 21, 2pm
Shanti Grumbine, Jonathan Wang, and Harvey Weiss
Alice and Horace Chandler and North Galleries
Artist Talk: Saturday, September 28, 2pm
Diann Bauer, Steve Rossi, and Adie Russell
Alice and Horace Chandler and North Galleries
About the Hudson Valley Artist series
For over 20 years, the annual Hudson Valley Artists exhibition has been one of the Dorsky Museum's signature programs. It is curated from a call open to emerging and mid-career artists with a permanent mailing address and active art practice in Columbia, Dutchess, Greene, Orange, Putnam, Rockland, Sullivan, Ulster, and Westchester counties who have not had a major one-person museum exhibition and who do not have an exclusive contract with a commercial gallery. Students are not eligible. Previous curators include Connie Butler and Gary Sangster, Thom Collins, Gretchen Keyworth, Karl Willers, Denise Markonish, Brian Wallace, and Linda Weintraub.