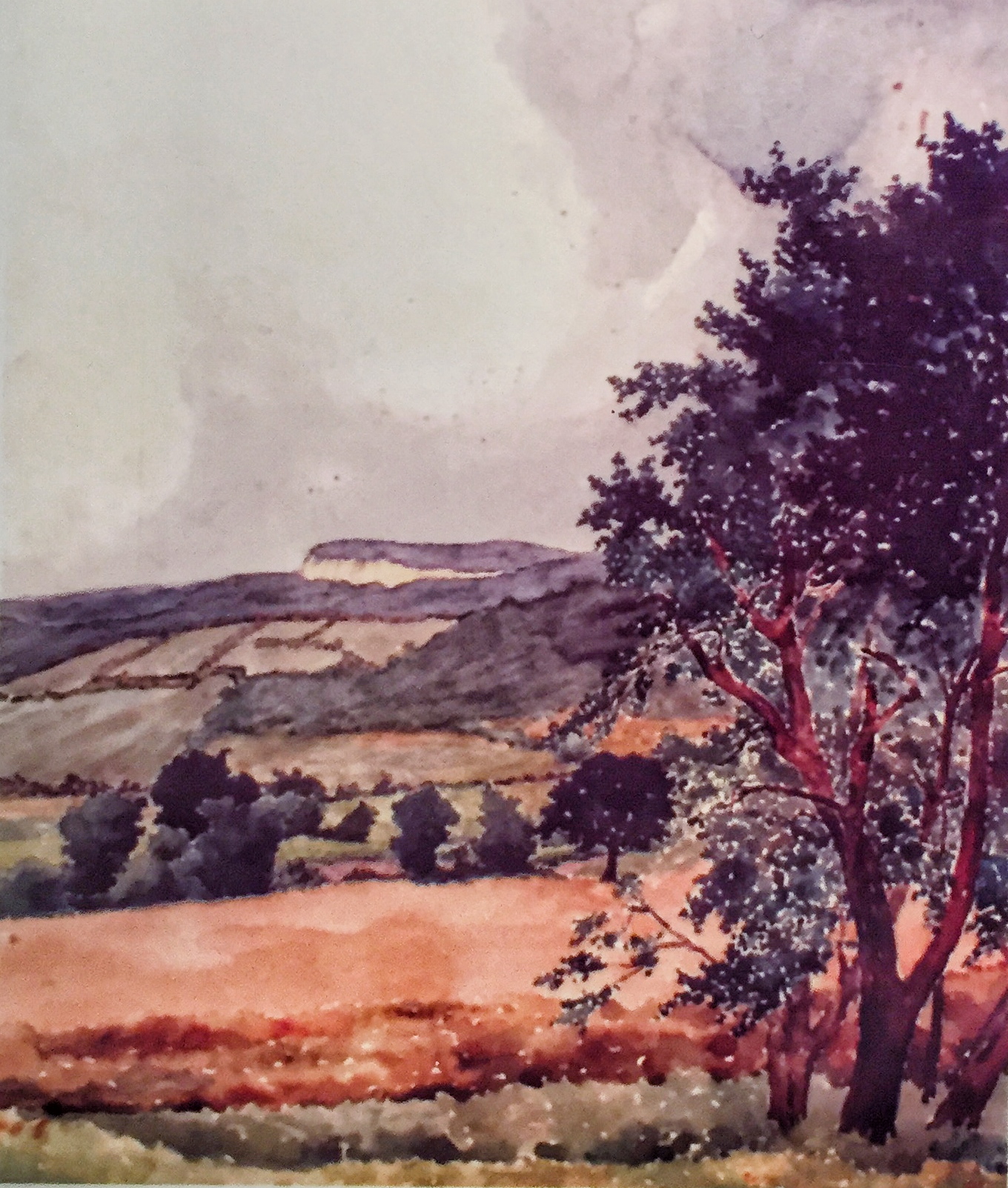 Ivar Elis Evers, Untitled (Mohonk), ca. 1940, watercolor on paper, courtesy of Alf Evers
Curated by Wayne Lempka
October 10 – November 15, 1998
North Gallery
Ivar Elis Evers was an architect, painter, and utopian farmer who brought his family to New Paltz from New York City in 1914 in search of a simpler life. Born in Sweden, Evers received his architecture training in Stockholm and his artistic training in New York City at the Art Student's League where he had the opportunity to study with the celebrated American Impressionist J.H. Twachtman. This exhibition featured a suite of Evers' watercolor paintings, depicting the landscape and architecture of New Paltz and surrounding communities.
Hosted in collaboration with the Hudson Valley Study Center for the 7th Annual Hudson Valley/Catskill Mountain Regional exhibitions.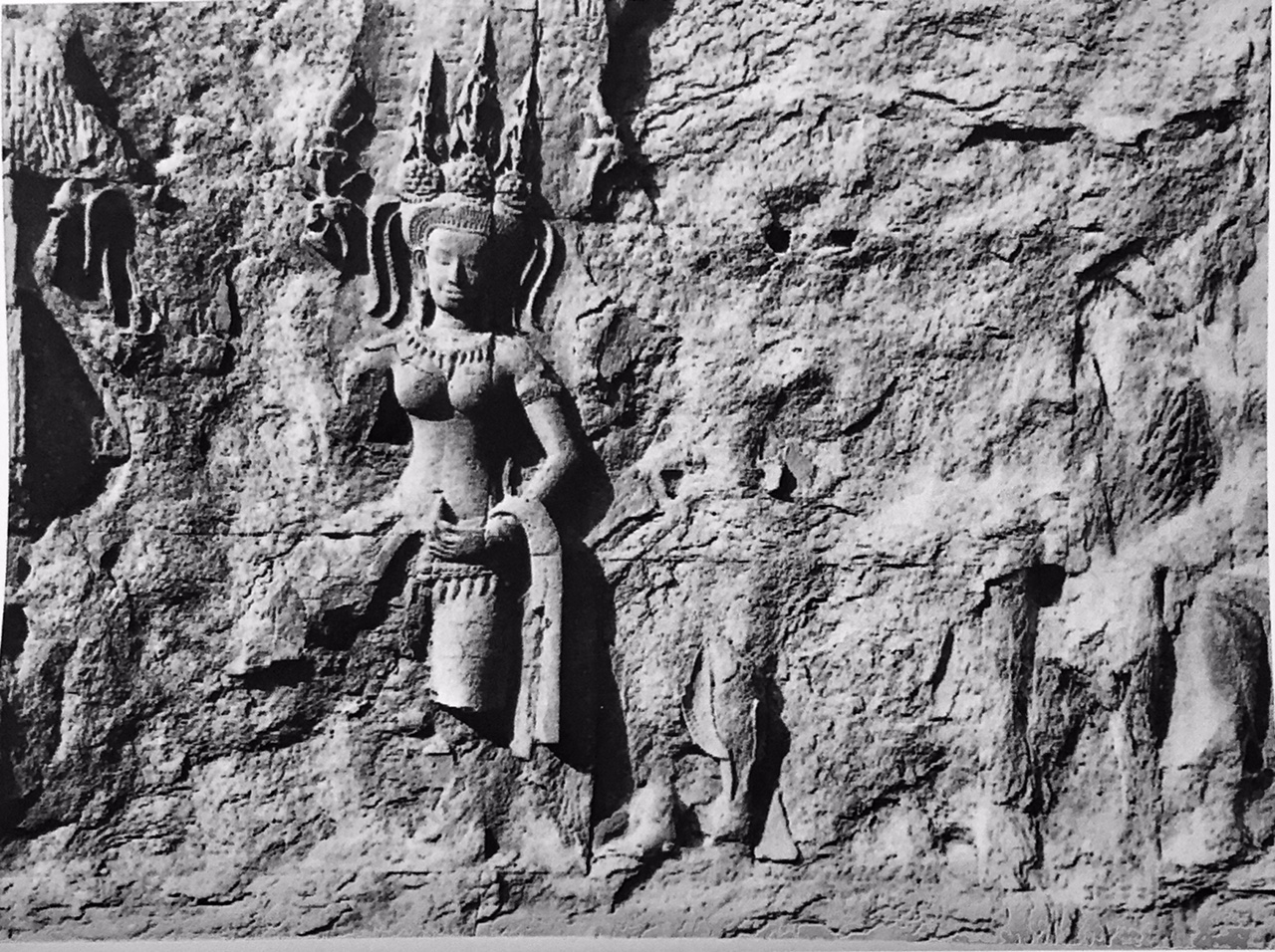 Kenro Izu, Angkor #136, Cambodia, 1998, platinum-palladium print, 2008.033.006
Curated by Neil C. Trager
October 10 – November 15, 1998
Chandler Gallery
Kenro Izu was born in Osaka, Japan in 1949. After moving to the United States in 1972 he spent two years working as a photo assistant in New York City and subsequently established his own studio, specializing in still life photography. Since 1979, in addition to his well-established commercial work, Kenro began his serious professional commitment to his fine art photography, travelling the world to capture the sacred ancient stone monuments in their natural settings. He traveled and documented Egypt, Syria, Jordan, England, Scotland, Mexico, France and Easter Island (Chile). Most recently he focused on Buddhism and Hindu monuments in South East Asia: Cambodia, Burma, Indonesia, Vietnam and India. Through them, he captures profound beauty with natural states of decay.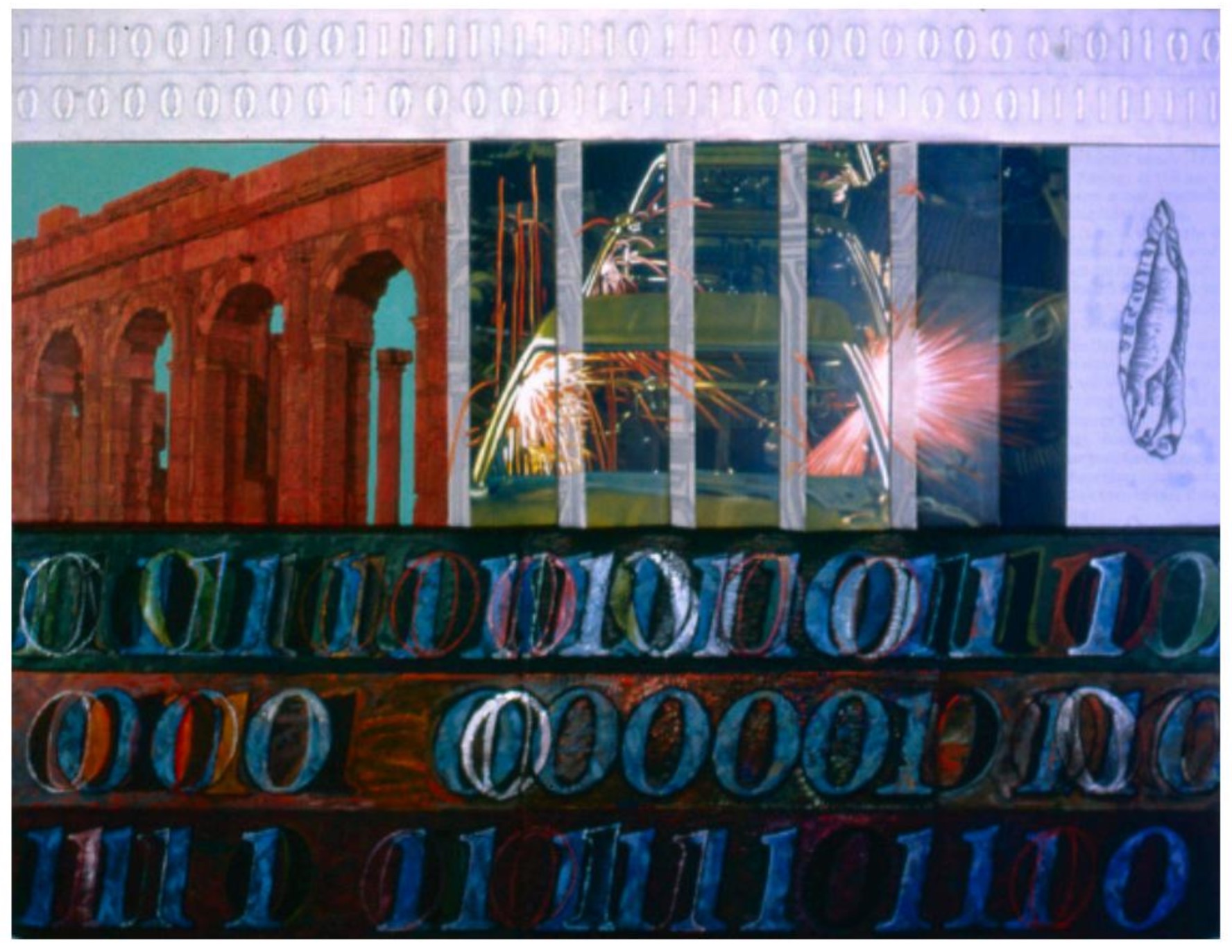 Tom Blackwell, Chips, 1994, mixed media with construction, private collection
Curated by Betty Wilde-Biasiny
July 7–31, September 1–20, 1998
Chandler Gallery
Will silicon chips be the only archeological residue of our society, or will our artistic output continue to include real objects that may be touched, owned, and collected by future generations? The exhibition examines how contemporary visual artists transcend the functional identity of objects and materials to create expressive art forms.
Participating artists included: Charles F. Barbour, Tom Blackwell Bonnie A. Bradley, Donise English, Stephen Fabrico, Carol Field, Nanette Gilligan, Chris Hawkins, Sue Horowitz, Jane Laudi, Lisa Mackie, Laura Moriarty, Stanley Moskowitz, Kaete Brittin Shaw, Darin Seim, Frank Shuback, Jessica Williams, and Dale Robin Wolfield.
A Hudson Valley/Catskill Mountain Regional Exhibition.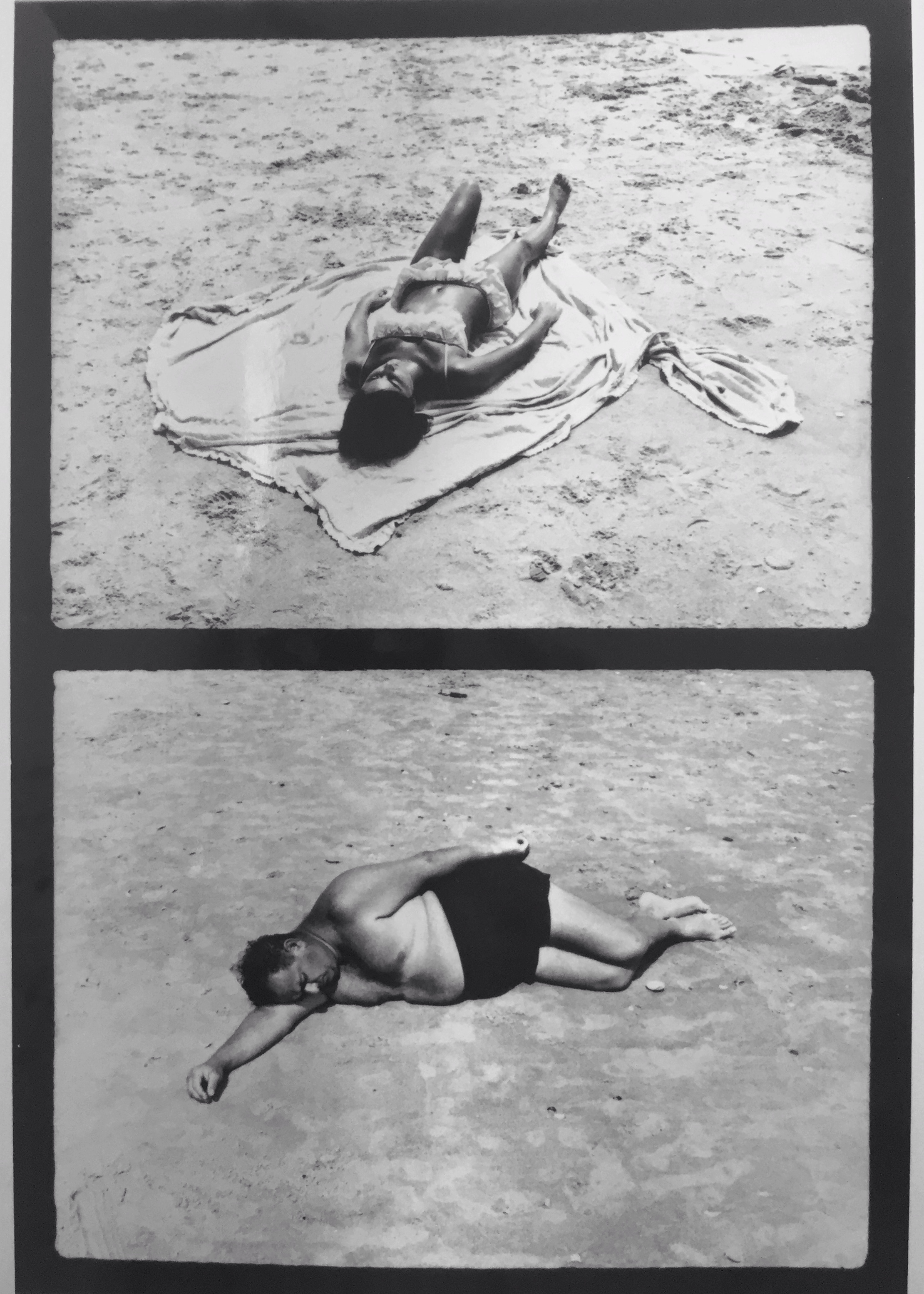 Ray Metzger, Couplets – Atlantic City, 1968, gelatin silver print, collection of Spencer Museum of Art, University of Kansas, copyright Ray Metzger, courtesy of Lawrence Miller Gallery, NYC
Curated by John Pultz
October 28 – November 20, 1997
College Art Gallery
As the most widespread means of visual communication of the past century and a half, photography has done much to shape our notions of the human body. Utilizing a comprehensive selection of important historical and contemporary images, this exhibition investigated how photographic representations of the body determine how we think about ourselves and others.
Works from the Spencer Museum of Art at the University of Kansas include work by Diane Arbus, E.J. Bellocq, Brassai, Harry Callahan, Robert Doisneau, Harold Edgerton, Walker Evan, Robert Frank, Lee Friedlander, Sid Grossman, Guerilla Girls, Lewis Hine, Andre Kertesz, Helmut Newton, Carrie Mae Weems, Weegee, and many more. Shown in conjunction with the "Arts in America Now" conference.
Faculty Art

October 28 – November 20, 1997
An annual exhibition of new work by current Art Department faculty members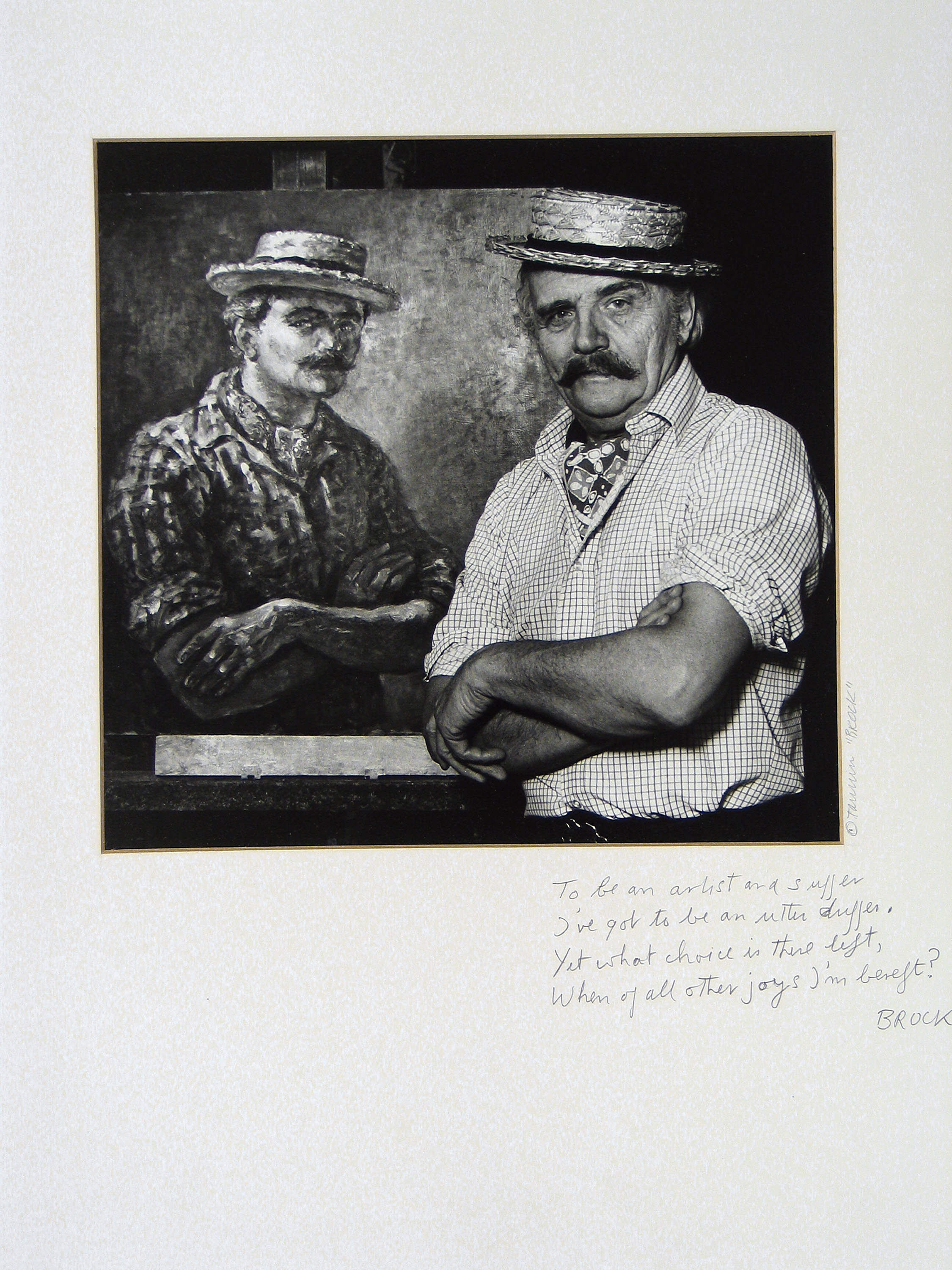 Harriet Tannin, "Brock", 1981, gelatin silver print, gift of Albert Tannin, MD, 2003.048.007
Curated by Neil C. Trager
September 23 – October 19, 1997
Howard Greenberg Family Gallery
A portfolio, begun in 1981, of approximately 100 portraits of artists who have lived and worked in Woodstock. A Hudson Valley Artists/Catskill Mountain Regional Exhibition.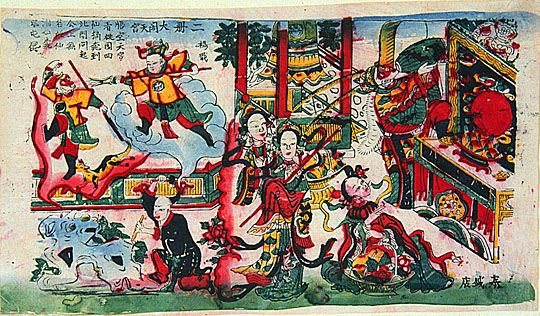 Taishengdian workshop, Book 2 of Big Raid on the Celestial Palace: Sun Wukong, ca. 1850–1900, woodblock print, 1966.016.041
Curated by Professor Elizabeth Brotherton
July 6–26, 1997
Sojourner Truth Library
Drawn from the College Art Gallery's permanent collection, the works displayed are examples of late 19th and early 20th century prints, largely nianhua (New Year's Prints) the would once have hung in people's homes. They include door guardians as well as a wide range of auspicious symbols meant to bring happiness, children, wealth and success to families in the coming years. Also included in this exhibition are prints of colorful scenes from popular novels and Chinese opera.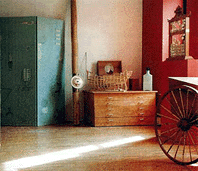 North Gallery
Sculptural works that explore the 18th and 19th century opium trade, its coincidence with the decline of the Chinese Empire, and the Western fascination for Asian goods and objects. Opium Works is influenced by Chinese objects and materials which were popular U.S. imports from 1800–1900.
Myra Mimlitsch Gray, Pair of Spoons, 1992, sterling silver, Dorsky Museum Collection, 1996.024.004a,b
Curated by Neil C. Trager
September 24 – October 15, 1996
Alice and Horace Chandler & North Galleries
Approaching a New Museum: Recent Acquisitions 1994–1996 celebrates the expansioin of the collections and brings closer the crystallization of the project transforming the College Art Gallery into the Samuel Dorsky Museum of Art. Lusterware from Syria, Mesoamerican figures, and Senegalese masks, are shown alongside works on paper, metals, and photography from Hudson Valley artists—some of whom teach at SUNY New Paltz.
The Mountains, The River, and The Valley: Woodstock Artists and the Regional Landscape was a survey of paintings, prints, and drawings created by Woodstock artists during the 50 years following the founding of the Byrdcliffe arts and crafts colony
A Hudson Valley/Catskill Mountain Regional Exhibition.
Hudson Valley Artists '95: Domestic Policies
July 9–29, August 28 – September 7, 1995
College Art Gallery
Artists included: Lesley Dill, Aaron Bindman, Sol Bloom, Stacie Flint, Mimi Czajka Graminski, Ken Gray, Derek Haffar, Tatana Kellner, Kathleen Kenyon, Michael Lalicki, Linda Lauro, Ellen K. Levy, Judy Linn, Liza Macrae, Helen Mangano, Don Porcaro, Joyce Robins, Harry Roseman, Marian Schoettle, Heather J. Simmons, Nancy Howard Smith, Joy Taylor, Mary Ann Unger, Grace Bakst Wapner, Leslie Wayne, Hannelore M. Wideman