Curated by Daniel M. Leers
January 23 – April 14, 2013
Alice and Horace Chandler Gallery, North Gallery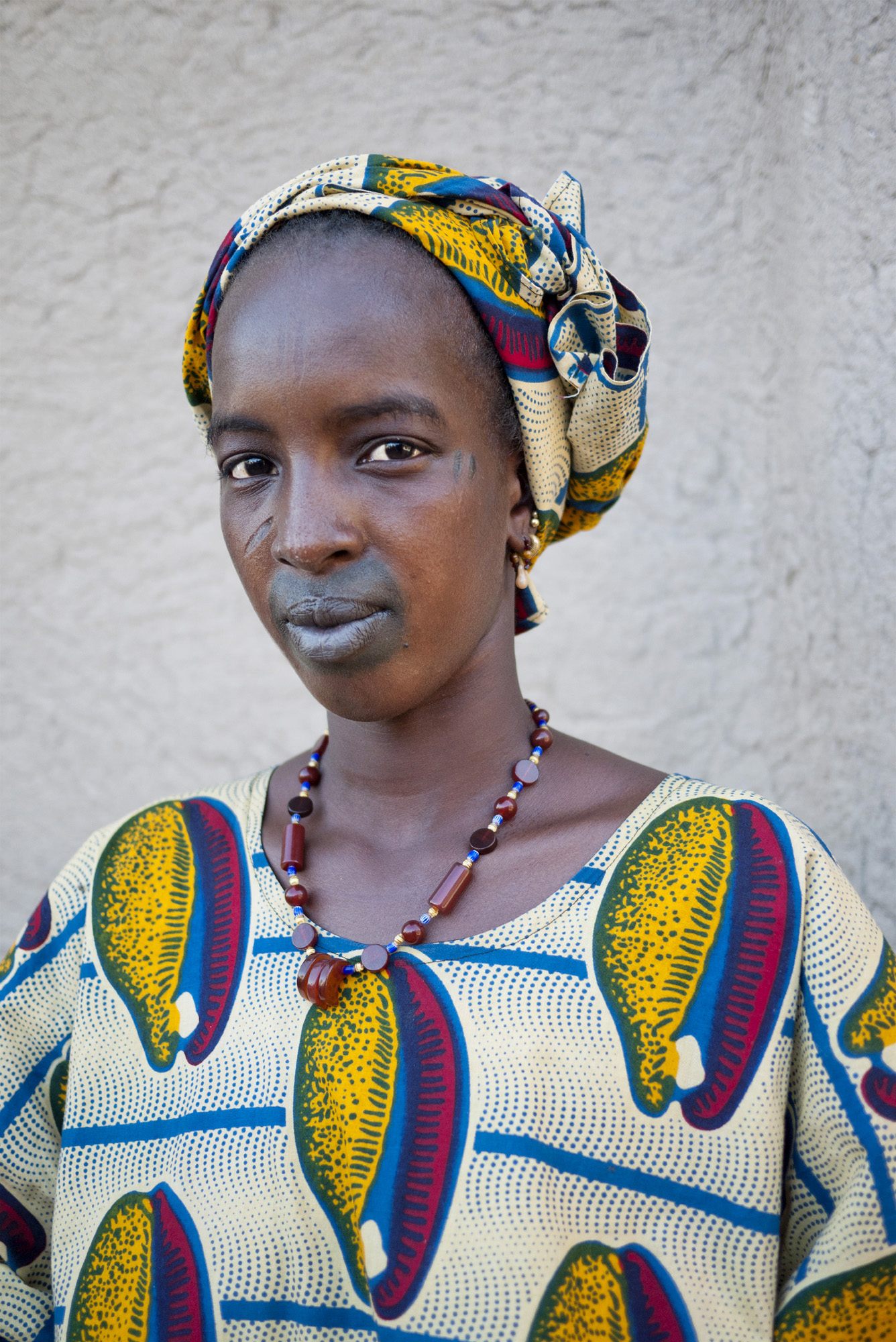 Francois Deschamps, Gado Diallo, 2011, courtesy of the artist
Malian Portrait Photography features work by some of the best-known West African photographers, such as Seydou Keïta and Malick Sidibé. Photo-Rapide: François Deschamps features work by SUNY New Paltz professor of photography François Deschamps. These complementary exhibitions highlight the rich portrait photography tradition from Mali as well as the ways in which contemporary photographers are building on that tradition. Both exhibitions are curated by Daniel M. Leers, an independent curator based in New York City.
"Mali has always had one of the most vibrant photographic communities on the African continent. These exhibitions bring together important examples of historical work from the country while demonstrating their effect on the work of an American photographer," says Leers.
Malian Portrait Photography showcases work made by some of the most important artists working in the Malian photographic tradition. Photographs by Seydou Keïta and Malick Sidibé appear alongside those made by other artists such as Hamidou Maïga, Abdourahmane Sakaly, and Tijani Àdìgún Sitou. The photographic community in Mali arose following the country's liberation from French colonialism in 1960. Eager to establish their own style, these photographers and their subjects blended new ways of posing in contemporary attire with props from popular culture, in front of backdrops made from traditional African fabrics.
The resulting portraits announced a visual vocabulary that was uniquely Malian and that demanded a place for a thoroughly modern West African identity within the art historical canon. The portraits also paved the way for the West African photographic community that emerged after this period, which continues to influence portraiture made on the continent of Africa, and the rest of the world, to the present day. The thirty works in the exhibition include rare vintage prints. Several have handmade frames by photographer Malick Sidibé.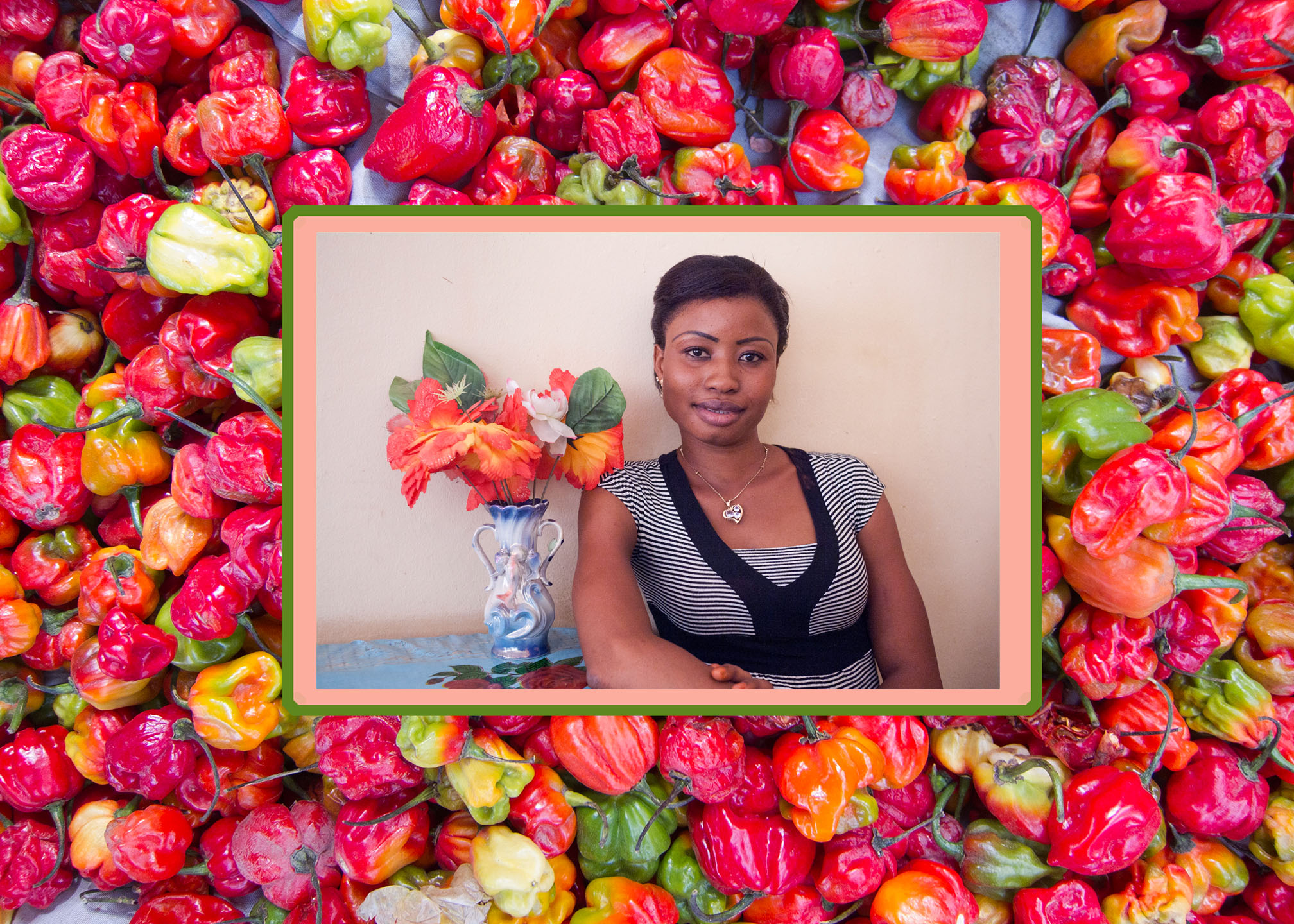 Francois Deschamps, Bintu Kone, Bamako, 2011, courtesy the artist
Photo-Rapide: François Deschamps features SUNY New Paltz professor of photography François Deschamps made while he lived in Mali during a Senior Research Fulbright Fellowship in 2010-11. Twenty-two color photographs in three series will be on view in the exhibition: portraits of Malian people Deschamps encountered during his travels, those same portraits displayed in custom-designed frames that Deschamps created from elements of everyday life in Mali, and photographs of those same people holding their framed pictures. Shown alongside these photographs are 23 hand-painted advertisements Deschamps commissioned from local artist Joseph Koné, as well as dioramas by Deschamps of traditional West African photo studios. An on-site recreation of a West African-style photo studio allows visitors to experience the ambiance of a lively portrait studio in Mali.
Catalogues designed by Deschamps accompany each exhibition. "Malian Portrait Photography" includes an essay by curator Daniel M. Leers and biographies of the photographers by Dr. Candace M. Keller, Assistant Professor of Art History at Michigan State University. "Photo-Rapide" includes essays by Deschamps, Leers, and Moussa Konaté, Director of the Maison Africaine de la Photographie in Bamako, Mali.

• A related exhibition of photographs and books by Deschamps, Studio Mali, will be on view at Fovea Exhibitions (143 Main Street, Beacon, NY) from January 26 — April 7, 2013. Deschamps will be in residence at Fovea Exhibitions on Saturday, March 2 and Saturday, March 23 from 1–4 pm. For more information call 845.202.3443.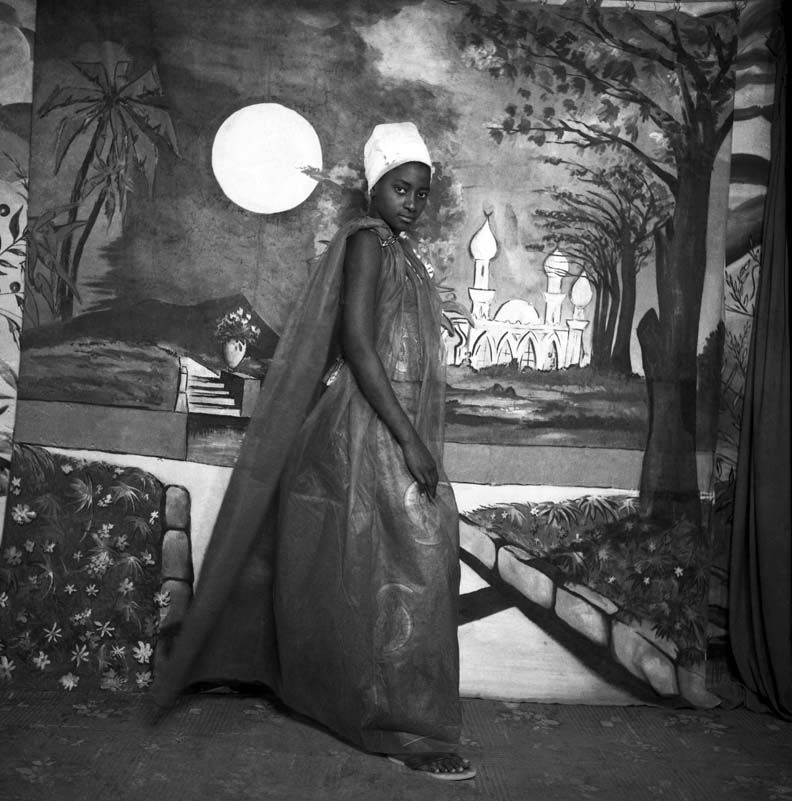 Abdourahame Sakaly, Girl by Mosque Backdrop, 1960, courtesy of Youssouf Sakaly
Dan Leers is an independent curator who lives and works in New York City. Leers has served as the Beaumont and Nancy Newhall Curatorial Fellow in the Department of Photography at the Museum of Modern Art, NY, and there worked on a variety of exhibitions including New Photography 2008, Into the Sunset: Photography's Image of the American West, and Henri Cartier-Bresson: The Modern Century for which he contributed an extensive chronology to the accompanying catalogue. Most recently, Leers organized the exhibition New Photography 2011: Moyra Davey, George Georgiou, Deana Lawson, Doug Rickard, Viviane Sassen, Zhang Dali. He is currently acting as a curatorial advisor to the 2013 Venice Biennale.