Curated by Susana Torruella Leval
February 11 — July 15, 2012
Morgan Anderson Gallery, Howard Greenberg Family Gallery, and Corridor Gallery


Catalog available at the museum or through SUNY PRESS.
Read Roll Magazine's review of the exhibition HERE.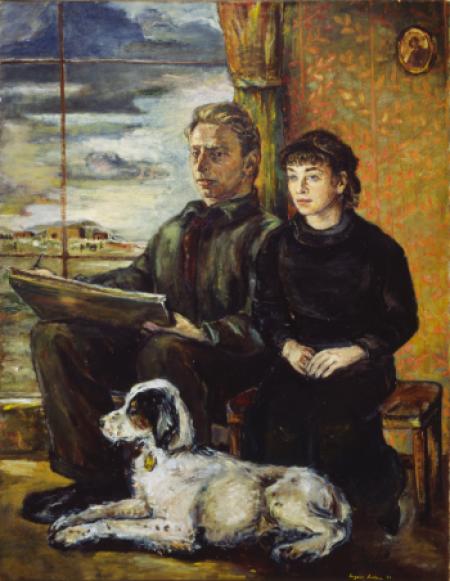 Family Portrait, 1934, Estate of Eugene Ludins
Ludins was a product of his time, coming of age in a New York City that offered much for young men and women interested in pursuing a creative life. Like many young artists, Ludins studied at the Art Students League, where he developed his skill as a painter. In 1929 he moved to Woodstock, where he connected with the artists, writers, musicians, and other creative people who would shape his art as well as his life. Later, he became a professor and teaching artist in Iowa, though he spent his summers in Woodstock and relocated there permanently when he retired from teaching in 1969.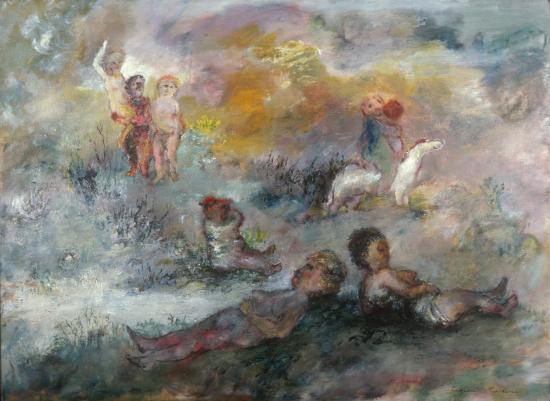 Pastoral, 1960s, Estate of Eugene Ludins

This is a story not unlike others in which a young artist came to the Hudson Valley to be inspired and then stayed, captivated by the beauty of the region and by its innovative community of artists. In furtherance of its mission to support Hudson Valley art and culture, the Samuel Dorsky Museum of Art is proud to add Eugene Ludins to the list of Hudson Valley artists we have celebrated and whose work has served as an inspiration for our audiences and for the artists of our time.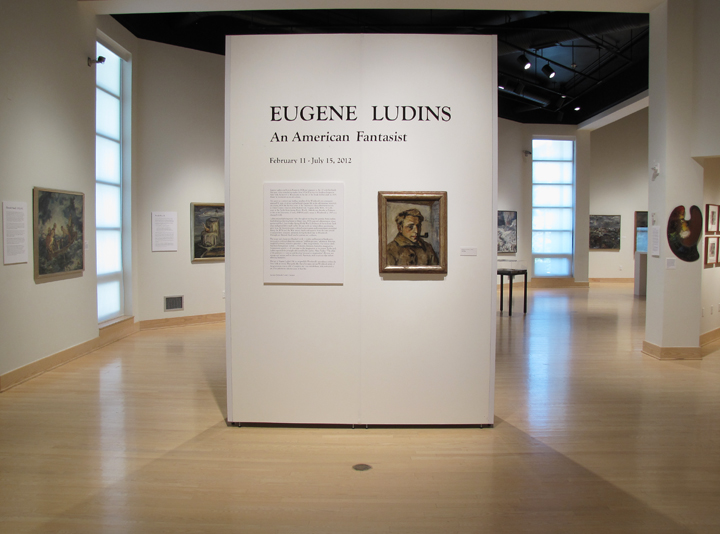 Installation view of the exhibition.