New Approaches to Ornament and Abstraction
Curated by Murtaza Vali
January 21 — April 12, 2015
Alice and Horace Chandler, and North Galleries
Opening reception: Saturday, February 7, 5 pm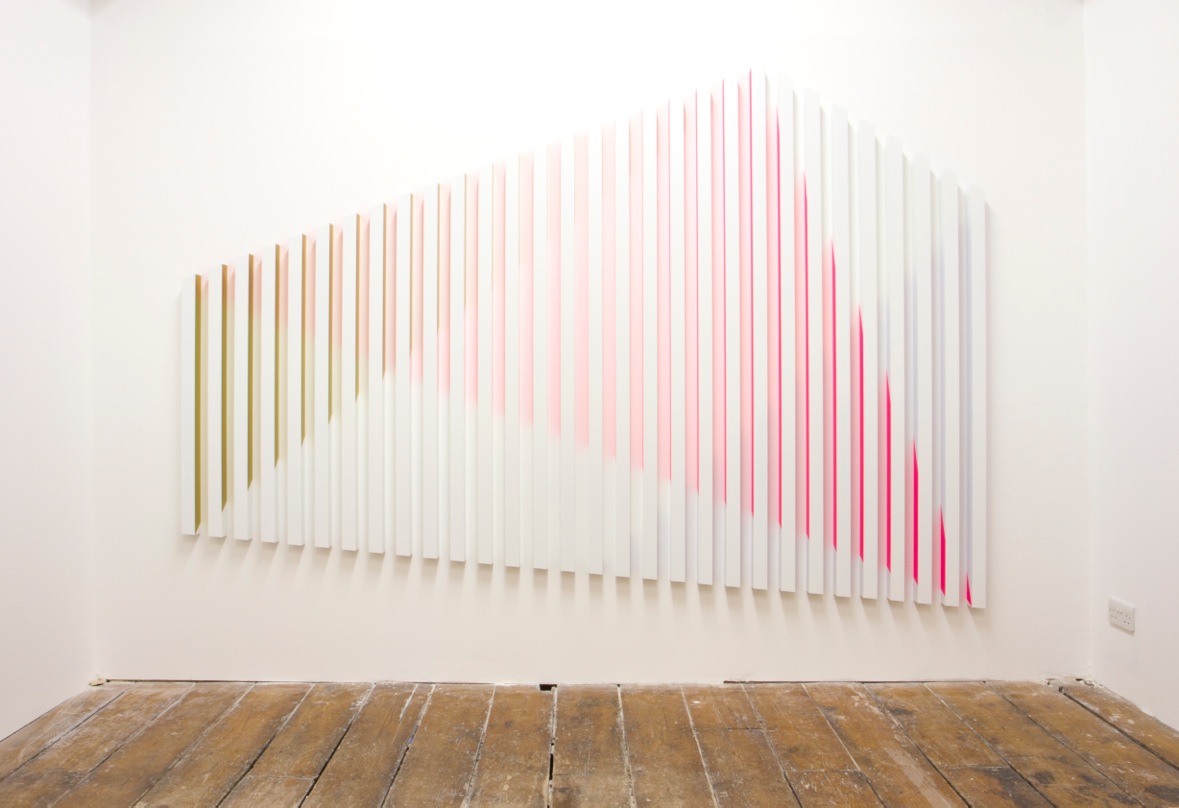 Rana Begum, No. 511, 2014, Paint on powder-coated aluminum, 78 ¾ x 118 x 2 in., Private collection
In 1910, Austrian architect Adolf Loos famously called ornament a crime, the very antithesis of modernist aesthetics. Curated by Murtaza Vali, Geometries of Difference: New Approaches to Ornament and Abstraction brings together the work of seven contemporary artists—Derrick Adams, Kamrooz Aram, Rana Begum, Jeffrey Gibson, Jason Middlebrook, Kanishka Raja, and Seher Shah—who subtly subvert modernist abstraction through strategies of difference, pushing geometry and pattern to the verge of ornament. Drawing from and referring to Western abstraction and other aesthetic traditions more accepting of ornament, the artworks in the exhibition will present a terrain upon which a dialogue between the two visual discourses can unfold, revealing unexpected juxtapositions and intersections that challenge traditional art histories.
The exhibition includes 65 works of painting, sculpture, printmaking, and mixed media construction. Exhibition highlights include: two new seven-foot high paintings by New York-based Kamrooz Aram; a large wall installation by London-based artist Rana Begum; two new series of prints and collages by Delhi-based Seher Shah that investigate pattern and architecture, never before exhibited in the United States; a new textile work by New York-based Kanishka Raja woven by hand in Kolkata, India; and a selection of recent works by New York-based Derrick Adams and Hudson Valley-based Jeffrey Gibson and Jason Middlebrook.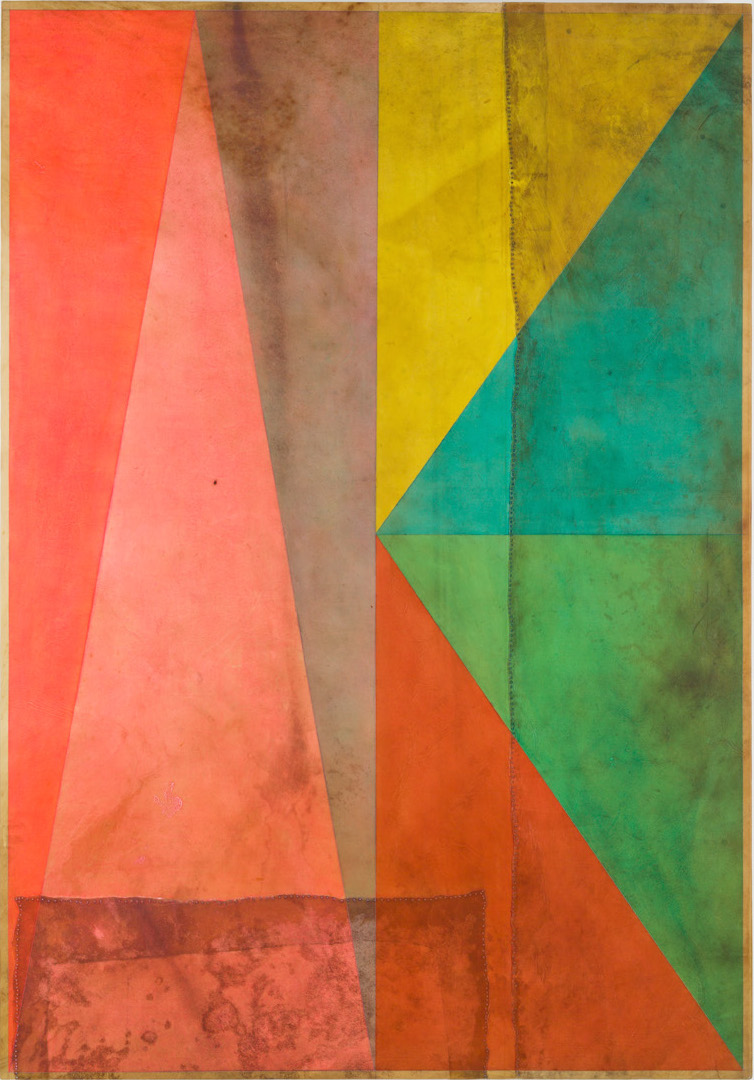 Jeffrey Gibson, By Your Side, 2014, Elk hide over maple panel, acrylic paint, graphite, 60 x 42 x 2 ½ in, Courtesy the artist and Marc Straus Gallery, New York
About Murtaza Vali

Murtaza Vali is a critic, curator, editor, and visiting instructor at Pratt Institute in Brooklyn, N.Y. He holds a M.A. degree in art history and archaeology from New York University's Institute of Fine Arts (2004). A recipient of a 2011 Creative Capital | Warhol Foundation Arts Writers Grant for Short-Form Writing, he has written for ArtAsiaPacific, Artforum, Artforum.com, Artinamericamagazine.com, ArtReview, Art India, Bidoun, Harper's Bazaar Art Arabia, Modern Painters, Nafas Art Magazine, NuktaArt, and V&A Magazine and has published monographic essays on Siah Armajani, Fahd Burki, Shilpa Gupta, Emily Jacir, Reena Saini Kallat, Laleh Khorramian, Naeem Mohaiemen, and Hrair Sarkissian. His past curatorial projects include: PTSD: Shahpour Pouyan (Lawrie Shabibi Gallery, Dubai, 2014); extra|ordinary: The Abraaj Group Art Prize 2013 (Art Dubai, 2013); Brute Ornament (Green Art Gallery, Dubai, 2012); and Accented (BRIC Rotunda Gallery, Brooklyn, 2010). He also served as an editor of Manual for Treason, a multilingual publication commissioned by the Sharjah Art Foundation for Sharjah Biennial 10 (2011) and served on the Selection Jury for the 2010 Sharjah Art Foundation Production Programme grants. He lives and works between Sharjah, UAE and Brooklyn, N.Y.