Curated by Carl van Brunt
April 13 – June 23, 2013
Morgan Anderson Gallery, Howard Greenberg Family Gallery, and Corridor Gallery

Participating Artists:
Thomas Albrecht / Robin Arnold / Jamie Bennett / Steven P. Bradford
Rimer Cardillo / Amy Cheng / Bryan Czibesz / François Deschamps
James Fossett / Andrea Frank / Matthew Friday / Anne Galperin
Kathy Goodell / Rena Leinberger / Carmen Lizardo / Ann Lovett
Aleanna Luethi-Garrecht / Myra Mimlitsch-Gray / Itty S. Neuhaus
Amy Papaelias / Jill Parisi / Jessica Poser / Emily Puthoff
Thomas Sarrantonio / Anat Shiftan / Suzanne Stokes
Alice Wexler / Cheryl Wheat / Jennifer Woodin
Rena Leinberger, Utopias, Unmoored #1, 2012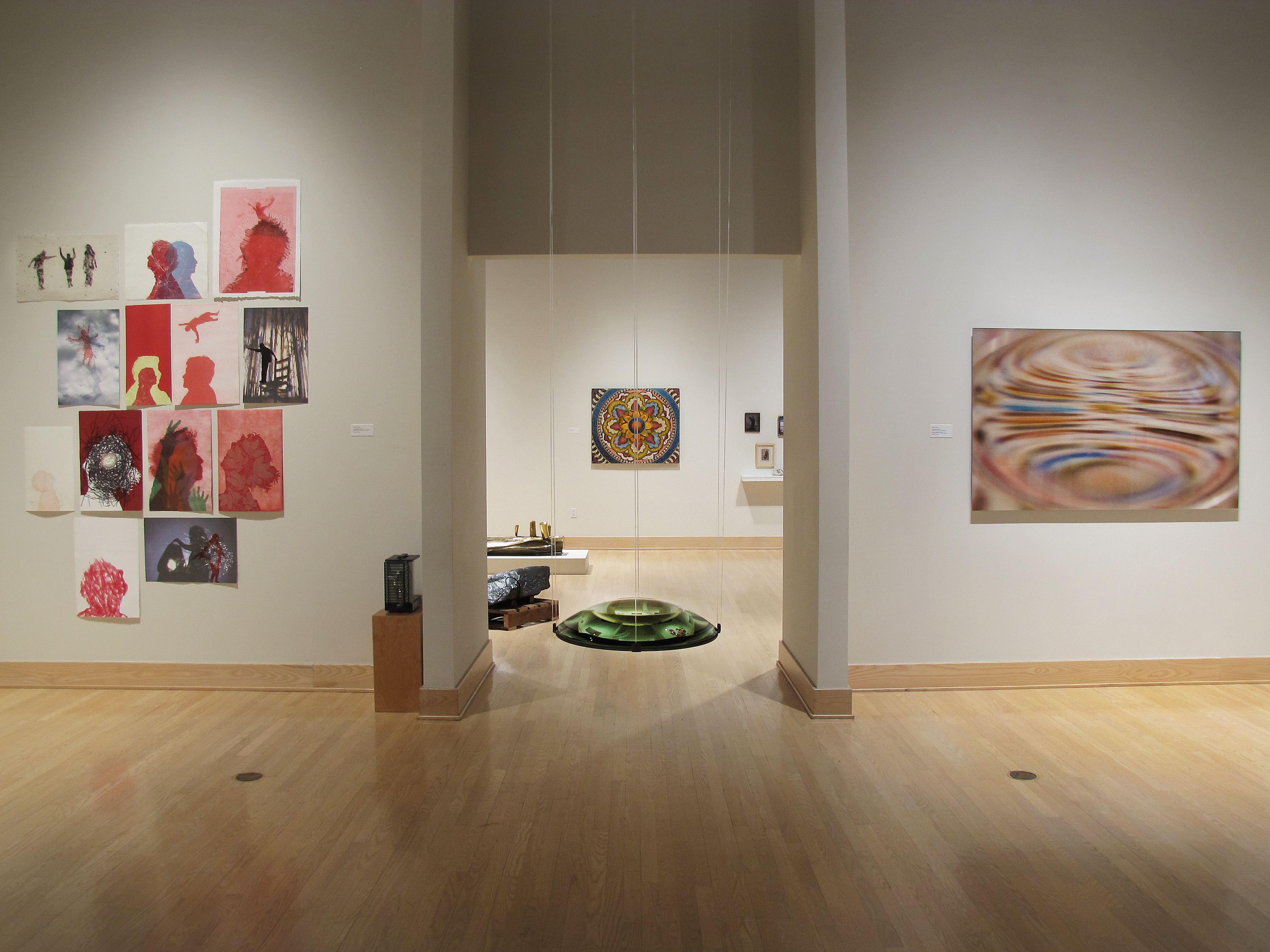 Installation view
In our post-modern society, the art world is both more connected and more fragmented than ever before. New York City, once the capital of that world, is now just one of a network of regional centers spanning the globe. And close-up, contemporary practices appear to be a mash-up of disparate concepts, political agendas, media, and styles. Fields of Vision explores how art and design being made by full-time Department of Art faculty at the State University of New York at New Paltz fits into this local/global picture.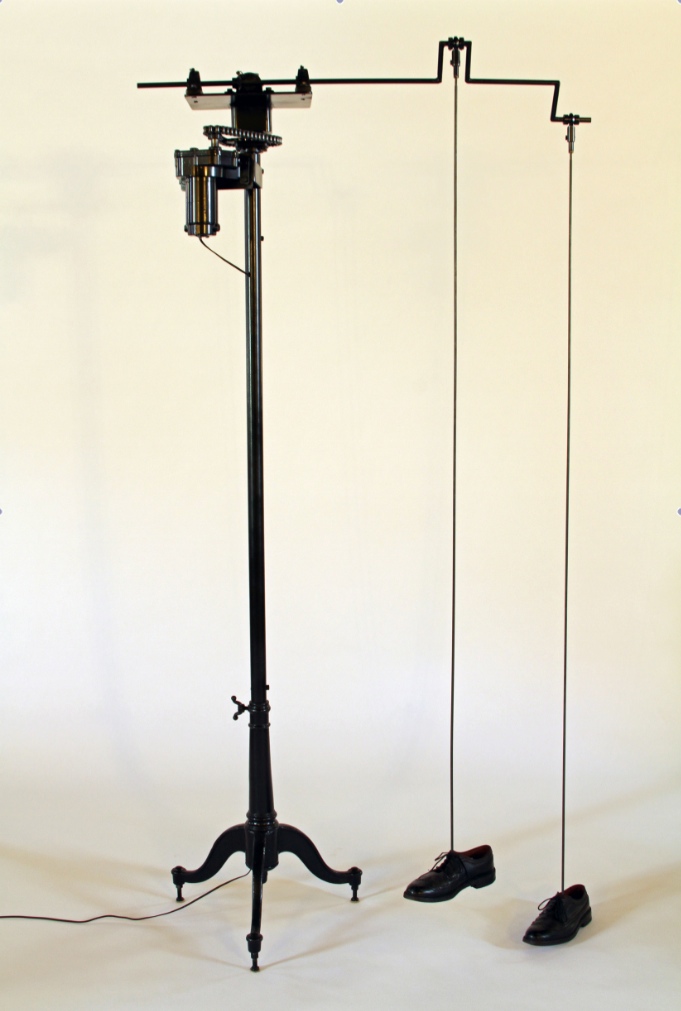 Steven Bradford, Dead Man Shoes, 2007