Curated by Daniel Belasco
February 5 – July 13, 2014
Sara Bedrick Gallery
Artist Gallery Talk: Sunday, April 6, 2 pm, with Ann Lovett and Stephen Ladin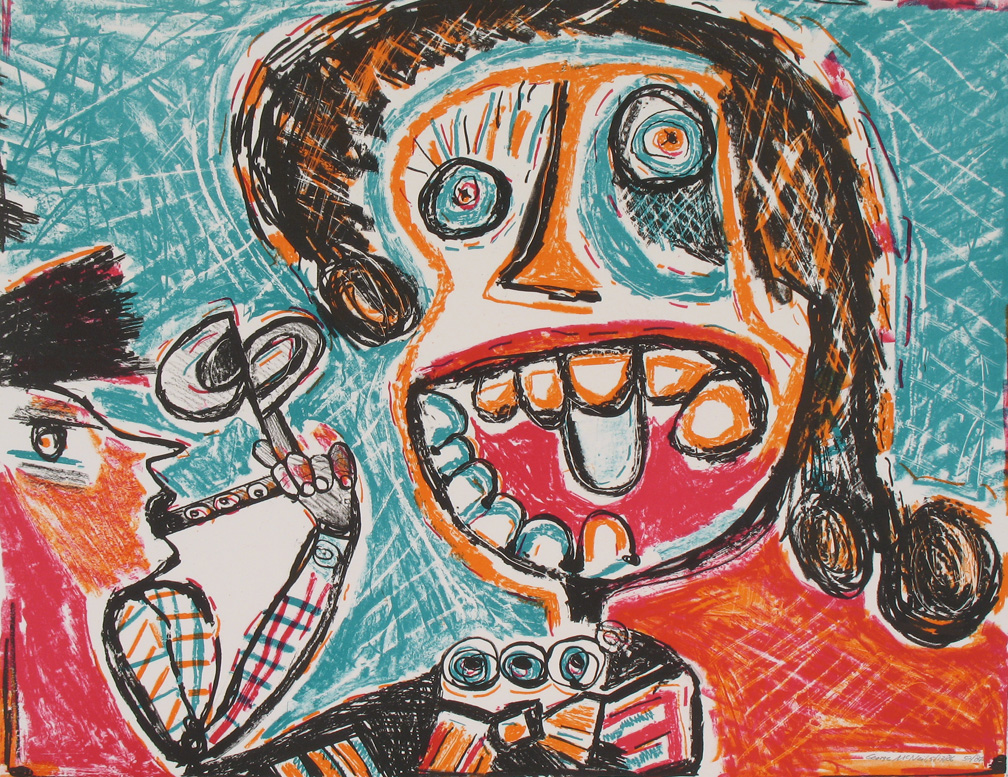 George McNeil, Untitled (from "The Atelier Project"), 1984, flat bed offset lithograph on Arches paper, 21 3/4 x 28 1/4 in., Gift of SUNY Purchase, 1987.012.009

The 1980s had a look all its own. 1980s Style includes prints, photographs, and jewelry from the collection of The Dorsky Museum that exemplify the stark geometries and vibrant colors of the decade. This exhibition highlights the characteristics of a recognizable style that linked the main art movements of the era, including neo-expressionism, appropriation art, and postmodernism.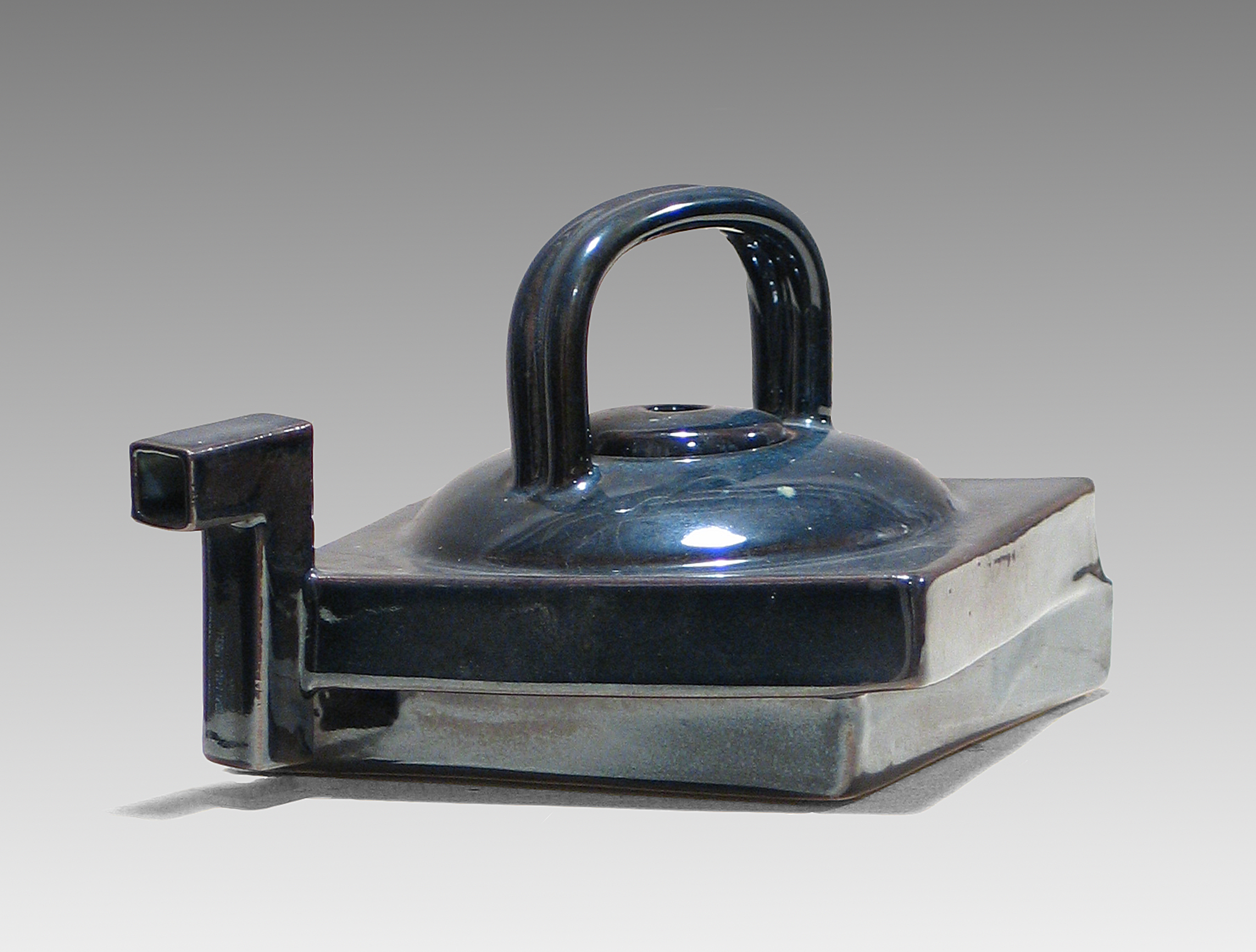 Stephen Ladin, Teapot with lid, 1982, clay, glaze, 4 3/4 x 5 1/2 x 6 /12 in., Gift of Dr. Hugo Munsterberg, 1992.003.005

In developing a new "80s" style, artists employed common images and revealing patterns in order to focus on content. Jewelers and designers borrowed influences from architecture and engineering, recasting objects as miniature sculptures or machines. Photographers used techniques of collage and montage to flatten the picture plane and transform the illusionistic space of the photograph into suggestive abstraction. Printmakers adopted a cartoonish figuration to focus attention on gesture and line.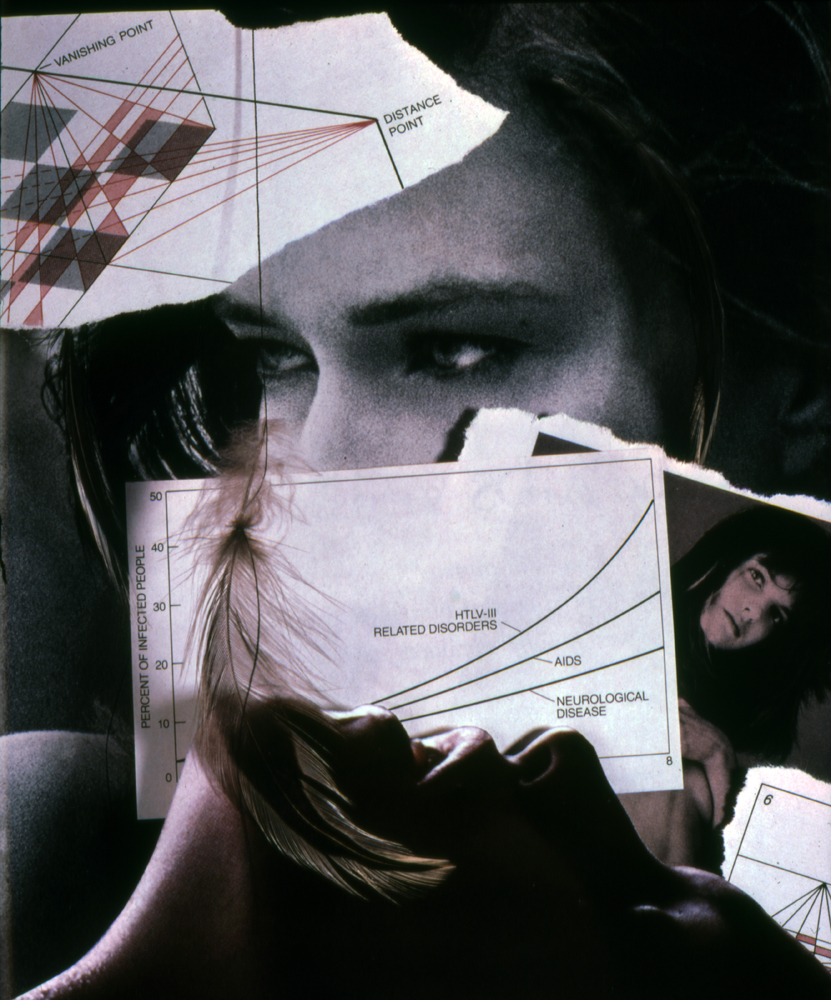 Ann Lovett, Stargazer Series: Vanishing Point, 1987, Polaroid print, 24 x 20 in., gift of the artistWhatever their medium, artists working in the 1980s felt it necessary to confront AIDS, nuclear war, domestic violence, Apartheid, Reaganomics, and other burning issues of the day with an edgy style. The exhibition asks to what extent are bold shapes, bright colors, asymmetry, and cartoonish figuration the visual manifestations of emotional turmoil and artistic activism?—Daniel Belasco, curator and Rachel Beaudoin, curatorial intern
Frank Gillette, Asherah, 1982, Polaroid print, 24 x 20 in., Gift of Samuel Dorsky, 1993.006.001