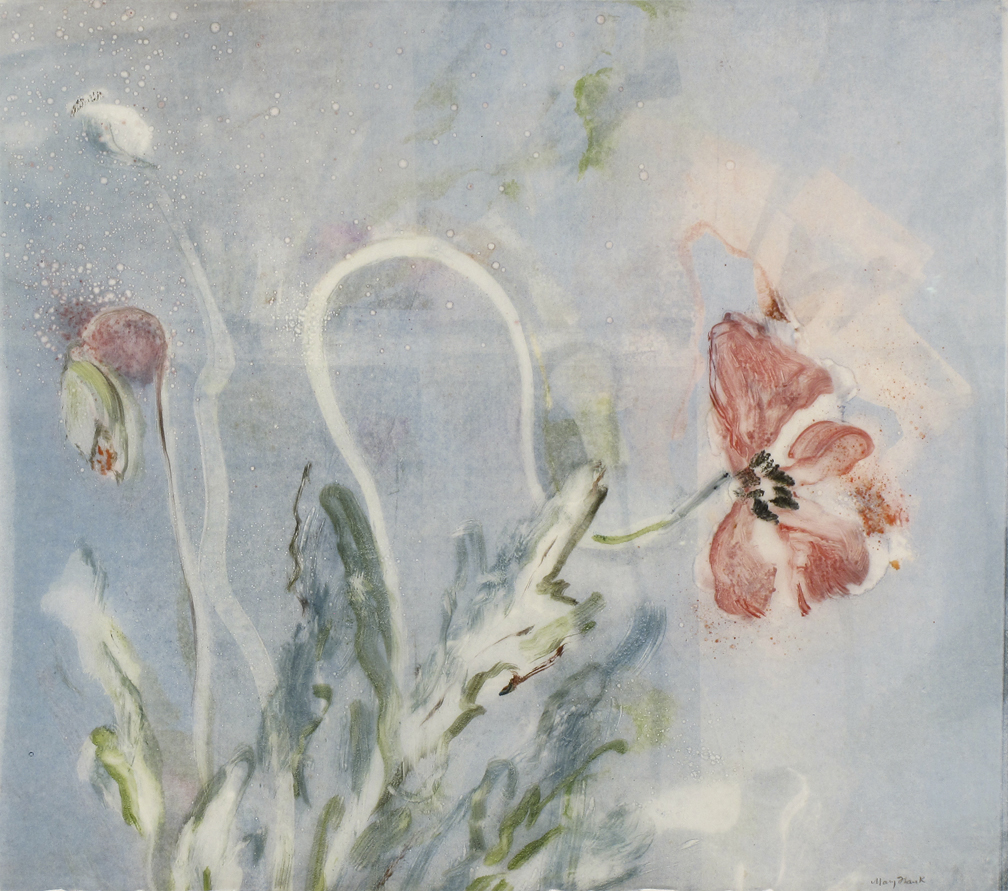 Mary Frank
Poppies
ca. 1980
monoprint
24 x 27.5 in.
2012.021
---
Poppies

British-born American artist Mary Frank (b. 1933) is best known for her abstract paintings and sculptures, and she is recognized for her dramatic and expressive subjects. Her artistic career spanned nearly five decades, and she earned numerous art commissions. Frank trained as a dancer and studied with Martha Graham from 1945 to 1950. Familiar with how the body moves, she created figurative sculptures, paintings, and works on paper that often emphasize movement and reflect her sharp awareness of the relationship between the body and the surrounding world.
During the early 1950s, Frank began creating wooden sculptures, and she briefly studied with Hans Hofmann and Max Beckmann. She also worked in painting, printmaking, and drawing, creating portraits, landscapes, and narrative scenes that often merge myth and memories and sometimes focus on personal loss. In 1969, Frank started working on large, multipart figurative clay sculptures, and during the early 1980s she began to turn toward painting.
Frank approaches color and form in a distinctive manner. In her monoprints, she uses transparent layers that create depth and movement. For example, her monoprint Poppies (ca. 1980) illustrates her interest in movement and the natural world. Set against a pale blue sky, the poppies' wispy stems twist as if seeking sunlight. The layers add dimension and movement to her work.
— Amy Fredrickson,Curatorial & Collections Assistant