Student Life
---

ON-CAMPUS AT AN AMERICAN COLLEGE
Student life in a small-town college atmosphere
IIB students are immersed in the American college experience, attending classes at New Paltz School of Business, and taking part in a wide variety of on-and-off campus activities. Hanging out in the campus quad, playing Frisbee, taking in a play performed by the campus theatre department, listening to a music department performance, or simply go to dinner in the campus dining hall- all offer easy cultural immersion opportunities into campus life.
There are multiple on-campus networking events, clubs, and guest lectures from visiting scholars and celebrities.
Another popular meeting place on-campus is the fully-equipped state-of-the-art Athletic and Wellness Center, which offers fitness classes in everything from cardio kickboxing to yoga. Students can work out on cardio and/or strength-building equipment, swim, play basketball, squash, and when weather permits play tennis, soccer, or other group sports outside with the general population of students at New Paltz.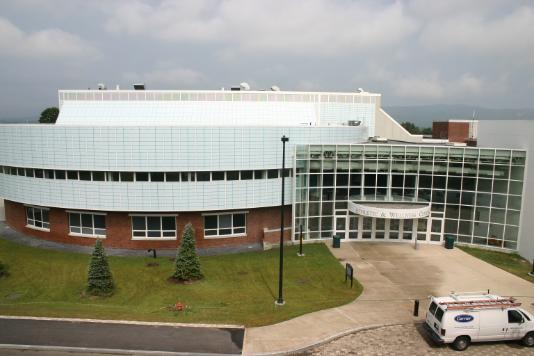 Off campus, New Paltz offers an ideal glimpse of small town America where students enjoy relaxing nights out in the town with dinner, drinks, billiards, open microphone nights, and game nights-often in the company of IIB faculty and staff.
Set in upstate NY between the Hudson River and the Shawangunk Mountains, New Paltz has great opportunities for kayaking on the river, horseback riding, zip lining in the Catskill Mountains, and other fun outings sponsored by the university and various student organizations.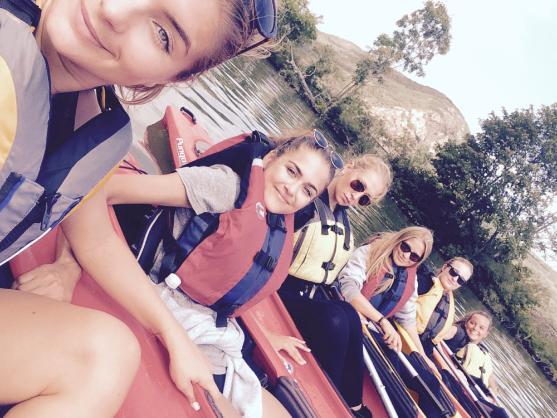 Conveniently located just a few hours' drive from New York City, Boston, and Washington D.C, New Paltz also presents exciting opportunities for weekend trips. Options include historical and cultural destinations, as well as some of the best shopping opportunities on the east coast!