Message from Director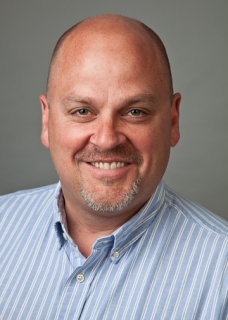 Jeff Pollard, SUNY New Paltz IIB Director
Dear International Students,
Welcome to The Institute for International Business, simply known as IIB. We offer studies in business, marketing, public relations, and business communications at the State University of New York at New Paltz, followed by full-time internships in New York City. Our program has been successfully helping students achieve their internship goals in New York City since 1990.
At IIB, we are committed to helping our students recognize and appreciate a global approach to business and management, all in an intense and rewarding four months. We do so with a caring and committed staff in a small-town atmosphere only 90 minutes from one of the greatest cities in the world.
The IIB program provides an excellent opportunity to work as a full-time intern with a leading organization in New York City, and hone valuable skills in the cultural and business capital of the world. our program allows participants to:
• select from many areas of industry— marketing, public relations, media, finance, not-for-profit organizations and much more
• internationalize their resume/CV
• network with US and international companies
• improve their career opportunities
• gain valuable experience within their chosen career field
Our program runs the entire academic semester, with the first half spent on the campus of SUNY New Paltz. During these initial weeks, the students take courses in public relations and business communications, both especially designed for the IIB student. In addition, the students join regular New Paltz undergraduate or graduate students in two business courses of their choosing. The second half of the semester is spent interning for an organization in New York City.

We look forward to welcoming you to our program. #YouAreWelcomeHere
Sincerely yours,
Jeff Pollard
Director of the Institute for International Business
Center for International Programs
SUNY New Paltz