The IIB program is on hold for the Fall 2023 / Spring 2024 academic year while we reassess and redesign this innovative program. Come back for details soon!
Extraordinary International Experience For Today's Global Business Environment
Unique program integrates business theory and practice
The Institute for International Business (IIB) semester certificate in business delivers a blended curriculum of study and work, which offers both the experience of interning in New York City's fast-paced world of business and studying at a nationally-recognized University.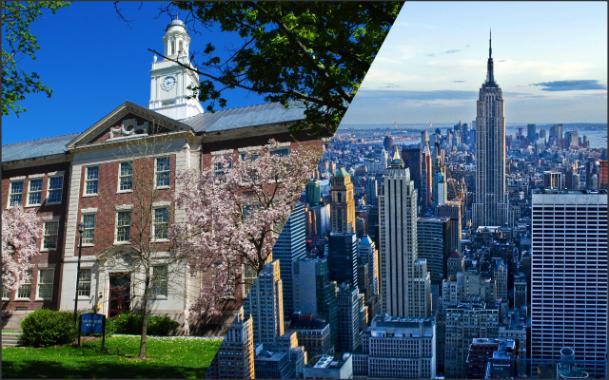 Boutique program for international students fast tracks business experience and cultural immersion
A two month academic program at the State University of New York at New Paltz coupled with a two month professional internship in New York City combines all the benefits of traditional United States college life with all the excitement of the big city business world.
After just 4 months, students successfully graduate with a Certificate in American Business Practices!