Student/Alumni Success Stories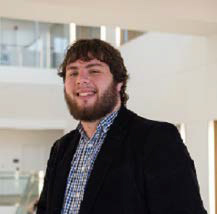 Daniel Hulseapple '18
Major: History
Minor: Ancient World Studies
SUNY New Paltz History Club
Phi Alpha Theta History Honors Society
Career goal: Antiquities Law
Bernard Aratowsky Memorial Scholarship Recipient
"All in all, I can't say enough to attest to the quality of education provided by SUNY New Paltz."

Bernard Aratowsky Memorial Scholarship
Established in 1986 through the generosity of family, friends, and faculty members of the History and Languages, Literatures and Cultures departments. This award is designed to commemorate the contributions made by Dr. Aratowsky to promote the study of the classics.
---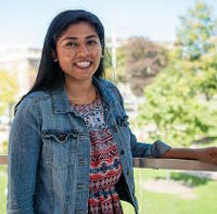 Reem Ahmed '18
Major: Accounting
Minor: Sociology
Co-founder, Business Peer Mentorship Program
President, Vivre Haiti
Valedictorian
Career goal: Corporate Attorney, Business Owner
Dr. Donald Bishko Memorial Scholarship Recipient
"I hope to be a donor in the future so I will be able to help other students achieve their goal just as this donation has helped me."

Dr. Donald Bishko Memorial Scholarship
Established in 1998 in honor of Dr. Donald Bishko dean of academic advising, by his family, colleagues, students, and friends. This scholarship was created for School of Business students who intend to major in business administration or accounting, with a preference for students whose education has been interrupted for a period of time.
---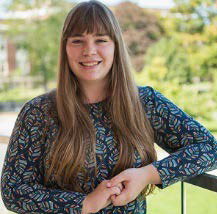 Alyson Hummer '20
Major: Music
Minor: Spanish
Math tutor
Chorus Piano Accompanist
Career goal: Music Therapist
Gary and Janaki Patrik Music Scholarship Recipient
"Lessening the burden of tuition is an amazing opportunity you're giving."

Gary and Janaki Patrik Music Scholarship
Established in 2002 through the generous bequest of alumna Mary Gallagher Burke '28 and her husband Mr. Arvid Burke, to help fund scholarships for outstanding students preparing for careers in teaching or education.
---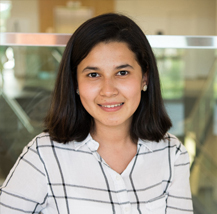 Dildora Davronkulova '19
Major: Adolescence Education
Minor: Chemistry
Member, Red Cross Club
Volunteer, Saturdays of Service
Career goal: Chemistry Teacher for English language learners
Dr. James Campion Memorial Scholarship Recipient
"Through my community service and volunteering efforts, I learned that everyone needs to contribute an effort in order to bring about a difference in someone's life. I learned that even a small help and effort can change someone's life and someone's day."

Dr. Jim Campion Memorial Scholarship
Established in 2001 by Everton H. Henriques '78,'83g (former student and friend), Dr. Campion's wife, Carol, family, co-workers, students and friends to honor the memory of Dr. James J. Campion, associate professor of chemistry, for his dedicated service. This scholarship is awarded to continuing matriculated students majoring in the physical sciences (preferably chemistry) with the ultimate goal of teaching. This award is based primarily on merit, with a secondary consideration given to students with financial need.
---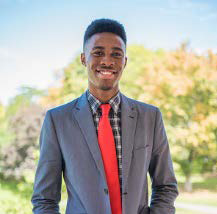 Darkwah "Sam" Boahen '18
Major: Computer Engineering
Liaison, Scholar's Mentorship Program
Senior Resident Assistant (SRA)
Drummer, Soundview Presbyterian Church
Dr. Margaret Wade-Lewis Memorial Scholarship Recipient
"The generous hearts of New Paltz donors inspire me to want to become a part of that process for so many other young people."

Dr. Margaret Wade-Lewis Memorial Scholarship Endowment
Dr. Margaret Wade-Lewis, one of the founders of the Black Studies Department, Director of the Scholars Mentorship and Minority Recruitment Programs passed away in December 2009. In honor of her passion and dedication to helping academically talented student from under-represented populations, this endowed fund was named in her memory.
---