Overseas Study > China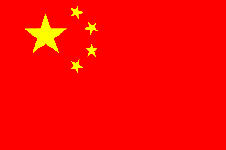 SUNY Programs in China
SUNY New Paltz students can pursue language and culture study in China at Nanjing University, one of the nation's leading universities, through a new program established in 2009. Additionally, through other SUNY campuses, students may study in language-based and thematic programs at over two dozen institutions across China -- in Beijing, Guangdong, Hangzhou, Jinan, Shandong, Shanghai, Suzhou, Wenzhou, and Wuhan, as well as in Hong Kong or Taiwan -- for a single semester, academic year, or summer/winter. Applications may be made to multiple programs via a single SUNY application. For more information on each program, students may consult the searchable index of SUNY overseas programs and the international program offices at individual SUNY campuses.
Two-Week Study Mission to China
The Political Science and International Relations Study Mission to China is led by SUNY New Paltz faculty in selected years. A group of students travel throughout China, guided by New Paltz faculty, visiting selected sites relating to the current course issues, and preparing a research paper developed in consultation with the instructor. Past courses have explored environmental, public health, and policy issues. Students completing the research paper earn 6 credits, applicable to the Major or Minor in Asian Studies, Political Science, and/or International Relations. Students wishing to learn more about this program and obtain an application should contact the Center for International Programs at studyabroad@newpaltz.edu.
Scholarships from Gilman - International Institute for Education - With Supplemental Stipends for Chinese Language Study Abroad
The Gilman International Scholarship Program offers a competition for awards for undergraduate study abroad and was established by the International Academic Opportunity Act of 2000. This scholarship provides awards for US undergraduate students who are receiving federal Pell Grant funding at a 2-year or 4-year college or university to participate in study abroad programs worldwide. Sponsored by the U.S. Department of State Bureau of Educational and Cultural Affairs, this congressionally funded program is administered by the Institute of International Education through its Southern Regional Center in Houston, TX. Additionally, a new $3,000 "Critical Need Language" Supplement is available to students studying Chinese or Korean. Students wishing to apply for Fall Semester or Academic year programs should prepare their applications in February or March for the April deadline.
Other Programs
The Council on International Educational Exchange (CIEE) maintains a web page which contains useful information on study in China -- at universities in Beijing, Shanghai, and Nanjing -- and about placements in the Teach in China program. Visit the site for more information.
For further information on China programs, contact the Asian Studies Program or the Center for International Programs.