FIFTH ASIAN STUDIES ALUMNI REUNION October 12-13,
The FIFTH Asian Studies Alumni Reunion at SUNY New Paltz will be held in conjunction with the college-wide Alumni Reunion Weekend

FRIDAY and SATURDAY, October 12-13, 2007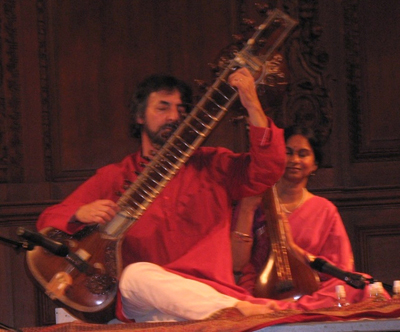 A special feature--shared with all alumni--will be a sitar performance Friday evening by Michael Siegell, who graduated with an Asian Studies degree in 1975.

Tables will be available for returning Asian Studies alumni, faculty, and friends to sit together at the Lantern Society dinner on Friday evening and at the Saturday luncheon.
Asian Studies Majors and Minors as well as friends and supporters of Asian Studies at SUNY New Paltz are welcome to attend!
East-West Union members from the 1970s are especially encouraged to join us!
Come learn about the exciting activities and changes taking place in the college's Asian Studies Program and meet current and former faculty teaching in the program as well as current and former students.
Five NEW faculty will be joining the Asian Studies Program this Fall!
Click here for more information about the Asian Studies Program.
Click here for the full schedule. You can even register online on the college's Alumni Reunion pages
The Alumni Office will be updating the schedule in early September.