Come As You Are
New Paltz embraces its culture as a community where talented and independent-minded people foster openness, diversity, artistry, and creativity. You have a place here.
Learn more about our community
Take a Deep Breath...
and Begin
Let's face it: The college search process can be overwhelming. We are here to help you! By navigating our website, coming to campus for a walking tour, or simply contacting us to ask a question, we will provide you with the tools to succeed here at New Paltz.
Select an option for more information
In the heart of the Hudson River Valley...
New Paltz is a dynamic community in a stunning natural setting, surrounded by history and culture. The Hudson Valley, from New York City to Albany, affords students a vibrant and dynamic laboratory to use for research, investigation, appreciation, and enjoyment.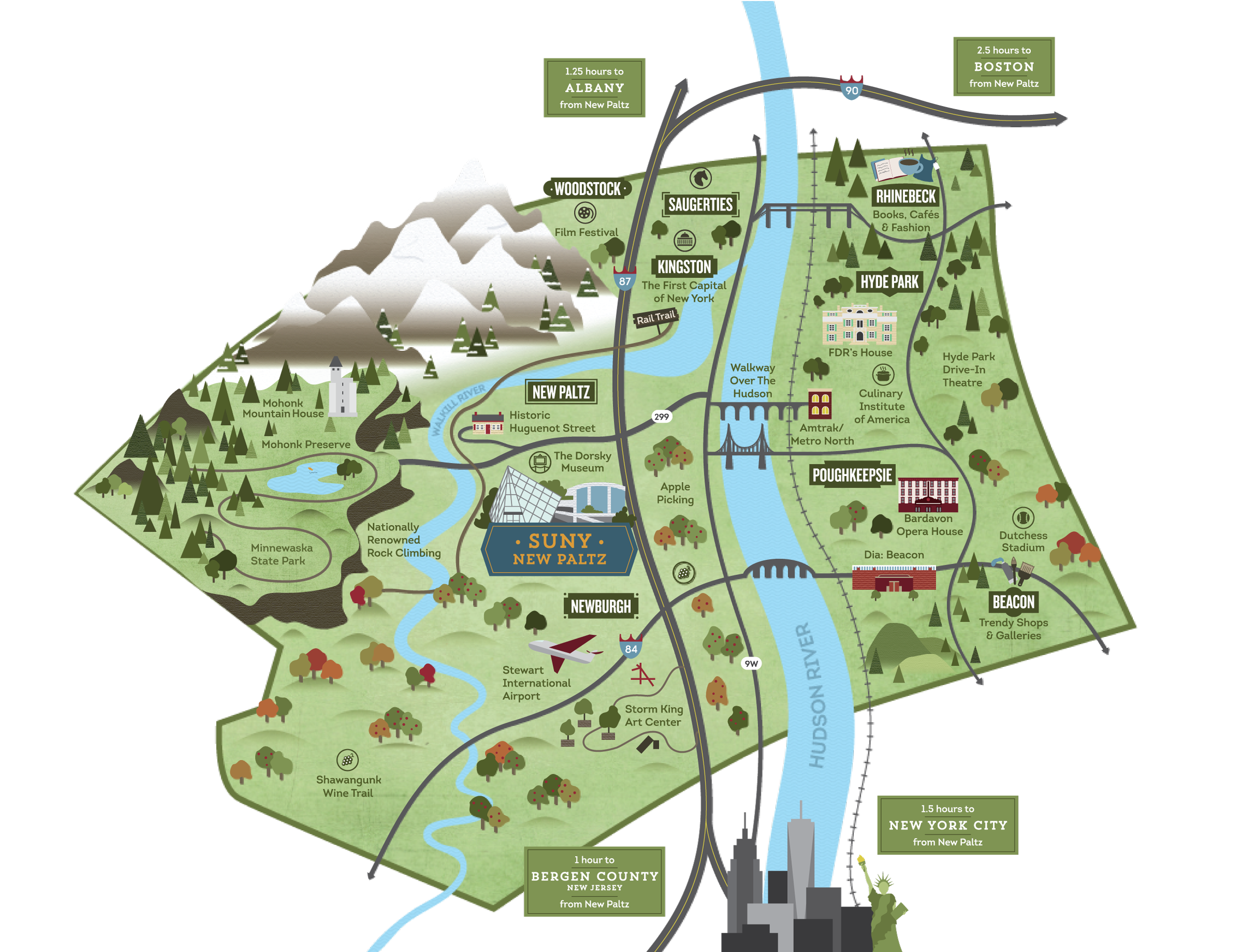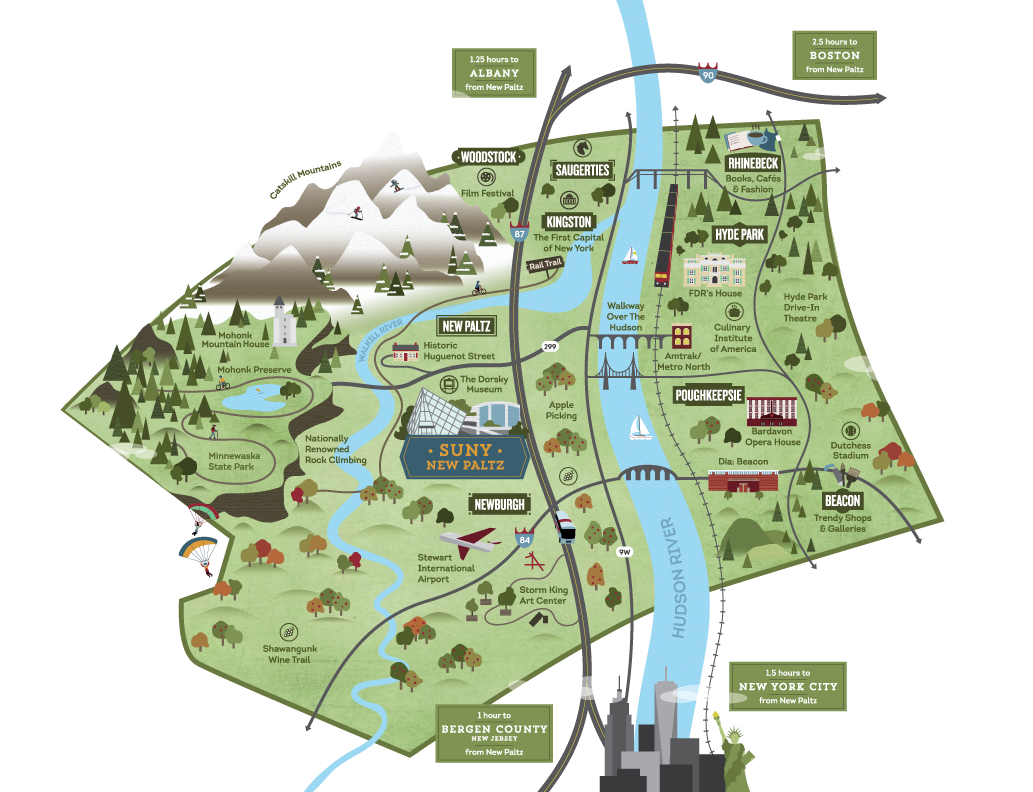 Did You Know?
New Paltz always strives for greatness. Our award-winning faculty, staff and students create an inclusive and challenging environment for learning. Having options to try different things is important in the College you choose... and we have those options here.
View all of our latest rankings
200+
---
student organizations
15:1
---
student to faculty ratio
95%
---
classes with less than 30 students
100
---
undergraduate programs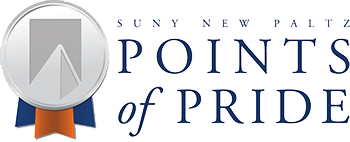 The SUNY New Paltz department of digital media and journalism annually hosts Pulitzer Prize-winning journalists and best-selling authors to teach classes through the James A. Ottaway Sr. Visiting Professorship.
The Hudson Valley Advanced Manufacturing Center at SUNY New Paltz draws on unique collaborations between art and engineering experts to provide digital design and fabrication expertise to over 50 regional businesses and entrepreneurs.
The SUNY New Paltz Political Science and International Relations department is home to the SUNY Global Engagement Program, which provides students with the opportunity to immerse themselves in the extensive global affairs conducted in New York City.
Notable alumni of the SUNY New Paltz Department of Theatre Arts include noted actors John Turturro, Michael Badalucco and Joan Chen.
The Samuel Dorsky Museum of Art at SUNY New Paltz is the only museum in the region with a special focus on the art and artists of the Hudson Valley; each December and May it showcases the work of BFA and MFA student artists.
20 percent of SUNY New Paltz students graduated with credit-bearing study abroad experience in 2014, exceeding the national average of 9.5 percent.
The School of Business at SUNY New Paltz is an accredited member of the Association to Advance Collegiate Schools of Business (AACSB), a distinction reserved for just the top 5 percent of business schools worldwide.
For every year since 2011, The Princeton Review's "Guide to 311 Green Colleges" has applauded SUNY New Paltz's commitment to sustainability and green issues.
Previous
Next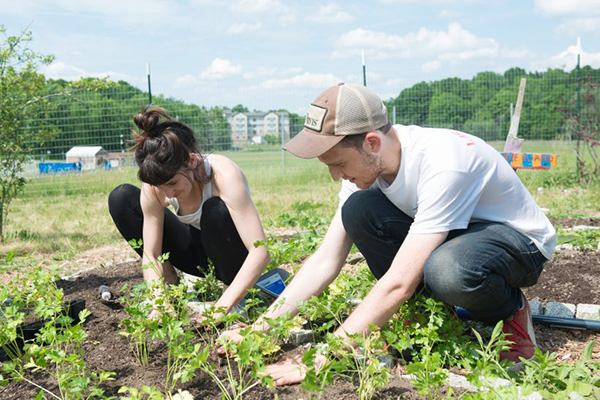 SUNY New Paltz again named one of nation's greenest colleges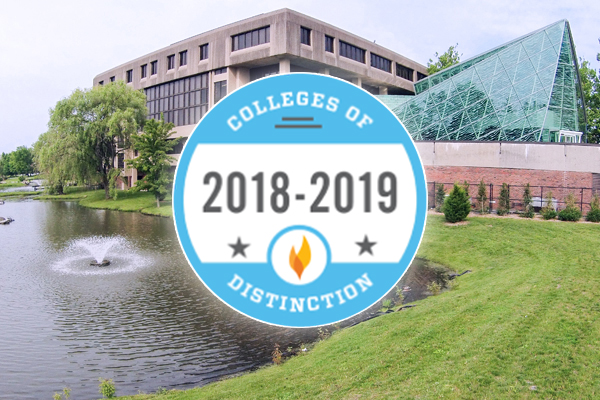 Beyond rankings: SUNY New Paltz named a College of Distinction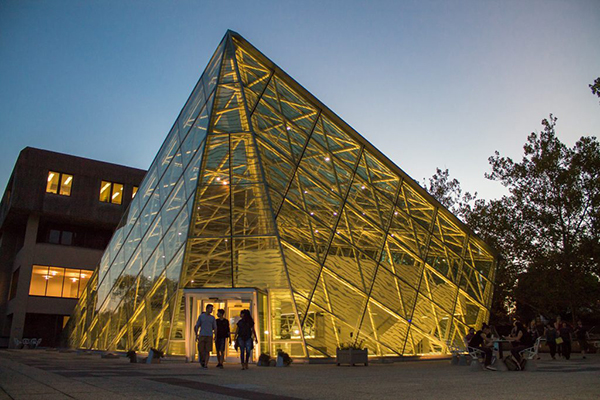 New Paltz earns spot on Kiplinger's "Best College Values" list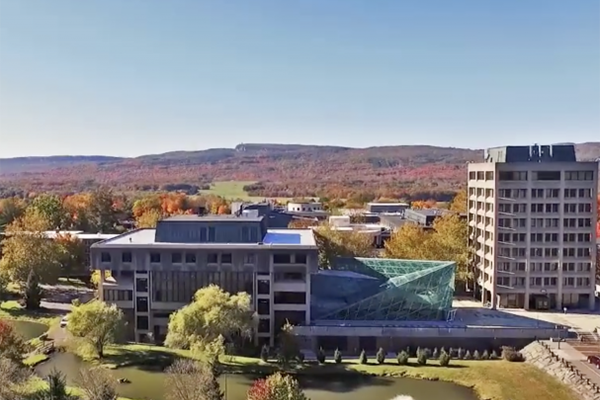 U.S. News & World Report ranks SUNY New Paltz among Northeast's best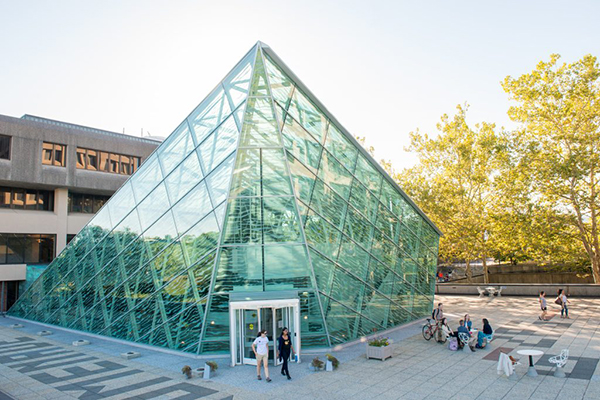 SUNY New Paltz in top three percent of all U.S. colleges in Social Mobility Index