Exhibitions
CAMPSITE: Hudson Valley Artists 2016 June 18 — November 13, 2016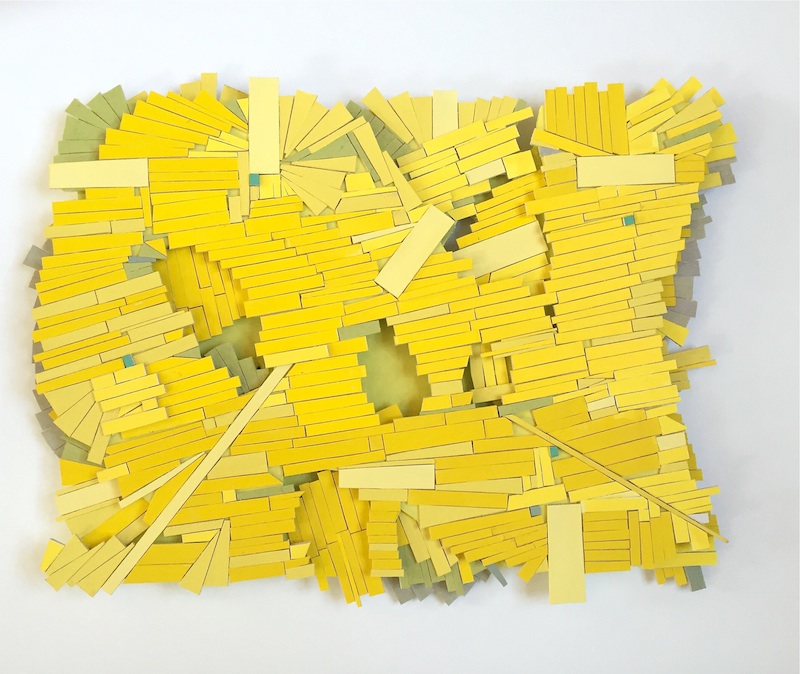 Images
Ruby Palmer, Yellows, 2016, painted wood on support, courtesy the artist.
Public Programs & Events
News and Event Highlights
* * The Museum will only be open on Saturdays & Sundays in August. * *
Wednesday, August 31: First day of Fall Exhibitions:In/Animate: Recent Work by Myra Mimlitsch-Gray, Bradley Walker Tomlin: A Retrospective, The Dorsky Collects: Selections from the Permanent Collection, and On the Street and in the Studio: Photographs Donated by Howard Greenberg (Part II)
---

WEDNESDAY, OCTOBER 19, 6–9 PM
The Century Association
7 West 43rd Street
New York City
Special Honored Guest: HOWARD GREENBERG
---

Recent Press
Local Artists Capture Summer's Siren Song (Poughkeepsie Journal)
CAMPSITE: Hudson Valley Artists 2016 at the Dorsky (Roll Magazine)
Dorsky Museum Highlights Works that Elevate the Mundane Into Art (NY Times)
In New Paltz, the Soaring Art of Andrew Lyght (NY Times)
Holograms, photographs & contemporary craft at Dorsky Museum in New Paltz (Almanac)
---
HOURS
Wednesday—Sunday: 11am – 5pm

All events take place in the museum unless otherwise noted.
---

Follow us on Instagram! Tag your pics using #dorskymuseum and #npsocial
Support for museum exhibitions and programs is provided by the Friends of the Samuel Dorsky Museum of Art and the State University of New York at New Paltz.