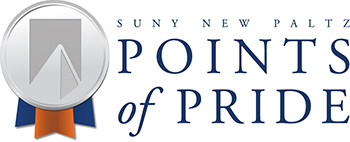 Access, Advocacy, and Achievement
Services and Accommodations
The DRC is committed to leveling the playing field for students with disabilities through services and accommodations. Students new to the DRC will need to make an initial meeting appointment. At this appointment, a DRC staff member and the student will discuss the need for accommodations and determine reasonable accommodations. Disability documentation is not necessary at the initial appointment, but it is highly recommended that students provide documentation.
Accommodated Testing Program
The Accommodated Testing Program provides proctoring services to students with disabilities. Students are advised to set up their testing accommodations as close to the beginning of the semester as possible by meeting with a staff member of the DRC. Students requesting testing accommodations will deliver an Accommodation Memo to their instructors outlining the testing accommodations that the student is eligible for. Testing accommodations include but are not limited to extended time for exams, use of a reader or scribe, use of a computer for essay exams and alternate location.
Alternate Text Services
The DRC provides alternative text for students with visual limitations, learning disabilities or other cognitive or physical limitations that significantly affect the ability to read and/or comprehend print material. Alternate Text Services converts print material into a format that is more compatible to a student's abilities in order to provide access to printed information.
Note Taking Services
Note taking services are available to students with hearing, visual, motor limitations or those who have learning/cognitive disabilities that significantly affect the ability to take notes in class.
Support services for students with autism spectrum disorders
The DRC provides support to students with Autism Spectrum Disorders through regularly scheduled individual appointments and through workshops focusing on interpersonal and academic skills.
Other services

Accessible classrooms
Assistance with accessible routes around campus
Training on assistive technology
Coordination of sign language interpreters/captioning services
Referral to Center for Student Resources and Academic Support
Referral to campus specialist for disability and learning (when applicable)
Liaison with ACCES-VR and CBVH
Information on disability and higher education
Support services for veterans through Veterans and Military Services
Additional campus services
SUNY New Paltz offers a full range of services for students with disabilities:
DRC programs
The DRC also offers several support programs throughout the academic year to provide additional support to students with disabilities.
Navigating New Paltz is an orientation workshop for first-time and transfer students in the Fall Semester. This workshop educates students with disabilities about the support services that are available to them while attending SUNY New Paltz.
Girl Talk is a group of female students with disabilities who meet to discuss everyday stories and challenges. This group is facilitated by a DRC staff member and allows an open and friendly environment for female students with disabilities to come together and socialize while empowering each other to understand that their disabilities do not define who they are.