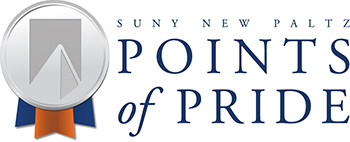 Access, Advocacy, and Achievement
The Disability Resource Center's Learning Objectives
Students will be able to:
Identify disability/functional limitations and possible accommodations he/she may need
Demonstrate self-advocacy and the ability to communicate his/her need for academic accommodation to faculty and staff
Make use of the services available through the DRC to assist in reaching his/her academic potential
The Disability Resource Center provides services to students with permanent or temporary disabilities to ensure access to programs and activities in the pursuit of attaining their educational objectives. The philosophy of this office is to encourage independence, to assist students in realizing their academic potential, and to ensure recognition of their abilities – not disabilities – as they become active participants in a diverse and global society. The Disability Resource Center serves as a resource for information about disability and higher education.
Hours of Operation:
8:30 a.m. – 5 p.m.; Monday–Friday
Student Union, Room 210
Voice: 845-257-3020
Fax: 845-257-3952
TTY: 845-257-3014
Email: drc@newpaltz.edu