Tobias Wolff
Tobias Wolff presented on April 1, 2010 at the McKenna Theatre, SUNY New Paltz.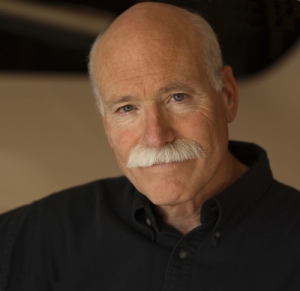 Tobias Wolff's books include the memoirs This Boy's Life and In Pharaoh's Army: Memories of the Lost War; the short novel The Barracks Thief; the novel Old School, and four collections of short stories, In the Garden of the North American Martyrs, Back in the World, The Night in Question, and, most recently, Our Story Begins: New and Selected Stories. He has also edited several anthologies, among them Best American Short Stories 1994, A Doctor's Visit: The Short Stories of Anton Chekhov, and The Vintage Book of Contemporary American Short Stories. His work is translated widely and has received numerous awards, including the PEN/Faulkner Award, The Los Angeles Times Book Prize, both the PEN/Malamud and the Rea Award for Excellence in the Short Story, the Story Prize, and the Academy Award in Literature from the American Academy of Arts and Letters. He is the Ward W. and Priscilla B. Woods Professor of English at Stanford.
Our Composition Program, which runs the Common Summer Reading Program for incoming first-year students, assigned Wolff's novel Old School for this year's students (2009-2010).
Arrangements for the appearance of Tobias Wolff made through Greater Talent Network, Inc., NY, NY