Immersion
---
im·​mer·​sion | \ i-ˈmər-zhən
Definition of immersion:
The act of immersing or the state of being immersed, such as instruction based on extensive exposure to surroundings or conditions that are native or pertinent to the object of study; especially foreign language instruction in which only the language being taught is used.
The Haggerty English Language Program aims to help all international students become fully immersed in American culture and the English language during their time with us, so that they can gain the most from their experience. There are many opportunities offered by the program and the university that students are encouraged to take advantage of, such as those listed below.
Cultural Trips & Activities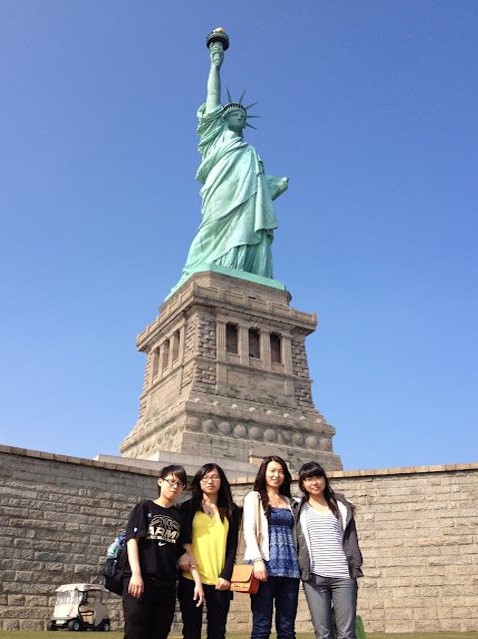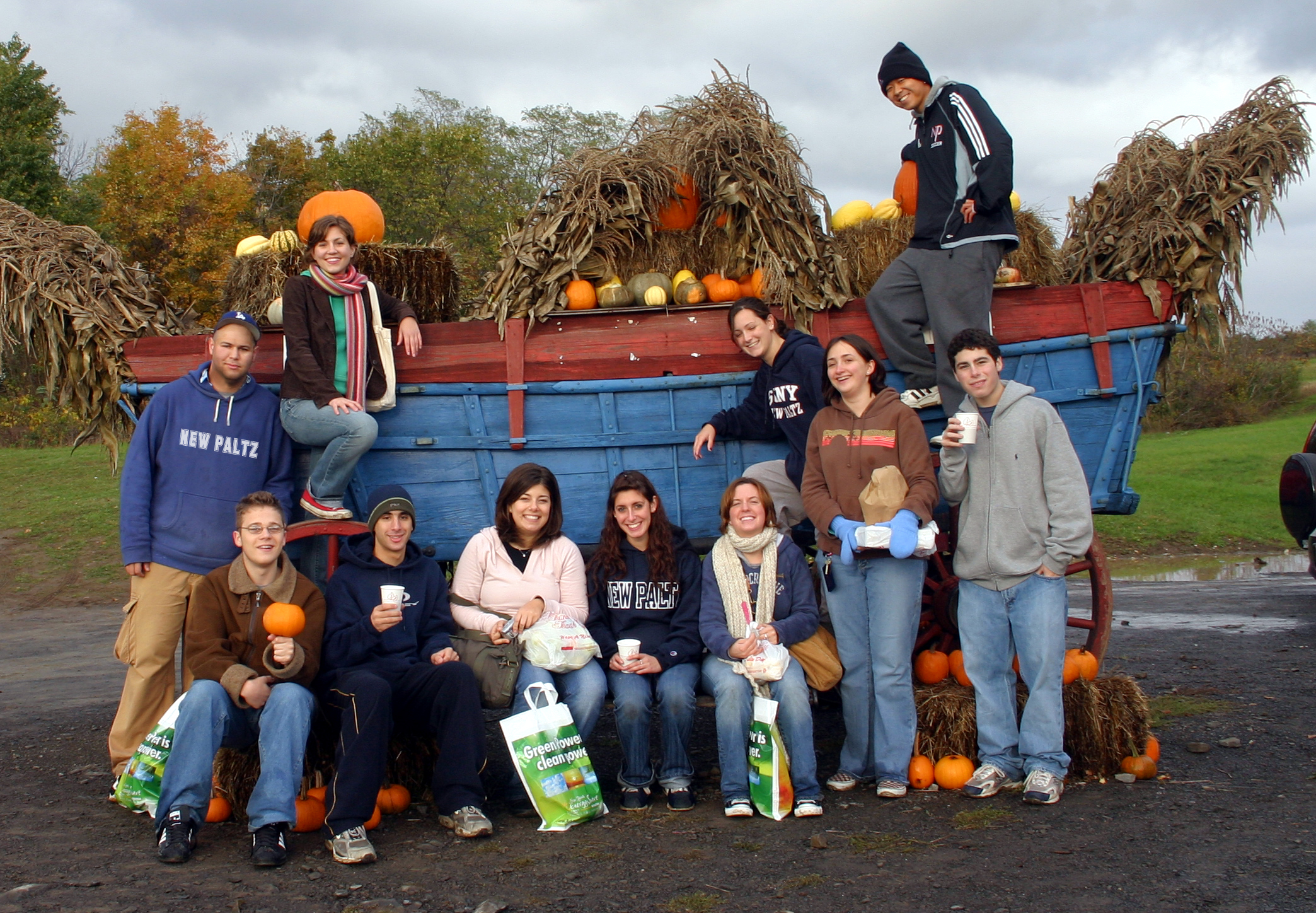 SUNY New Paltz and HELP offer many off-campus day trips and overnight trips to cities such as New York City, Washington DC, Boston, and others. Other day-trips to local attractions and activities include shopping at Woodbury Commons, hiking at local Rail Trail scenic spots, picking apples or pumpkins at nearby orchards, visiting historic Hugenot Street, going horseback riding or kayaking with the Athletic center, and much more.
Additionally, there are many on-campus events and activities that students can participate in for free, such as:
athletic events
theatrical musicals and plays
art shows and exhibits
cultural festivals
volunteering, fundraising, and social awareness events
guest speakers and lecture series
conferences
learning workshops
musical performances
and more
Trips, events, and activities hosted by the Center for International Programs are advertised by email, in classrooms, and via flyers in Van den berg Hall for students to sign up. If you have questions about these, please email international@newpaltz.edu.
For those hosted by various SUNY New Paltz departments or Student Organizations, visit the New Paltz Engage website or SUNY New Paltz Events pages to see upcoming events.
Conversation Partners
The Conversation Partners program provides each student with the chance to meet weekly with an American student for informal conversation. An advisor pairs each interested ESL student with a trained American conversation partner, providing you with extra language practice and a great chance to mix with other university students and make friends!
For questions about the program or how to sign up, you can email Jason Serrano at esl@newpaltz.edu.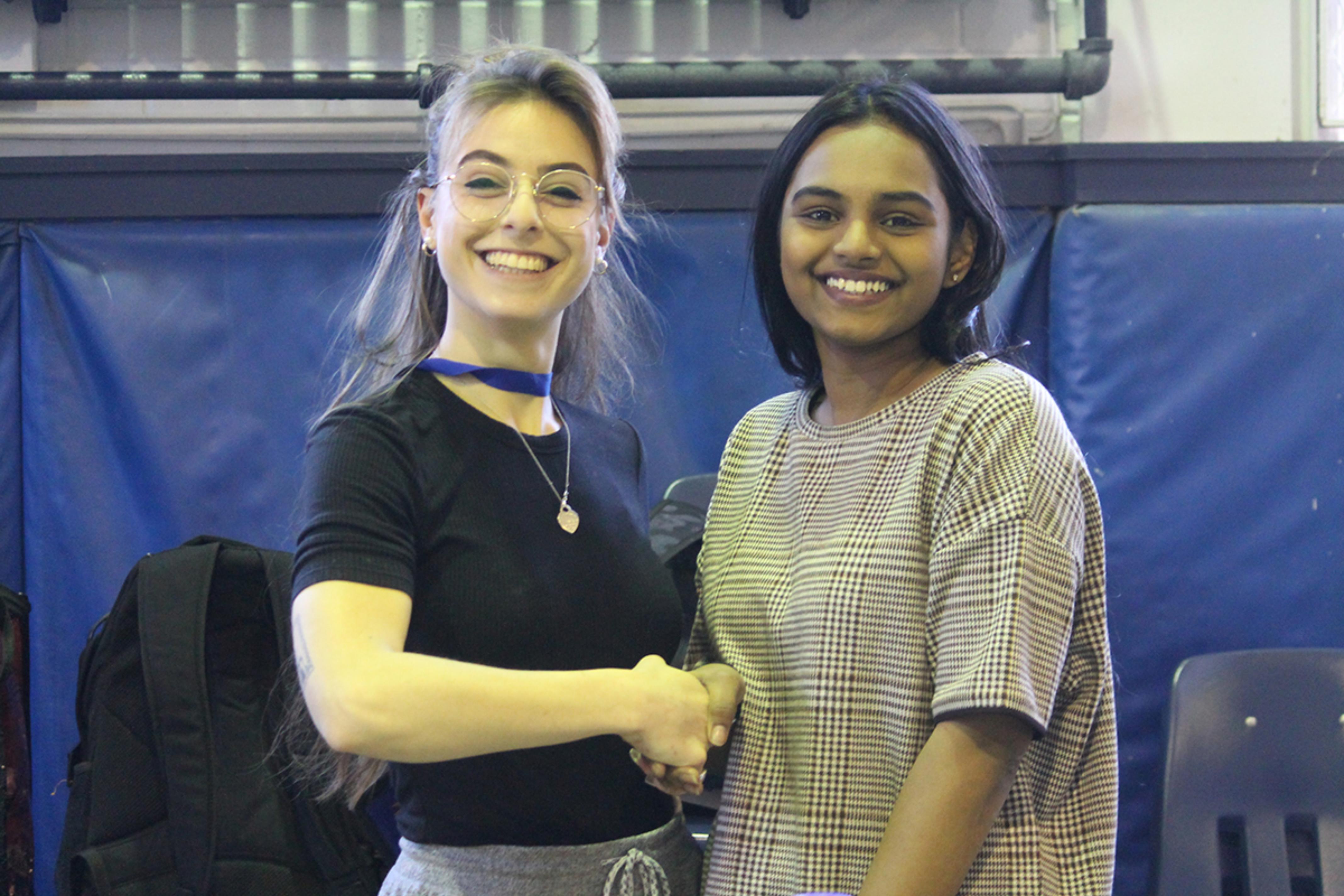 Community Ambassador Program
The Community Ambassador Program connects international students with local American families, couples, or individuals to welcome them into our community and provide opportunities for cultural and language exchange.
Community Ambassadors share many experiences and memories with students. Examples of things that some have done together in the past include: cooking traditional dishes in their homes, attending local events and festivals, hiking the scenic area, going for coffee or a meal, seeing a Broadway show, experiencing American and international holiday traidtions, and much more.
For information about how to sign up and participate, whether you are a community member or an international students, please email Jason Serrano at esl@newpaltz.edu.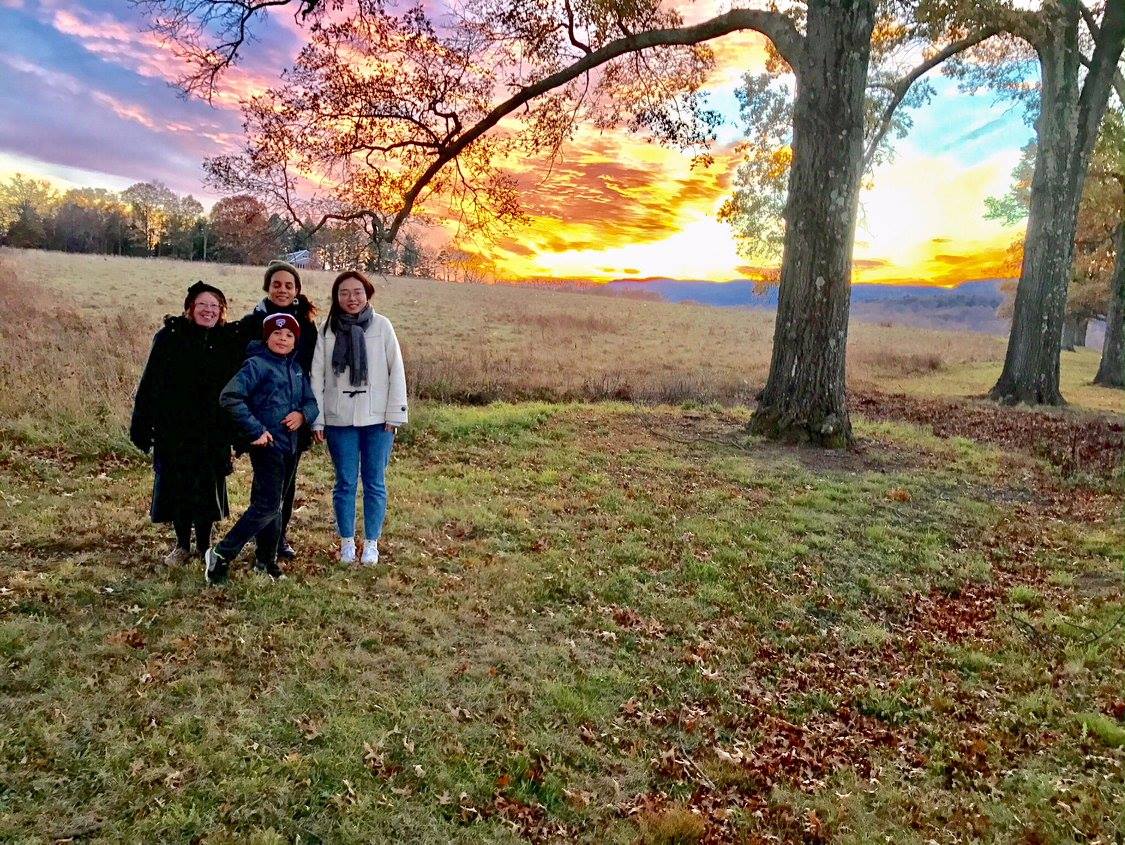 Student Organizations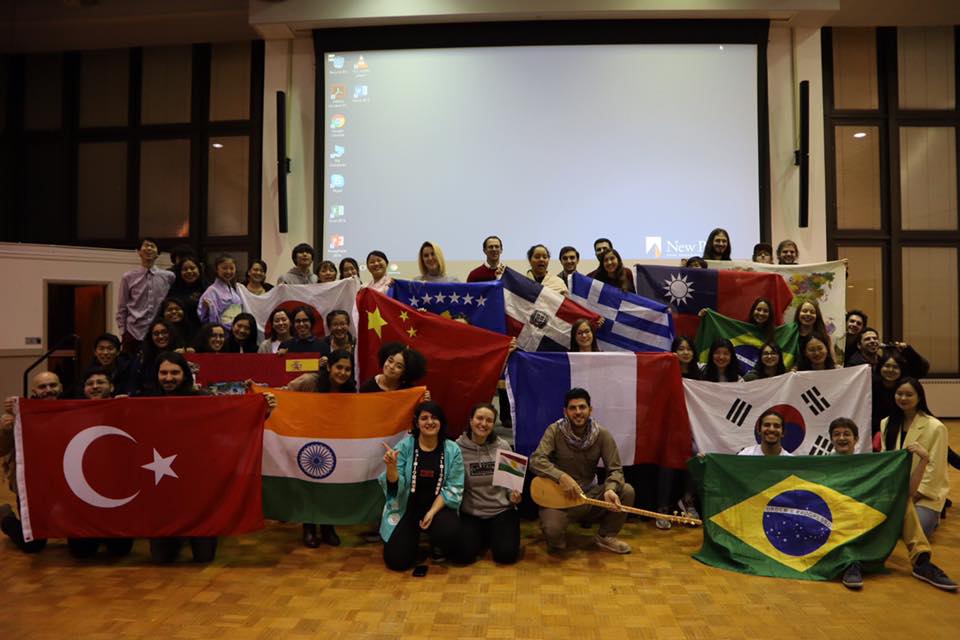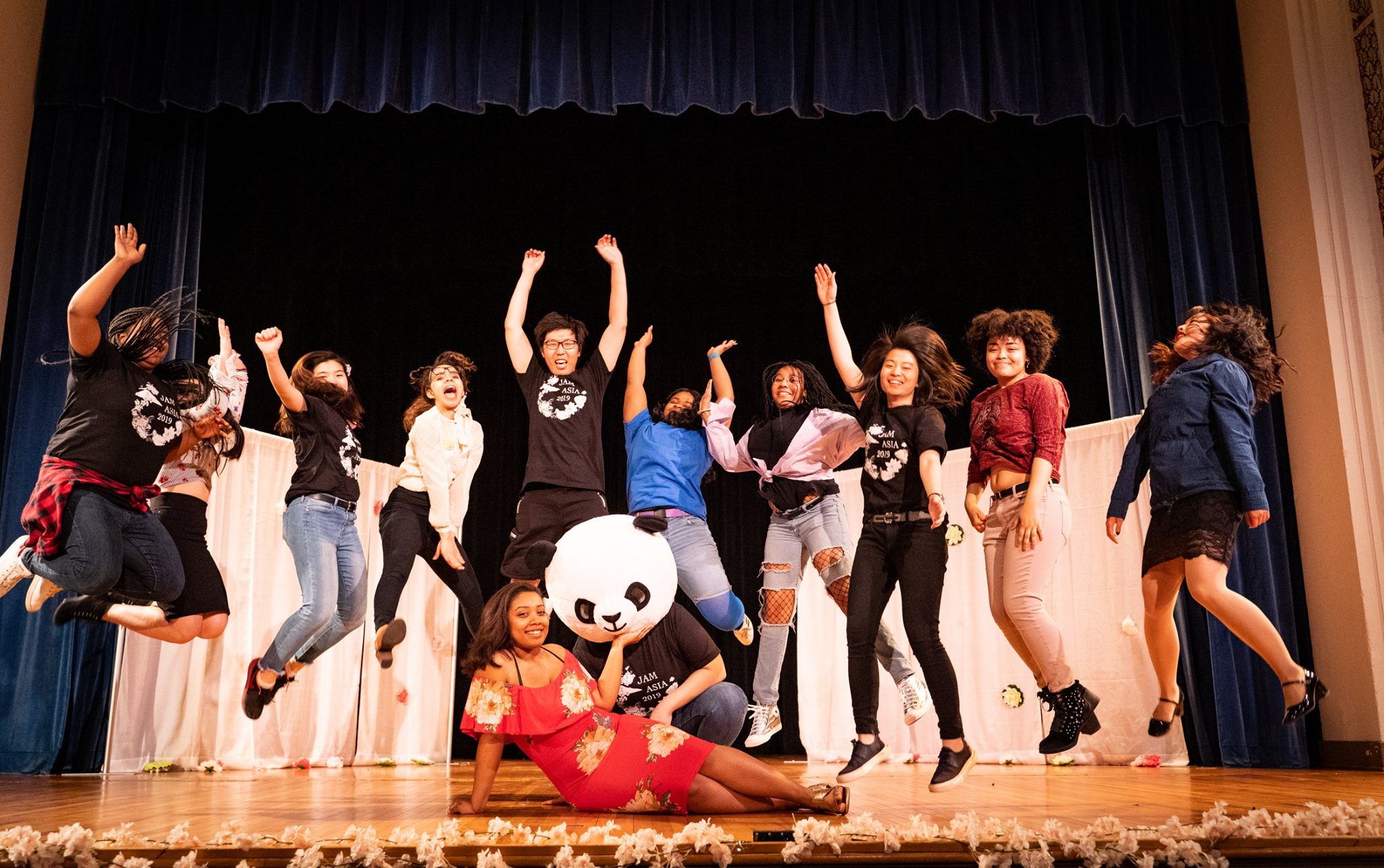 At SUNY New Paltz, there are up to 100 Student Organizations or clubs on campus that are led by students with faculty/staff advisors. All international students are welcome to join as many clubs as they would like to get involved, make friends, and participate in something they are passionate about. There is a club for everyone, and if there isn't, students can easily start one!
Some examples of Student Organizations include:
Italian Club
Jam Asia
Nachle Bollywood Fusion Dance Team
These are just SOME of MANY opportunities - to view all organizations, visit the New Paltz Engage website. You can search for one by name or category.