Computer Engineering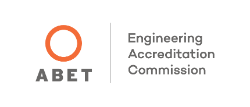 The Computer Engineering (B.S.) program is accredited by the Engineering Accreditation Commission of ABET, https://www.abet.org, under the General Criteria and Program Criteria for Electrical, Computer, Communications, Telecommunication(s) and Similarly Named Engineering Programs.


The Division of Engineering Programs is committed to academic excellence. We offer high-quality undergraduate and master's programs that prepare students to participate effectively as members of the engineering profession of today and tomorrow and to function as thoughtful and responsible members of modern society.

We strive to create and maintain a challenging learning environment supportive of engineering study for a diverse student body as well as provide engineering education and technical support to the campus community, regional industry and the community-at-large.