Welcome to the HVAMC

Mission
The HVAMC provides expert advice on 3D printing process and materials and designing for additive manufacturing to the SUNY New Paltz and the Hudson Valley business community. Our collection of 3D printers constitute some of the most advanced technology at any academic lab in the country and are available for the campus and wider community to print on.​​


Engineering Innovation Hub, Room 103
State University of New York at New Paltz
1 Hawk Drive
New Paltz, NY
Click here for a campus map. Dedicated parking spaces are available for HVAMC clients and customers on the east side of the Engineering Innovation Hub.
Follow us on Instagram:

---
HVAMC Staff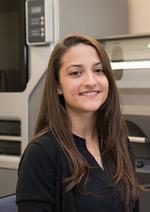 Katherine Wilson
EIH 103
(845) 257-7887
wilsonk8@newpaltz.edu
Daniel Freedman
Science Hall, Room 154
(845) 257-3728
freedmad@newpaltz.edu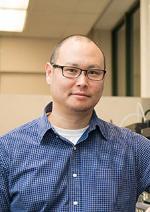 Aaron Nelson
EIH 103
(845) 257-7887
nelsona@newpaltz.edu
Ira Schreck '74
Thank you to all of our Central Hudson Challenge sponsors...