Alumni Profiles
---
As you consider matriculating into the Humanistic/Multicultural Education Program, our alumni can give you a clear sense of the impact of this program on their personal and professional development and of their current work in a broad range of fields, including K-12 teaching, early childhood education, higher education, and not-for-profit organization/community work. Here is an initial sampling of alumni profiles.
Jerome Christie
4-H Youth Development Issue Leader for Cornell Cooperative Extension in Orange County
Jerome is the 4-H Youth Development Issue Leader for Cornell Cooperative Extension in Orange County. In this position, he is responsible for the planning, coordination, and evaluation of youth development programs throughout Orange County. Jerome joined Cooperative Extension in 1996 as an Extension Educator. For almost two decades, he has helped shape a program that provides essential supports and opportunities for young people. In June 2014, Jerome was recognized by the Orange County Human Rights Commission for his work in advancing human rights in Orange County. He received the Orange County Human Rights Award for his dedication to developing and leading youth programs that provide essential supports and opportunities for youth in their communities.
"The Masters of Professional Studies Program in Humanistic/Multicultural Education provided me with the ability to challenge myself both academically and professionally. The commitment and thorough knowledge base of the faculty truly engages the learner in every sense of the word. As a student I was constantly aware of the importance and effect the total environment has on learners. As a practicing professional in the Cooperative Extension system, I maximize the application of that knowledge to help my audiences engage not only in their own learning, but also in the communities and audiences they serve. I can directly attribute these applied skills to what I learned in the HME program. I know that doors have opened for me as a speaker, facilitator, and consultant to various organizations and communities as a result."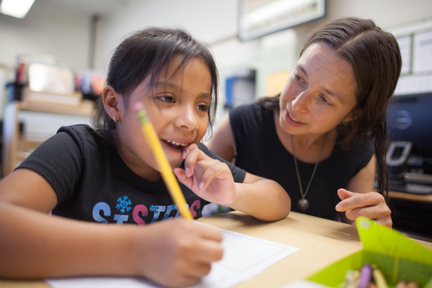 Felipa Gaudet
Grades 1-3 teacher, George Washington Montessori School
For many years since graduation from the Humanistic and Multicultural Education Program, I have taught in two Title One public schools. My experience has included teaching kindergarten at Violet Avenue Elementary School in Poughkeepsie, New York for seven years and three to six year olds in the Montessori Children's House at George Washington Elementary School, a public Montessori school in Kingston, New York for three years. Currently, I am teaching Elementary I (grades one through three) in the Montessori program at George Washington Elementary School. Situated in the Midtown section of Kingston, our school serves a large portion of students whose families fall below the poverty line, students of color, and those for whom English is their second language. In addition, for 6 years I have taught the Issues of Racism and Sexism in Education course as an adjunct instructor in the Humanistic/Multicultural Education Program.
My work in the Humanistic/Multicultural Education Program has prepared me to meet the needs of the economically, socially, ethnically racially and linguistically diverse children in my class, as well as cultivate cooperative relationships with their families. The humanistic coursework provided me with useful techniques to enable students to connect on a personal level, cooperate and communicate effectively with one another. The multicultural focus of the program enabled me to better understand my students and their families in the context of equity and diversity, as well as best analyze and prepare curriculum to meet their needs. Furthermore, I have been able to create and implement workshops on topics related to cultural diversity with my colleagues both in my work setting and at conferences.
Ryan Judge,
Family and Consumer Sciences Teacher, Millbrook Central School District
Helping children and adolescents develop skills to be leaders in their own lives, their families, their communities, and their chosen professions is my mission as an educator. I fulfill my mission through a few different avenues. I teach Family & Consumer Sciences at both the middle and high school level for the Millbrook Central School District in Millbrook, NY. This position provides me the opportunity to teach eight different courses in grades 6-12. Being a chapter adviser of Family, Career, and Community Leaders of America (FCCLA) is another way I work towards my mission. FCCLA is a national Career & Technical Student Organization that promotes leadership development in student through Family & Consumer Sciences Education. My students have achieved great success at the regional, state, and national levels. In addition to these roles, I own Seasoned Culinary Classes; which provides personalized cooking classes to adults and children in various Hudson Valley venues. Lastly, as a way to give back, I volunteer regularly for the Youth Leadership Program through The Chamber Foundation of the Dutchess County Regional Chamber of Commerce. My hard work and passion as an educator has been recognized by the Hudson Valley Northeast Chapter of the NYS Association of Family & Consumer Sciences Educators with the "Promising New Professional Award" in 2011 and the "Teacher of the Year Award" in 2014.
"The Humanistic & Multicultural Education program at SUNY New Paltz has transformed the way I see my role as an educator. After having earned a Bachelors in Education, I had a full pedagogical tool box to work with, but I viewed my purpose as the conveyer of knowledge. The courses in the HME program provided me with the tools needed to truly understand students and the ability to form strong relationships. The program was empowering as it focused on ways to transform students, not just teach them. Through studying Humanistic & Multicultural Education, I now feel that my role is to set up educational opportunities for students to self-discover information and and motivate them to achieve their personal best. Without the help of this program, it's wonderful professors, and powerful courses, I do not believe I or my students would be achieving such successes. "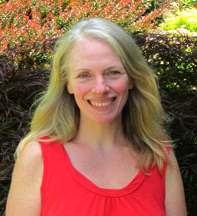 Shelly Squires-Tani,
Director, Dutchess Community College Campus Childcare Center
I began working at the Dutchess Community College campus childcare center as a preschool teacher in 2002. In January 2013, I took over as director. The center provides childcare and early childhood education for the children of staff, faculty and students of the college. In addition to working directly with all the families, I also supervise a team of nine full-time staff members, as well as several part-time student aides. The teachers and I also act as mentors to college students that are placed in our classrooms as part of their early childhood fieldwork requirement. Since taking on the role of director last year, I have been hired to provide trainings and workshops to local childcare providers through various early childhood organizations, such as The Childcare Council and Infant/Toddler Coalition. During the summer of 2014, I began the process to become a NYS Credentialed Early Childhood Trainer.
"My journey through the Humanistic/Multicultural Education program at SUNY New Paltz was one of the most rewarding experiences of my adult life. Through each course, I learned the skills I needed to advance personally and professionally, which ultimately led to a promotion from preschool teacher to director. I have been able to implement what I learned into every aspect of my job. Working cooperatively with others and understanding group dynamics has helped me supervise the teachers and run efficient staff meetings. Exploring issues of racism, sexism and diversity has helped me see things from the perspective of each new family, teacher, and college student that I meet. Working in groups has guided me towards learning how to design and implement new early childhood trainings. Most importantly, however, is the self-awareness I gained, which has helped me realize the responsibility we all have to each other. I have a greater confidence in who I am and what I believe in. I approach issues and ideas with more critical thinking, and I am able to lead the staff with a clear vision, while still understanding the value of transformation and change. The Humanistic/Multicultural Education program, along with the guidance of the dedicated professors, helped me change my life."
Chanel Ward,
Director, Scholar's Mentorship Program, SUNY New Paltz
In 2010, I graduated with an Master of Professional Studies in Humanistic/Multicultural Education Studies. This degree was fundamental to my professional growth because it allowed me to develop a holistic understanding of not only educational theory and philosophy, but more importantly, it provided me with a critical awareness of the institutional inequities often faced by students of color. This knowledge was truly fundamental and prepared me for my current roles as the Director of the Scholar's Mentorship Program.
In this role, I support approximately 330 high-achieving, self-identified students of color. The program has two tracks that focus on academic achievement and networking through mentorship. The Scholar's Mentorship Program provides both academic and programming enrichment to our students throughout their time with us at New Paltz.