Humanistic/Multicultural Education Program Events
---
2015 Multicultural Education Conference
Each academic year, the Humanistic/Multicultural Education Program sponsors or co-sponsors events on campus. Through conferences, workshops, speakers, and alumni events, the Program addresses a range of critical educational and social issues, and seeks to engage participants in dialog that leads to critical awareness and positive, humane and equitable change in organizations and communities.
2014 Multicultural Education Conference

For the past 19 years, this annual conference has brought together educators, students, parents, and community members to gather fresh insight and to make connections with others who are working to create equitable schools that will enable all young people to achieve.
To support the retrospective focus of the 20th anniversary conference, three speakers returned to SUNY New Paltz who had keynoted in prior conferences. Collectively, they explored how multicultural/social justice education has evolved over the past 20 years, and helped conference participants create ideas for forging ahead with their work. Each focusing on a different aspect of social justice education, Enid Lee (pedagogy), Christine Sleeter (research), and Stan Karp (policy) drew on the past and present to help participants develop strategies for moving forward in these challenging times for public education.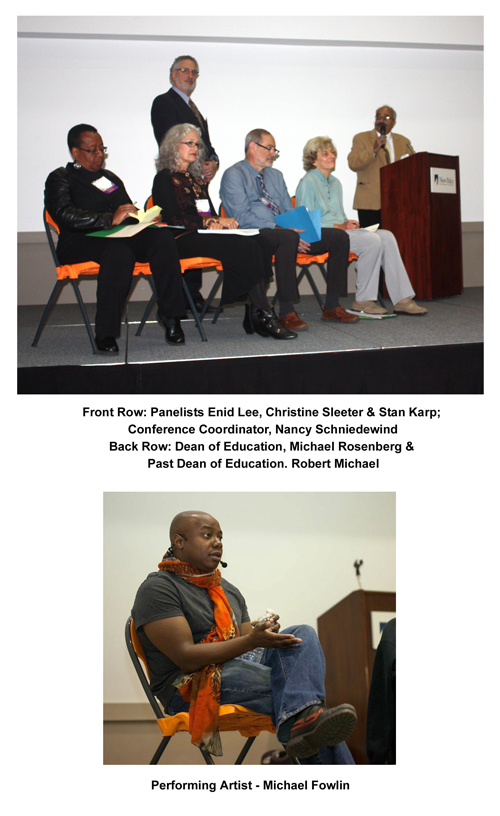 Social Justice Educator Group
Throughout the Mid-Hudson Valley there are many educators committed to multicultural/ social justice education who are doing meaningful work in their schools addressing diversity issues. This work is increasingly difficult because of the pressures of high-stakes testing, other top-down/conservative educational mandates and budget cuts.
The Social Justice Educator Group supports educators and others who are committed to multicultural/social justice education. Like similar groups around the country, the goals of this group include:

1. Providing a community of support for educators committed to multicultural/social justice education.

2. Offering a space to share experiences and learn about the successes and struggles of educators in other districts.

3. Getting new ideas, resources, and materials that will enhance our educational

4. Providing a base from which to take collective action to work for changes that will support
multicultural/social justice education.
Past Social Justice Educator Group programs have included:
• Bringing the Dignity Act For All Students Act into our Classrooms and Schools:
Addressing Homophobia presented by Karen Cathers
• Creating Socially Just Spaces for Youth in Schools: A Look at the Role of Restorative Justice
Practices, presented by Dr. Maria Hantzopoulos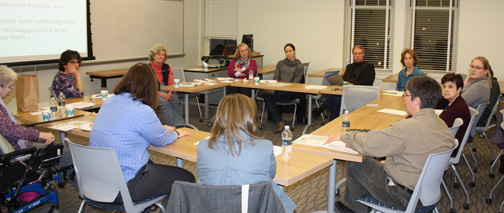 Alumni Gatherings

Each year, alumni from the Program gather for a reunion dinner to renew connections with other graduates. The alumni gathering also includes an educational program to which members of the college community are invited.
Recent programs have included:
• 40 Years Later: Can We Talk: A Film and Discussion about School Integration, presented by
Dr. Lee Bell
• Making The Visible Invisible: White Privilege in our Daily Lives, presented by Dr. Diane Goodman
• Art Therapy with Pediatric Patients: Healing Process, Healing Image, presented by Dr. Lucy Barbera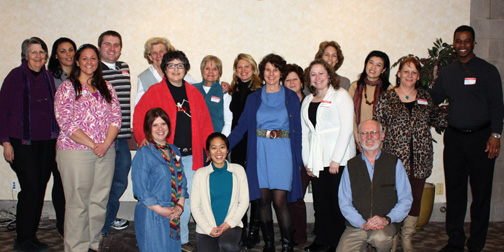 Programs & Workshops

In collaboration with others, the Humanistic/Multicultural Education Program is active in sponsoring speakers and programs for the college and local community that address current issues related to education and social justice.
A sampling of recent programs include:
• Soul of a Citizen: Living with Conviction in Challenging Times, presented by Paul Rogat Loeb
• Asking Core Questions about Common Core Standards :Latest Version of Top-Down School Reform
by Alfie Kohn

• Reclaiming Quality Education: Test Refusal as a Human Right, a panel discussion that included
Brian Jones, Bianca Tanis, Maya Gold, Tim Farley