Events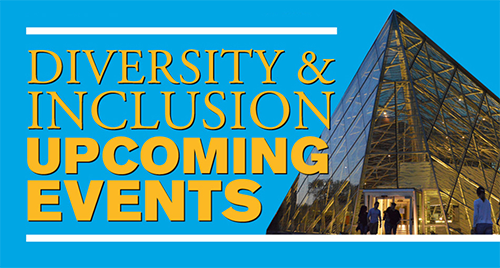 XY(T)

By Kestryl Cael Lowery
"A poignant journey through the complicated world of gender transformation and testosterone injections"
---
A KIND SHOT
By Terri Mateer
A one-woman show about Terri Mateer, a pro basketball star in France, raised by a single, hippie mom, and how an African American surrogate father stepped in and taught her to play basketball. The play explores her life playing ball, modeling, stripping, designing Michael Jordan's headboard, and taking lots of shots at life. It addresses sexual harassment and what anyone can do about it.
Parker Theatre • 7 PM
---
April 17

Contested Memory: Global Monuments, Memorials, and the Making of History
This panel will explore how communities use memorials to create identity, demarcate belonging, perform citizenship, and produce social power. Panelists will explore these issues across a wide range of geographical regions and historical periods, including Ancient Rome, Buddhist India, postwar Germany, the Jim Crow South, and contemporary New Paltz. These various contexts will shed valuable perspectives for consideration of naming and memorial practices here on our campus and elsewhere.
Lecture Center 102 • 5-6:30 PM
---
WHOSE FREE SPEECH?

On Responsibility, Accountability and Ethics in Academic Publishing
A speaker series on free speech in relation to systems of privilege and oppression.
Speaker: Dr. Farhana Sultana
Co-sponsored by the Women of Color Network, Women's, Gender, and Sexuality Studies, and the Office of the President.
Coykendall Science Building Auditorium • 4 PM
---
LITTLE WHITE LIE
A film by Lacey Shwartz
Q&A With Lacey Schwartz following the film
What defines our identity, our family of origin or the family that raises us? How do we come to terms with the sins and mistakes of our parents? Lacey Schwartz discovers that answering those questions means understanding her parents' own stories as well as her own. She pieces together her family history and the story of her dual identity using home videos, archival footage, interviews, and episodes from her own life. Little White Lie is a personal documentary about the legacy of family secrets, denial, and the power of telling the truth.
Lecture Center 102 • 5:30 PM
---
THE CONVERSATION
A Personal History of the Gay Civil Rights Movement
With Randy Florke; conducted by Gwen Walz
Lecture Center 102 • 6 PM

Past Events
The Diversity and Inclusion Council will host two campus community forums for discussion about the Hasbrouck Complex naming dialogue. The sessions will begin with a brief presentation about the history of the building namings and the families.
Hasbrouck Buildings Dialogue in the Residence Halls
AFTER #PULSE
Making and Claiming LGBTQ Space as Artists and Performers

This event brings community members from the Pulse Nightclub in Orlando to New Paltz. The night features drag and burlesque performance, poetry, and a conversation about visibility and claiming space. Please join us, and please promote this to your students! (it's free, there will be food). Sponsored by Rivera House and a grant from the SUNY Office of Diversity, Equity, and Inclusion.
---
Tuesday, February 20, from 8:30 - 10 p.m. in Bouton Hall
Thursday, February 22, from 8:30 - 10 p.m. in Ridgeview Hall
Wednesday, February 28, from 8:30 - 10 p.m.in Lefevre Hall
Thursday, January 25, 2018 from 6:00 p.m. - 7:30 p.m. in Lecture Center (LC) 102
Friday, January 26, 2018 from 12:30 p.m. - 2:00 p.m. in the Multi-Purpose Room (MPR) in the Student Union Building
These forums will be facilitated by members of the Diversity and Inclusion Council. We plan to have the presence and participation of Huguenot family descendants and invite campus community members to attend one or both of these important conversations.