Events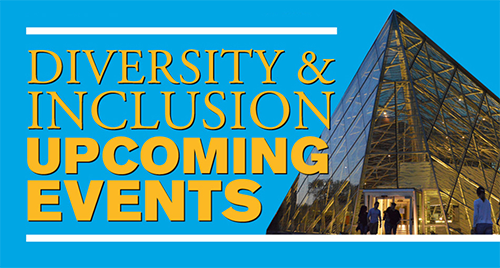 Past Events
The Diversity and Inclusion Council will host two campus community forums for discussion about the Hasbrouck Complex naming dialogue. The sessions will begin with a brief presentation about the history of the building namings and the families.
Hasbrouck Buildings Dialogue in the Residence Halls
AFTER #PULSE
Making and Claiming LGBTQ Space as Artists and Performers

This event brings community members from the Pulse Nightclub in Orlando to New Paltz. The night features drag and burlesque performance, poetry, and a conversation about visibility and claiming space. Please join us, and please promote this to your students! (it's free, there will be food). Sponsored by Rivera House and a grant from the SUNY Office of Diversity, Equity, and Inclusion.
---
Tuesday, February 20, from 8:30 - 10 p.m. in Bouton Hall
Thursday, February 22, from 8:30 - 10 p.m. in Ridgeview Hall
Wednesday, February 28, from 8:30 - 10 p.m.in Lefevre Hall
Thursday, January 25, 2018 from 6:00 p.m. - 7:30 p.m. in Lecture Center (LC) 102
Friday, January 26, 2018 from 12:30 p.m. - 2:00 p.m. in the Multi-Purpose Room (MPR) in the Student Union Building
These forums will be facilitated by members of the Diversity and Inclusion Council. We plan to have the presence and participation of Huguenot family descendants and invite campus community members to attend one or both of these important conversations.