Chief Diversity Officer Appointed
Excerpt from message sent to campus 5/4/2016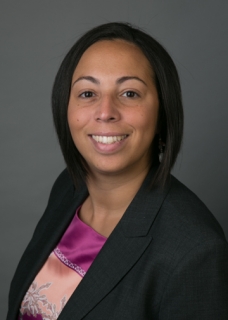 Chief Diversity Officer. Ms. Pacheco Dunn was hired in 2012 as Executive Director of Compliance and Campus Climate and Title IX Coordinator. She has been successful in revamping our search processes to increase applicant diversity and to help search committee members think more broadly about candidate strengths. She has been instrumental in our recent successes in the SUNY faculty diversity hiring program. Ms. Pacheco Dunn supported our 2013 LGBTQ task force survey and report, and development of ongoing initiatives such as our "Allies" program. She has been a leader in the development of SUNY-wide policy and later state law that addresses proper response to sexual violence and appropriate support structures for those who report. She has been a leader in responding to issues that developed this year in our Black Studies department, in developing our ongoing initiative in cultural competence programming, and has both advised and joined me in responding to national and campus issues of diversity, equity, and inclusion.
She came to New Paltz from Vassar College, where she was assistant director of Human Resources. Ms. Pacheco Dunn is a Vassar alumna, and earned a law degree at Albany Law. Raised within a Puerto Rican family in the Bronx, she is a first-generation college student and has "lived experience" that parallels the lives and experiences of many of our students and other community members. She is personally and professionally committed to the work of diversity, equity, and inclusion.
I have shared this plan for hiring a Chief Diversity Officer with SUNY Chancellor Nancy Zimpher. Ms. Pacheco Dunn's effective start date will be August 1, 2016. I am announcing this appointment now to clarify the role that Ms. Pacheco Dunn will play in the development of our campus Diversity and Inclusion Plan. We are planning appropriate staffing to manage aspects of Ms. Pacheco Dunn's current portfolio to support her transition into this new role, including campus sexual assault investigation, response, and education.