Let's Talk Drop-In Sessions
Are you thinking about seeing a counselor, but want to learn a little more about it first? Do you have a specific issue you want help with, but don't need regular appointments? Looking to find out more about on or off campus resources?
Come check out Let's Talk!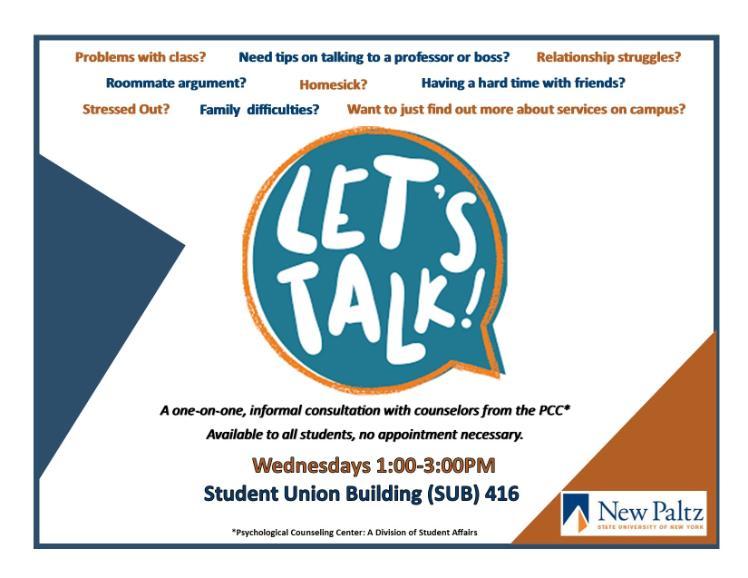 Let's Talk is a weekly program that provides drop-in access to brief, one-on-one, informal conversations with licensed PCC clinicians at campus sites outside of the PCC offices. No appointment is necessary; students are seen on a first-come, first served basis.
Fall 2023 Hours and Location:
Wednesdays from 1-3pm
Student Union Building (SUB) Room 416
See below for answers to Frequently Asked Questions, and to hear what other students have said about Let's Talk.
---
The Psychological Counseling Center is indebted to the counselors at the Counseling and Psychological Services (CAPS) at Cornell University who pioneered and modeled Let's Talk. They generously shared their experience to help get the Let's Talk program started at many colleges and universities, including SUNY New Paltz.