Post-Baccalaureate Program


The Post-Baccalaureate Program:
Is designed for students who intend to apply to graduate programs in communication disorders, but have completed a major in a different field.


Is entirely online; travel to SUNY New Paltz is not required. Students must have access to a personal computer with reliable, high-speed internet and audio sound capability.


Includes the coursework most commonly required for admission to communication disorders graduate programs, including the sciences, normal development, disorders, and clinical observation.


May be started in the summer, fall or spring, and completed in three or four terms (summer, fall, spring, and possibly winter). Students who prefer to study part-time may take longer to complete the program.


Is a rigorous program; our goal is for students to be prepared for graduate school.
Applicants must have a cumulative GPA of at least 2.8, and demonstrate satisfactory writing skill in order to enroll. Applicants whose undergraduate degree is from a school outside of the United States must submit an official degree credential evaluation. Applicants may be required to submit proof of English language proficiency. Click here to read Post-BA Program policies.


Students must earn a grade of 3.0 or better in each course in order to remain in the program.


Instructors are easily accessible and advisement is comprehensive, including transcript evaluation, determination of course equivalencies, and planning for admission to graduate school and eventual professional certification. A plan of study is created with the student and revisited each semester, to maximize the student's continuing success in the program.


The cost of the program includes an application fee, tuition, and college and technology fees. Tuition is equivalent to the current SUNY New Paltz

undergraduate per credit rate

. Click here for tuition and fee details. Students in the program are non-matriculated, therefore federal and state financial aid is not available.

Click here for answers to frequently asked questions
Click here to read testimonials from former students
How to Apply

Only submit the materials requested on the form (personal statement and official transcripts).

Applicants must have completed a four-year baccalaureate degree from an accredited institution and must have a combined cumulative grade point average (GPA) of at least 2.8. Students with a lower GPA may petition for acceptance by submitting a letter of explanation with the application form. Applicants whose undergraduate degree is from a school outside of the United States must submit an official degree credential evaluation from a member of the National Association of Credential Evaluation Services (NACES) - http://www.naces.org/members.htm. Applicants may also be required to submit proof of English language proficiency, as described here under "Six ways to demonstrate English language proficiency": http://www.newpaltz.edu/graduate/students/international/.

Applications are reviewed within two to three weeks after all materials have been received and the application fee has been paid.
Course of Study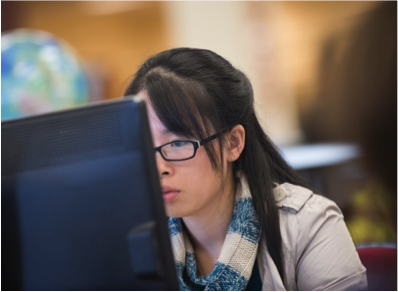 The Post-BA program includes a minimum of 9 undergraduate-level courses (30 credits) covering the topics required by most graduate programs in speech-language pathology, namely, the acoustic, anatomic and physiologic, linguistic, and psycholinguistic bases of communication; and the etiology, prevention, diagnosis, and treatment of communication disorders. Students may also obtain the required 25 hours of directed clinical observations, which are presented as part of the online course.
Transfer credit for courses that are determined to be equivalent to the New Paltz courses listed below will be accepted.


SAMPLE Course Sequence (subject to change)

#
Title
Possible Semester

Credits
CMD310
Anatomy & Physiology of Speech & Swallowing
Summer
4
CMD312
Introduction to Communication Disorders
Summer
3
CMD417
Audiology
Summer
3
CMD302
Phonetics
Fall
4
CMD306
Language Development
Fall
3
CMD204
World of Sound (optional)
Fall
4
CMD401
Observations & Clinical Methods
Spring
3
CMD304
Speech & Hearing Science
Spring
4
CMD415
Child Language Disorders
Spring
3
CMD409
Introduction to Aural Rehabilitation
Winter
3
Recommended Courses
The following college-level courses are recommended for students preparing for graduate study in communication disorders, as they are needed for professional licensure and certification. With the exception of CMD204, these recommended courses are not offered as part of the Post-BA program.
For professional certification:
Statistics course
Biological science course
Physics or chemistry course (CMD204 will fulfill this requirement)
Sign language
Two social or behavioral science courses
For working in the public school system:
Sociological and philosophical foundations of education course
Child psychology and development course
If you have questions, contact Nina JeckerByrne, Program Coordinator, at jeckerbn@newpaltz.edu or (845) 257-2399.
A Message from the Program Academic Advisor
Dear Prospective Students,
We are excited to offer a complete package of prerequisite courses designed to prepare you for graduate study. Our online faculty are experts in their subjects and also serve as faculty in our undergraduate and graduate communication disorders programs. Most have been teaching online courses for many years. Each course is uniquely designed for the subject and allows for flexible schedules. Our program also offers advising to help guide you through all phases of the program including but not limited to registration, course plans, transcript evaluation, and guidance for applying to graduate school. We do not think there is a better program available.
-Dr. Stella Turk, Post-BA Program Advisor & Chair of the Communication Disorders Department