General Studies
The General Studies program is a flexible degree-completion program for individuals who have earned at least 60 college credits with a 2.5 GPA. The program can be completed through seated, hybrid or fully online coursework. Students must earn a grade of C- or better for courses to count toward the General Studies major.
Designed for those whose original path to graduation was interrupted or redirected, this interdisciplinary Bachelor of Arts (BA) program provides an opportunity to resume college while also maximizing previous academic experience and credits earned. By exploring a few areas of inquiry, General Studies students build on their existing knowledge and expand their understanding in subjects of special interest.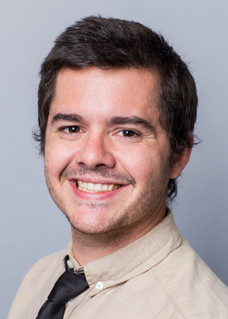 Dylan Hurley serves as the General Studies Program Advisor, working with students on advising and registration. Dylan also meets with non-matriculated and matriculated students interested in learning more about the program and declaring or switching their major.
Have a question about the General Studies Program?
Email: hurleyd@newpaltz
Phone: 845-257-3299