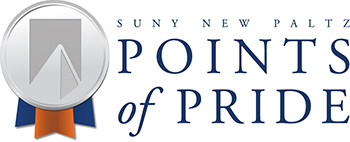 Sociology is the study of human social life. We are all greatly influenced by the people around us and by the society in which we live. We also impact society through our actions and beliefs. Thus, if we want to understand why people behave and think as they do, we need to systematically examine the social conditions under which people live. This is what sociologists do.
Understanding many of the issues that we face in the world today requires a sociological approach. Problems such as poverty, crime, social inequality, racism, gender discrimination and ecological degradation cannot be understood by looking at people only as individuals. We need to understand how these problems are perpetuated by the way in which society is organized. And of course, understanding the origins of these problems provides us with insight into how they can be solved.
If you are concerned about social problems and interested in contributing to their resolution, then sociology would be a good field of study for you. A sociology degree prepares students for a number of specific careers, while providing a perspective that is valuable throughout life. Our educational programs provide students with a broad view of the social world that enables them to evaluate the results of social scientific studies, compare and contrast different theories and research methods utilized to explain social and institutions, and identify the changing forms of social inequality and their implications for social divisions that exist locally, nationally, and globally. The department offers a rich and diverse range of courses and utilizes various pedagogical techniques to help develop critical thinking skills in a democratic society. The curriculum enables students to engage in discipline-relevant experiences outside of their normal coursework, allow them to apply their knowledge, engage with faculty and peers, and work towards justice and change.
The Department of Sociology at SUNY New Paltz offers three program options. Students who want exposure to a wide array of sociological topics can major in the basic Sociology Program. This includes a set of core course requirements as well as a broad array of elective topics. Students can also choose to concentrate in Human Services, a program that will prepare students to work directly with people in need of support. A third option is the Criminology Concentration, a program designed for students with a focused interest in the issues of crime and justice.
How to Contact the Department:
Sociology Department
Jacobson Faculty Tower 516
SUNY-New Paltz
New Paltz, New York 12561
phone: (845) 257-3505
fax: (845) 257-2970
Sunita Bose, Chair
E-mail Margaret Betaudier, Department Secretary