Activities
CLUBS
French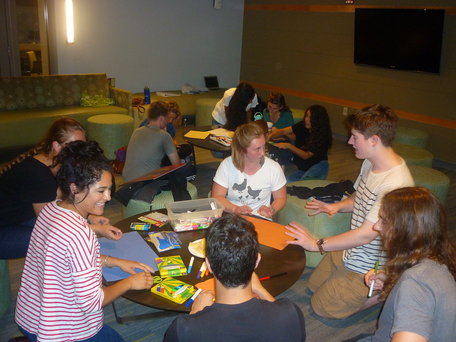 Spanish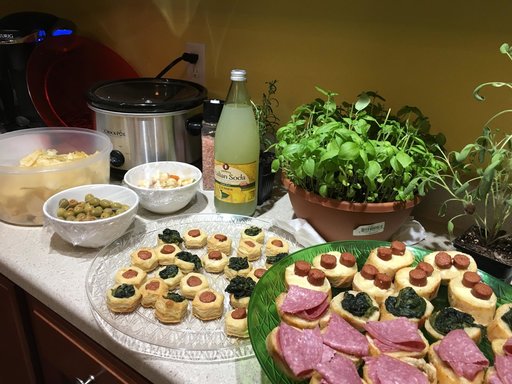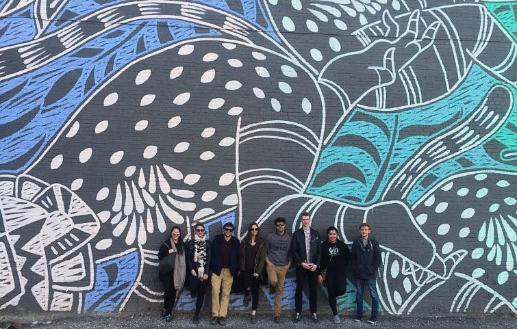 German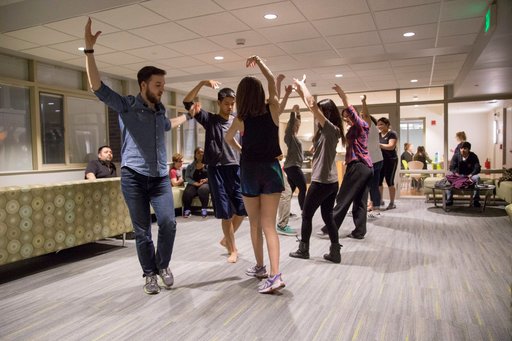 Italian
CONVERSATION TABLES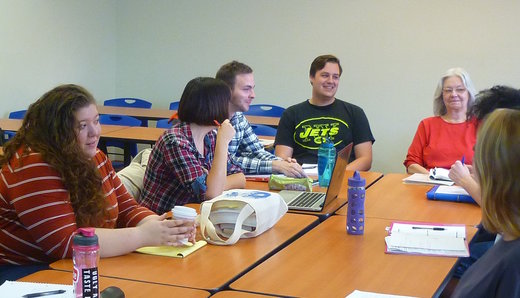 French
Wednesdays 3:30-4:30 p.m. in Element 93 café (Wooster Hall)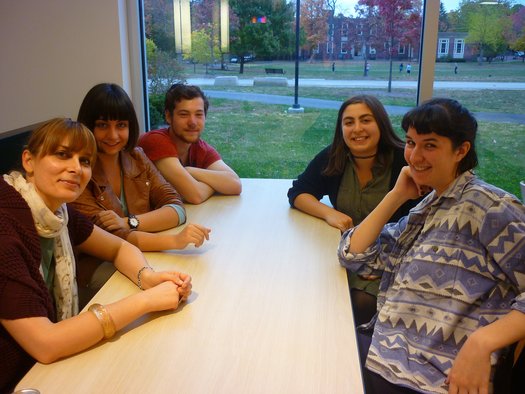 Spanish
Wednesday 4:00-5:00p.m. in the Wooster Hall 2nd floor lounge.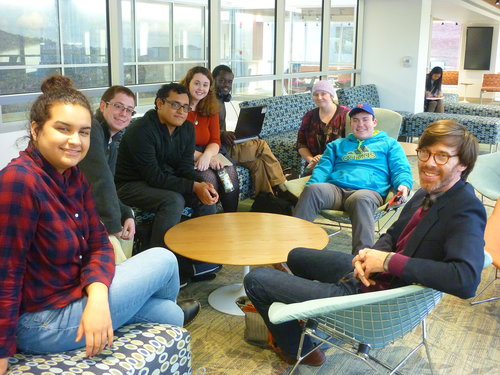 Chinese
Wednesday 2:00-3:00 in JFT Concourse Lounge
German
Thursdays 5:00-6:00 p.m. in Element 93 Café (Wooster Hall) except third Thursday of the month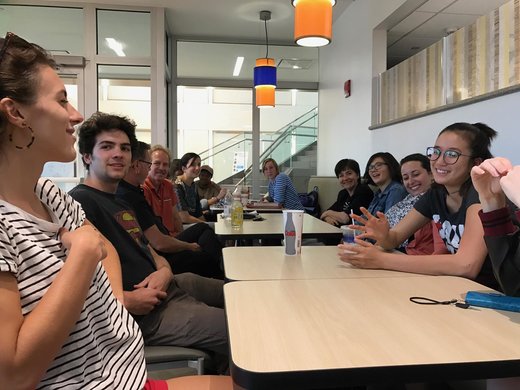 Italian
Tuesday 12:30-13:30 p.m. in Element 93 café (Wooster Hall)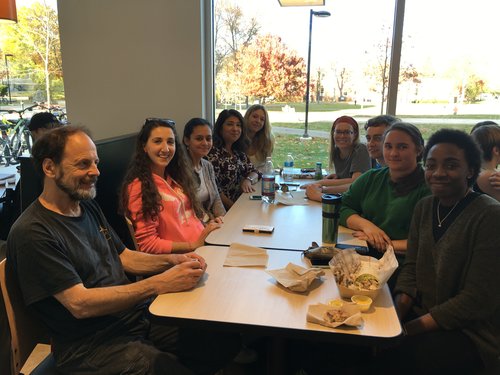 Japanese
Mondays 3:30-4:30p.m. in Wooster Hall, Second Floor Lounge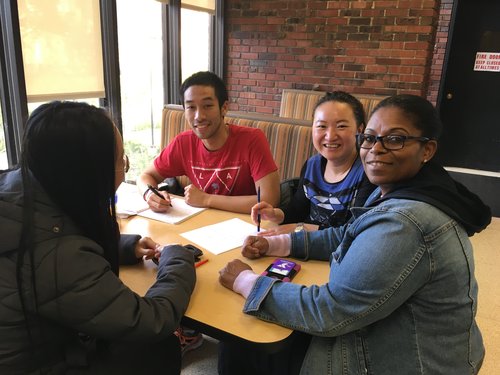 LIVING & LEARNING COMMUNITIES
What is it?
Living and Learning Communities provide a format for students to immerse themselves in the culture and language they are focusing on in their academic career. Native English speakers live with students from Latin America, Asia and Europe in a welcoming environment and have numerous opportunities to participate in social and intellectual events on campus and beyond.
SUNY New Paltz has two language-based LLCs, the East-West Living & Learning Community (EWLLC)—located at Crispell Hall—and the Romance Language Living & Learning Community (RLLLC)—located at Crispell. Members live in a suite arrangement. Currently, the languages represented include Portuguese, Spanish, French, Italian, Japanese and Chinese.
Why join?
Some students join in order to prepare for studying abroad, while others are interested to join upon their return as a way to maintain their language skills and remain close to their target culture. Others join in order to have an experience similar to studying abroad, but without leaving SUNY New Paltz.
The Living & Learning Communities plan events throughout the year, including bus trips to places in the Hudson Valley and NYC to participate in festivals, visit historic sites, or even sing karaoke! Other events include research presentations by faculty members, student conferences and film screenings. Many community members are affiliated with on-campus clubs such as the International Student Union (ISU), which promotes cross-fertilization amongst various student bodies. Be a part of the fun and learning!