Events
EOP Alumni Reunion Event 2016: 1-4 p.m. Saturday, Oct. 15
The EOP Alumni event will feature DJ J. Smooth and a dance floor to enjoy! This event is free and hors' duvors and light refreshments will be served. EOP Alumni from all class years are invited. A play area will be set up for young children and families are encouraged to attend.
This year we will be presenting the "EOP Alumni Recognition Award" to Harry Bonsu '90 and Cheyenne Vancooten '07 for their continuous support and contribution to our program. Please register and join us as we reunite as a family and honor our brother and sister.
"Once EOP, Always EOP....EOP Pride !"
---
EOP Alumni Reunion Event 2015 Saturday Oct. 3:
---
Chi Alpha Epsilon (XAE) EOP Honor Society Induction Ceremony
The Educational Opportunity Program at SUNY New Paltz cordially invites you to attend the 14th Annual Chi Alpha Epsilon Honor Society Induction Ceremony for Opportunity Program Students.
Please join us on: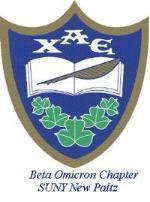 Date: May 5, 2016
Time: 2 p.m.
Location: SU MPR
~ Refreshments will be served ~