RESOURCES
Student Engagement & Leadership: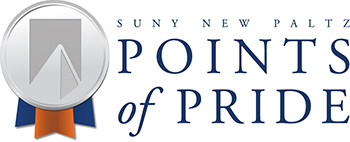 Career Networking Opportunities
for EOP Alumni and Current Students

The Educational Opportunity Program encourages current EOP students to join an online network designed for making career connections with members who work in the field/s they are interested in joining. The network allows members to self identify with the Colleges and Universities they attend or have attended. This provides a venue for EOP students to connect with EOP New Paltz Alums about career advise, internships, and even employment. This will also allow students to maintain contact with their fellow classmates when they graduate. EOP students should indicate in their profile that they would like to be contacted for these opportunities. EOP advisors can help students locate specific Alums whom they should connect with for career enhancement purposes.
EOP Alumni are encouraged to join both the EOP Alumni/Student Network and the EOP Alumni Group. The EOP Alumni/Student Network gives our Alums a chance to give back to the program in a career mentoring capacity. The EOP Alumni Group has been created on this networking site for our Alums to remain connected and to share career opportunities and references with each other. The Alums are recognizable by an EOP Alumni from New Paltz logo in their profile. The setup is easy and contains security features in terms of who members wish to be connected with and what types of information they share. This is a professional site and should be treated as such. Please click on the corresponding logo above to request membership in a group.