Chemistry
New Paltz chemistry students emerge from their studies with excellent employment potential in industry, teaching, research, government and other fields. Students have access to a variety of state-of-the-art instruments used in laboratory instruction and research projects, led by exceptional faculty with expertise in many areas of chemistry including environmental, nanoscience, and biochemistry. Our graduates have gone on to pursue Ph.D.'s in chemistry, attend medical school, and work in various teaching and hands-on laboratory positions. The chemistry major at New Paltz offers three tracks: chemistry, American Chemical Society-certified chemistry, and chemistry with an emphasis in biochemistry.
Chemistry Rocks! at Family Mole Night 2017
The Chemistry Department at SUNY New Paltz continued its National Chemistry Week tradition of inviting children and families from around the community for some hands-on work in campus laboratories. Read More...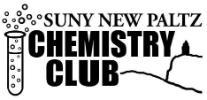 All Majors Welcome!
Questions? Email npchemistryclub@gmail.com, or find us on Facebook at "Chemistry Club (SUNY New Paltz)"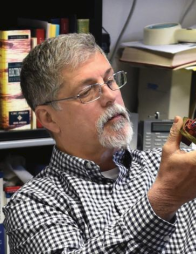 Alumni Profiles: Jack Goho '77, '81g
Chemistry, aircraft failure analysis, Gideon Analytical Labs, Highland, NY
"I had no idea I was going to be doing this sort of thing...for me, it was all a matter of following the threads that connected along my career."