Summer Session 2022
Registration for Summer 2022 will open in April 2022
SUNY New Paltz offers over 200+ courses during the summer. Everything from courses that satisfy electives, major requirements, general education requirements, and personal interest.
Please review the Summer Session web pages for important information about academic policies, registration policies, and resources for students taking a course in the summer.
We're here to help. Send questions to recreg@newpaltz.edu or give us a call at 845-257-3100.
Advising
Undergraduate Students
Matriculated undergraduate students who would like to discuss requirements for their major should contact their major advisor or their academic department for advising assistance. Undeclared students should contact the Office of Academic Advising. The Office of Academic Advising is located in Wooster Hall, Room 106, and can be reached by calling 845-257-3015.
Non-matriculated undergraduate students who will be taking courses and transfering them back to their home institution should discuss their plans with their home institition advisor. High school students may, with the recommendation of their guidance counselor, register for courses appropriate to their abilities. Non-matriculated students should review the steps needed to become a non-matriculated student and register for courses.
Graduate Students
Matriculated graduate students are encouraged, to speak with their advisor when deciding which courses to take during the summer.
Non-matriculated graduate students
should
review the steps
needed to become a non-matriculated student and register for courses.
Why take a Summer course?
The Children's Center is a non-profit organization that provides parents with an opportunity to attend classes and to meet their children's needs. Parents with children between the ages of two and five are eligible to apply. Children of students are given priority, and children of faculty, staff, and community members will be accommodated as space becomes available. Located in the Senator Charles Cook Children's Center (CCCC), the Center is open when the College is in session for Fall and Spring semesters. It is open for limited days and hours during summer sessions based on enrollment. For information or to schedule an appointment, please call 845-257-2910.
New Paltz ID cards are issued to new students at the Campus Card & Conference Services office in Student Union 64. ID cards are required identification to check out books from the library and at other times when verification of student status is required. There is a one time $20 charge for new ID cards and a $10 charge for replacement cards. Recreational use of the gym requires an ID card.
You must submit a Summer Residence Hall License between April 12th and May 7th. STUDENTS WHO DO NOT SUBMIT A LICENSE BY 5PM ON MAY 7th WILL NOT BE GUARANTEED HOUSING.
To read the rest summer housing information and download the License, please click the following link on or after April 12th: Res. Life Summer Housing page
If you have questions regarding on-campus housing, please contact the Office of Residence Life from 9 a.m.-5 p.m., Monday through Friday, at 845-257-4444. You may visit or write us at:
The Office of Residence Life
Capen Hall
1000 Hawk Drive
State University of New York at New Paltz
New Paltz, NY 12561-2444
All summer residents MUST have a meal plan. Questions regarding food service should be addressed to Campus Auxiliary Services by calling 845-257-3034.
Meal Plan – 19 meals per week: $177.95 per week
Meal Plan – 15* meals per week: $149.75 per week
(*15 meals per week are Monday-Friday, no weekends.)
In compliance with the Americans with Disabilities Act and Section 504 of the Rehabilitation Act, SUNY New Paltz provides reasonable accommodations to any student with a disability. Students are asked to contact the Disability Resource Center (DRC) to request accommodations that they may need for their courses. The DRC can be reached at 845-257-3020 or DRC@newpaltz.edu.
The Office of Veteran and Military Services is located in the Student Union Building's Commuter Lounge, room 100 South. We are staffed with a full-time Director, Program Aide, and VA Work Study Students. Our purpose is to provide assistance to all U.S. Service members, veterans, and dependents (spouse and/or child) from application to graduation. Our services include, but are not limited to; assisting with all benefits covered under the various GI Bill® programs, military tuition assistance (TA), scholarships, general questions regarding Department of Veteran Affairs' issues, and free parking permits for military and veteran students. All current and prospective student veterans, service members, and their dependents are encouraged to take advantage of our services. If you have questions or want to learn more about how our office can help, please call 845-257-3120 or 845 257-3124, or visit the Office of Veteran and Military Services website.
GI Bill® is a registered trademark of the U.S. Department of Veterans Affairs (VA). More information about education benefits offered by VA is available at the official U.S. government Web site at http://www.benefits.va.gov/gibill
Contact Us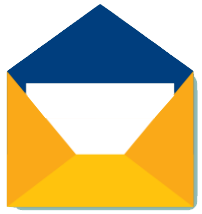 Email: summer@newpaltz.edu
Call: 845-257-3299
Fax: 845-257-3284

Graduate & Extended Learning, Old Main Building, Room 127
Summer Hours: Monday-Friday, 8 a.m.-4 p.m.

Due to changes in the college's operations for the Spring 2021 sememster, our office hours may be subject to change for Summer 2021.