\\

The Presidency of Donald P. Christian

\\
Leading SUNY New Paltz Forward, 2010-2022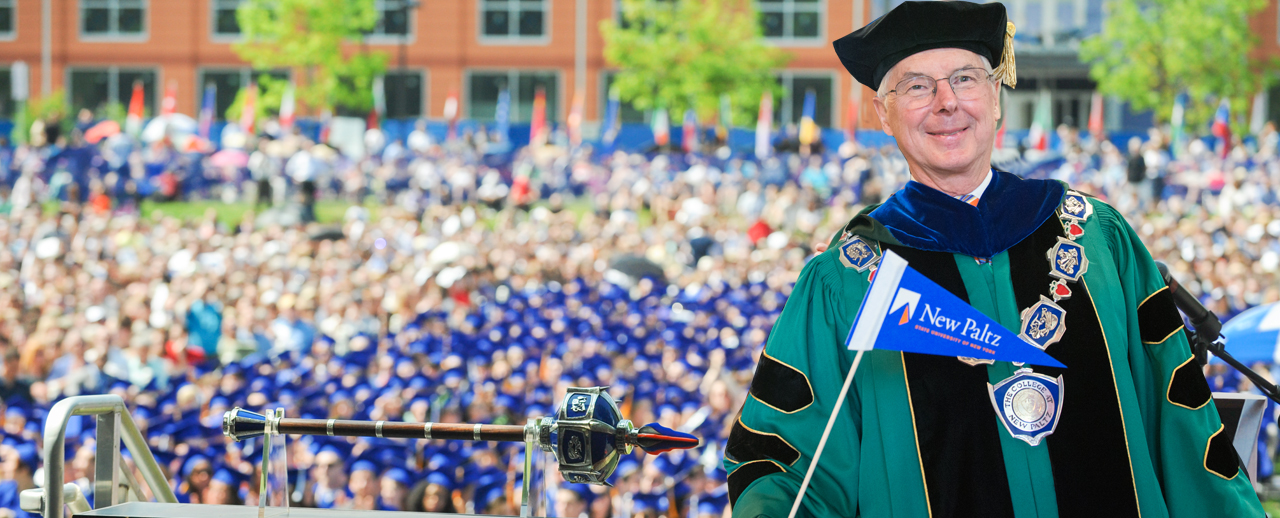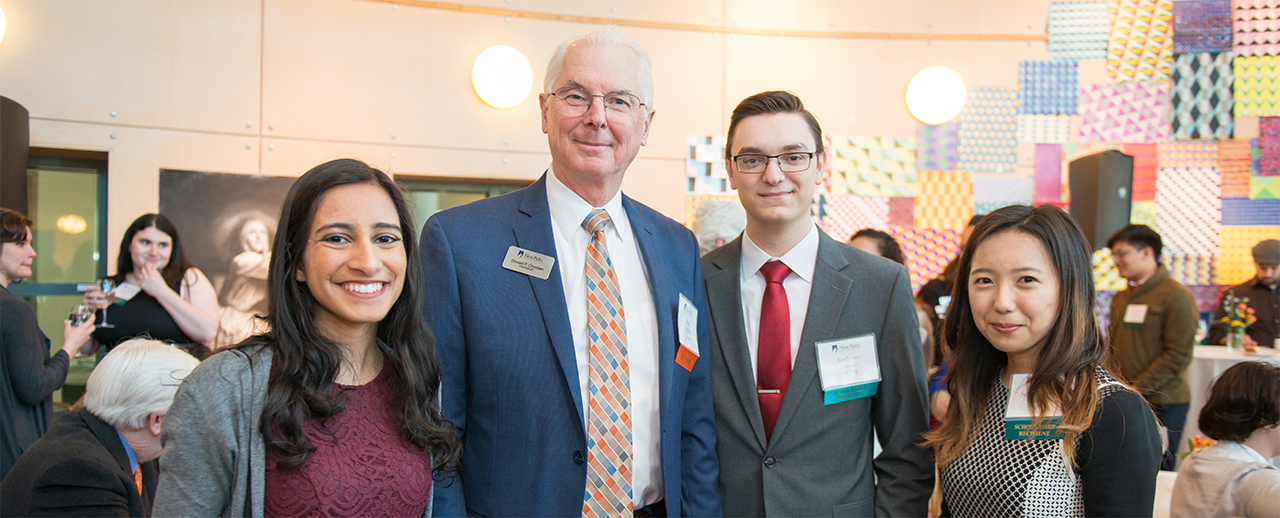 Christian's 12-year presidency is marked by many accomplishments. Through his leadership, the College's reputation as a top-tier public institution has grown both statewide and nationally. The College competes successfully for strong students with excellent public and private colleges and universities across the Northeast. The College has been recognized for high retention and graduation of students from historically underrepresented groups as well as first-generation and low-income students, with rates well above state and national averages for both public and private institutions. Additionally, the College continues to rank in the top 3% of colleges and universities in an index of impact on upward socioeconomic mobility of our graduates, is nationally recognized for its support of veteran and military-affiliated students, and was recently named among the 50 most affordable colleges and universities in the U.S.
"It has been an honor and a privilege to serve as President of SUNY New Paltz and to have had such a long and rewarding tenure in this role. I am pleased and proud of the collective accomplishments of this community during the last 11 years and look forward to what we can achieve in the coming year. Amid budget challenges and more recently a worldwide pandemic that tested all our abilities and stamina, this community and each individual student and employee, has persevered and excelled through it all. The quintessential SUNY New Paltz community spirit I have come to respect and cherish has been especially apparent this past year. I wish for my successor the same warmth and acceptance that I received from faculty, staff, students, alumni, and supporters of this top-tier public university."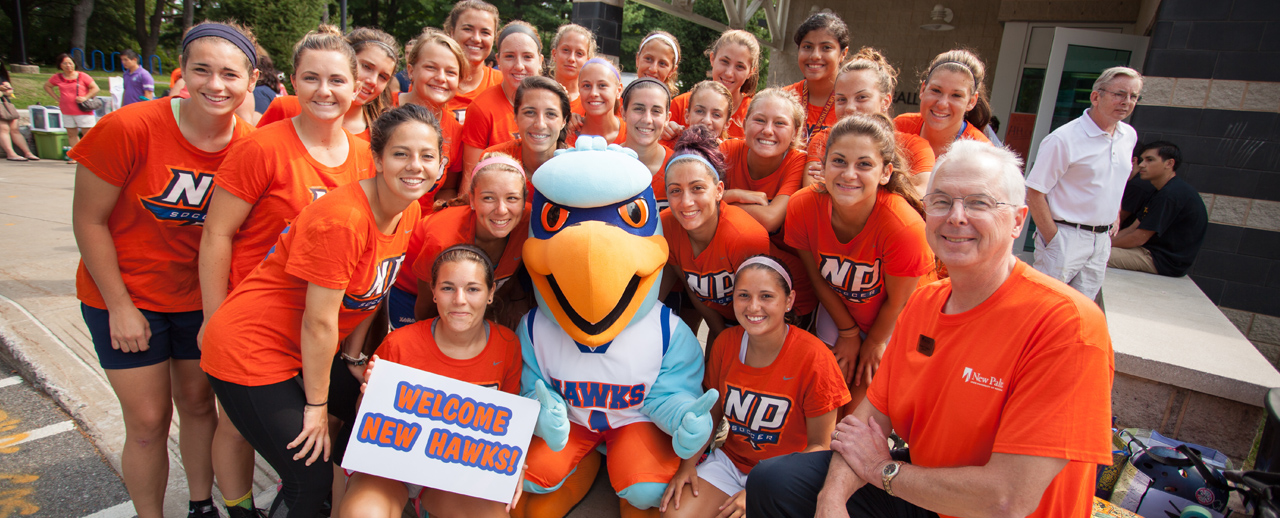 Christian has been a strong advocate for the value of a liberal education tailored to 21st century needs, for study abroad and student research experiences, and for the great breadth of disciplines and majors at New Paltz. Christian has supported the rapid growth of STEM enrollments and the development of 3D printing at the College. He has worked to expand and strengthen programs and opportunities for students from underrepresented groups, and to increase the College's focus on equity, diversity, and inclusion.
He also took significant steps to plan for the future success of the College. Christian managed budget challenges through strategic decision making to sustain campus strengths and position the College for future growth; implemented a strategic planning and assessment process to measure the degree to which the College is achieving its mission and goals; and more recently, in collaboration with academic and administrative leadership, managed the campus during the COVID-19 pandemic.
"Over many years of working with President Christian, I have observed first-hand his extraordinary dedication to SUNY New Paltz and its students, faculty and staff. He always ensures the needs of this community foremost, and takes time to listen to diverse perspectives before making difficult decisions, as he did consistently in helping the College adroitly navigate the COVID-19 pandemic. President Christian's leadership over more than a decade has also helped forge many new partnerships with community organizations and businesses, which have expanded and solidified SUNY New Paltz's vital role as an engine of the Hudson Valley economy. It's been a great pleasure to work with him and his leadership team, and I wish him all the best in his well-deserved retirement."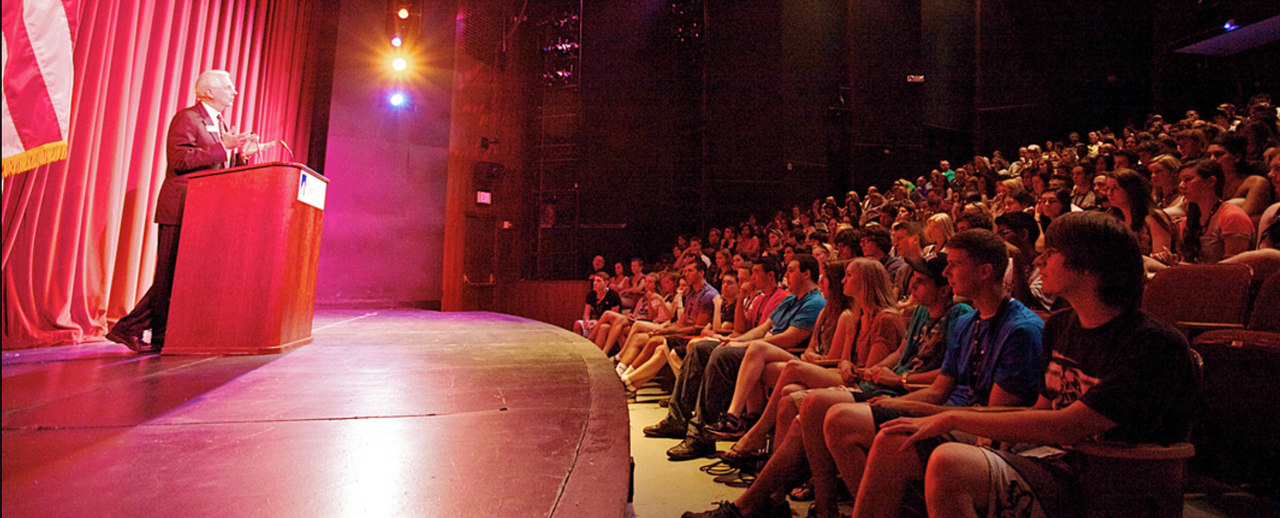 During his tenure, Christian has been actively engaged in the Hudson Valley. He is a member of the board of directors of the Mohonk Preserve, the Advisory Council of Historic Huguenot Street, and the President's Trust of the Association of American Colleges and Universities, and he has also been a consultant with Mohonk Consultations. Christian previously served on the boards of Hudson Valley Pattern for Progress (2013-2018) and Central Hudson Gas and Electric (2014-2019). He was appointed by Lieutenant Governor Kathy Hochul in 2016 to serve on the Mid-Hudson Regional Economic Development Council, and was named chair of the Council in 2018. He is a proud recipient of the Eleanor Roosevelt Val Kill Medal (2016), recognizing his and the College's contributions to education and the Hudson Valley.
Officials from the Village, the Town and the College built a collaborative approach during President Christian's tenure to ensure that all members – year-round village residents, students residing on and off campus, and others who live and work in New Paltz – work together to ensure the safety and well-being of our community. This included working collectively to provide crisis management of Hurricane Irene, the mumps outbreak on campus, the village and town water contamination, and more recently the COVID-19 pandemic.
Prior to his arrival at New Paltz, Christian was dean of the College of Arts and Sciences and a professor of biology at the University of Wisconsin-Eau Claire (2004-2009); associate dean for the Biological Sciences and professor at the University of Montana (1997-2004); and professor of biology at the University of Minnesota-Duluth (1978-1997), including terms as department chair and director of graduate studies. After completing his Ph.D. at Michigan State University in 1977, he worked there for one year as an instructor in the Department of Zoology and curator of mammals at the university's museum.
Christian is the recipient of numerous research grants and contracts, and has published widely on problems in ecology, population biology, and physiological ecology. He received the Outstanding Academic Administrator Award from the University of Montana in 2000; and the Service to Chapter Award from the Minnesota Chapter of the Wildlife Society in 1995.
Gifts in Honor of President & Mrs. Christian
have been made by the following donors, as of July 31, 2022
---
Rick J. Alfandre '80
Dr. Jacqueline Andrews
Donald W. Bartsch '66
Natalie Bassen-Soto '60 and Ivan Soto
Dr. Somsak Bhitiyakul and Preawphan Bhitiyakul
Judith Bishop '82 and Philip Bishop
Leonard A. Boccia '89 and Claudia Boccia
Chris L. Brown '85
Regina M. Calcaterra, Esq. '88
Edward A. Carroll '85 '22 HON and Gina O'Brien-Carroll '86
Robin Cohen-La Valle '77 '82g and Russ La Valle '69
Alice W. Cross
Jane Cuozzo '62 and James Cuozzo
Brent J. Cutler '79 and Helaine Atlas-Cutler
Jason E. Dahl '90
Joseph Davidson '90 and Erin Davidson
Juan E. Dejesus '01
Massiel Delmonte '00
Michele Di Palo-Williams '77 and Graeme Williams
Michael P. Diliberto '88 and Michelle Diliberto
Jacqueline DiStefano
Candice Dixon '73
Dr. Heriberto Dixon
Fitzarnaz V. Drummond '06
Alan Dunefsky '69 '91g and Francoise Dunefsky
L. David Eaton and Linda Eaton
Marti Ellermann
Barbara (Bobbi) Esmark '84 and Bruce Esmark
Mary Fakler '91 '94g and Helmut Fakler
George Fischer and Camille Fischer
Marilyn Gayle '89
Joan Gerstein '69
Jo Ann Golden '69 and Lawrence Golden
Glenn R. Goldstein '77
David Graham and Pearlene Graham
Dr. S. Neyooxet Greymorning '73
Everton H. Henriques '78 '83g '22 HON and Jeannie Irvine '78
Marna P. Hirshhorn '73
Glenn D. Hoagland '82
Robert Hoffmann '93 and Mrs. Barbara Hoffmann '86
Onika T. Jervis '93 '05g
June E. Polatsek
Delores Jones '90
Mickey Jamal and Violet (Kay) Jamal
M.D. Kennedy-Shane '89
Jeffrey G. Korn, Esq. '79 and Alyssa Korn
Danielle Korwin '73 and Anthony Diguiseppe
Myra R. Kressner '76
Mark Lapping '67 and Joyce Lapping '68
Daniel Leader
Paul C. Llewellyn '91
John March '83 and Jane March '88
Erica L. Marks and Dan George
Valerie J. McAllister
John McCormick '72 and Mrs. Catherine McCormick '72
Dennis J. McShane '77
Felix Muzza '75
Frederick Osborn and Anne Osborn
Vals Osborne and Jose Moreno-Lacalle
James H. Ottaway Jr. '18 HON and Mary Ottaway '70g
Renee Padmore-Baccus '91 and Dion Baccus '92
Keisha A. Parker '00
James F. Passikoff
Ita M. Rahilly and Louis W. Fish
Selma Richardson-Parson '76
Geraldine P. Schechter
Barbara Scherr
Susan Sommer Schweitzman
Marjorie N. Shelley
Jessica Sillins and Rebeca Quintanilla
Raymond D. Smith Jr.
Dr. Patricia A. Sullivan
Arthur O. Sulzberger Jr. '06 HON
Mathew Swerdloff '95g '01cas and Elise Gold '79 '92g
Jennifer Thayer
Puja Thomson
Robert Thorn '66 '70g and Jane Thorn '68
Anthony Tohill '64
Dr. Cheryl B. Torsney
Dr. Giancarlo Traverso
David Treco '82 and Lisa Treco '82
Paul Tucci
Valerie M. Turco '05 '10g
Jefford B. Vahlbusch
Dr. William W. Vasse and Sarah J. Vasse
Phillip L. Velez '91
David Walton '06 and Sara Marchese Walton '10
Tamah Wiegand and Warren Wiegand
Richard Winters '08 and Alexandra Winters '09
Shelly Wright and Lee Wright '06
Dr. Sarah M. Wyman
Etsuko Yokoyama '02
Give now in honor of President & Mrs. Christian