Opioid Emergency Kits
NARCAN nasal spray (Naloxone) is a prescription medicine used for the treatment of a known or suspected opioid overdose emergency with signs of breathing problems and severe sleepiness or not being able to respond. For more information visit narcan.com.
---
Following current trends of the increase of opioid overdoses in Ulster County, research showing the use of NARCAN decreasing overdose deaths, and local communities proactively adding NARCAN kits to indoor and outdoor locations, SUNY New Paltz will have emergency NARCAN stations placed strategically on-campus. Through the Department of Health, this initiative will be free of cost to SUNY New Paltz.

This is a collaboration between the following campus departments and community organizations: Emergency Management and Campus Safety Monitor, Environmental Health and Safety, Student Affairs, Student Health Center, University Police Department and the New Paltz Opioid Overdose Prevention & Response Team.
---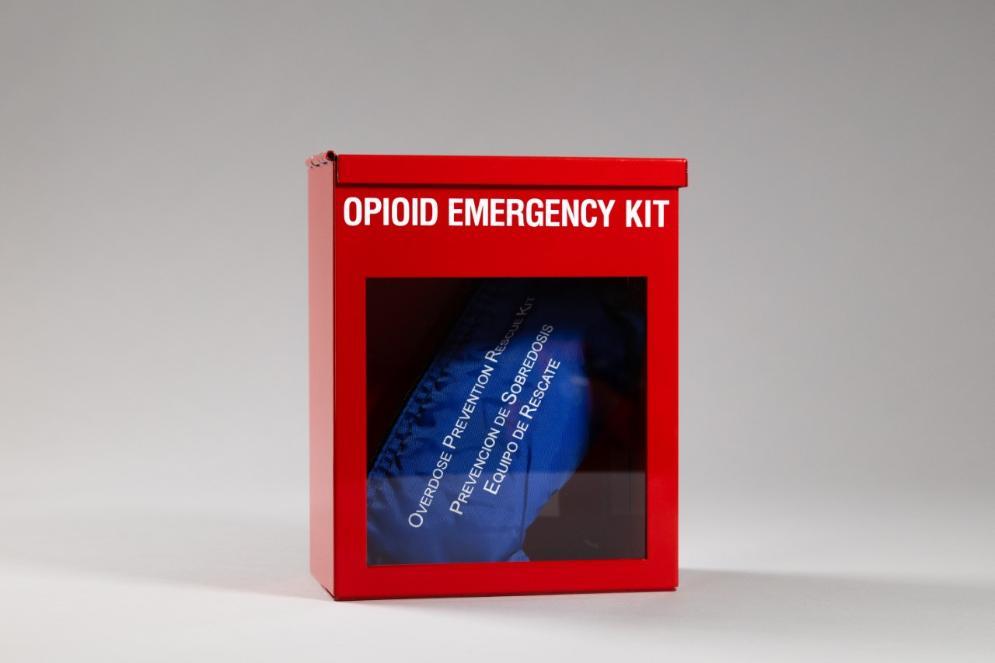 ---
During this pilot program, NARCAN kits will be placed in over 20 locations throughout the SUNY New Paltz campus. The initiative is likely to expand.
---
* You are protected under the Good Samaritan Law/Medical Amnesty Policy:
Allows people to call 911 without fear of arrest if they are having a drug or alcohol overdose that requires emergency medical care or if they witness someone overdosing.
* Legislation (S.3448A/A.4485B)
– Requires all public colleges in New York to have a supply of lifesaving opioid antagonist medications in the housing units.