Alumna's new book further explores story of heartache and triumph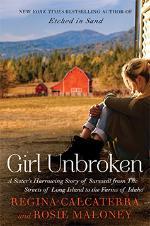 In the sequel to her New York Times bestseller "Etched in Sand," Regina Calcaterra '88 (Political Science) pairs with her youngest sister Rosie Maloney to tell Rosie's harrowing, yet ultimately triumphant, story of childhood abuse and survival. Filled with wisdom and grace, Rosie's memoir titled "Girl Unbroken" continues the captivating story begun in "Etched in Sand"— a shocking yet deeply moving tribute to family and unconquerable courage.
Calcaterra has participated in numerous College events, most recently as the 2016 Commencement Speaker. She previously returned to campus as the Distinguished Speaker and as a panelist for the College's first Women's Leadership Summit, both in 2015. She joined the SUNY New Paltz Foundation Board in January 2016 and serves as second vice-chair.
"We were five kids with five different fathers— one jailed and then dead, two missing, and two unknown. Our mother, Cookie, was more gone than there, more drunk than sober, more mentally ill than mentally well."
— excerpt from "Girl Unbroken" by Regina Calcaterra '88 and Rosie Maloney
SUNY New Paltz 40 Under Forty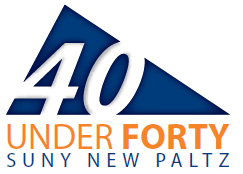 The College received 153 nominations for the first 40 Under Forty event, scheduled for June 9, 2017 at Novella's in New Paltz. A committee made up of representatives from the College's senior administration, alumni leadership, faculty and staff determined the top 40 candidates who, with passion and dedication, are leaders in their professions, create positive change in their communities, or re-imagine their worlds in an inspiring way. For more information about the honorees and the upcoming event, visit newpaltz.edu/alumni/40underforty.
The Institute for Disaster Mental Health names new director
The Institute for Disaster Mental Health (IDMH) at SUNY New Paltz has announced the appointment of Amy Nitza as its new director, following the retirement of the Institute's founding director, Dr. James Halpern.
Nitza holds a Ph.D. in counseling psychology from Indiana University, an M.S. in mental health counseling from Purdue University and a B.A. in psychology from Purdue University. She brings an extensive track record of work in preparing counselors and therapists for professional practice, having served as the director of the Counselor Education Program at Indiana University-Purdue University Fort Wayne from 2011- 2015.
"I'm fortunate to come to an institute that is already an established resource in the region, and I hope to continue building on the strong work and partnerships forged by Dr. Halpern and the IDMH staff to expand it nationally and internationally," Nitza said.
Future Summit welcomes visionaries to the College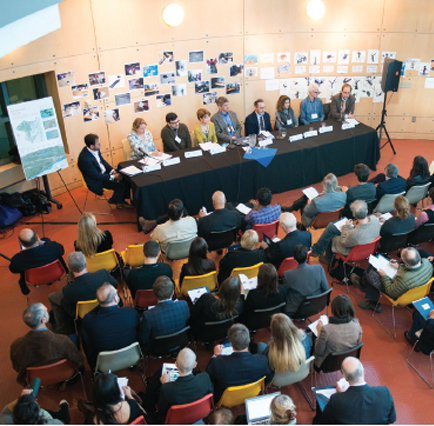 More than 150 regional entrepreneurs, educators, business leaders, alumni and artists joined SUNY New Paltz faculty and staff at the first-ever Hudson Valley Future Summit, a daylong celebration of new ideas and inventive projects on Nov. 16, 2016.
The Future Summit provided campus visitors from around the Hudson Valley with a one-of-a-kind opportunity to look back at the region's rapid emergence as a magnet for innovation and enterprise, and look ahead to the discovery of collaborative opportunities that the College, through events like this, aims to catalyze.
"The Hudson Valley isn't the middle of nowhere anymore. It's the center of everything," said keynote speaker Seth Godin, bestselling author, internationally renowned expert on marketing and leadership, and a Hudson Valley resident.
Godin's remarks and the Future Summit's events explored the shift in the global economy from a basis in industry to a basis in connectivity. This concept allows communities, like the Hudson Valley, to build durable partnerships across education, industry, technology, agriculture and service organizations.