Lifetime Learning Institute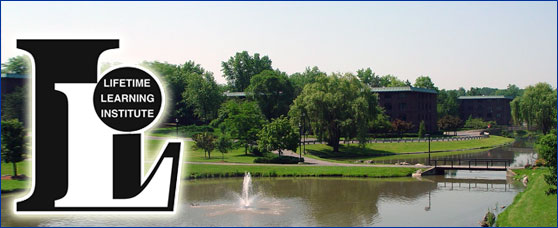 Welcome to the Lifetime Learning Institute of the State University of New York at New Paltz
We offer stimulating and fun, non-credit, non-competitive courses for adults 55 years and older. Our courses are offered each fall and spring semester in four or eight-week formats. Classes are given in person or via Zoom. Typically, Wednesday courses are offered on the SUNY New Paltz campus, Thursday classes are via Zoom and Friday courses are offered in and around New Paltz.
In December we will announce the addition of a new Winter Session 2023. For current members, this just adds more value to your yearly membership. For new members, you can join for the spring, and it will include the winter and spring sessions.
Click on the CATALOG link to view our most recent offerings.
Click on the HOW TO JOIN link to register and join.
Get on the Mailing List
If you're not sure, but just want to get on the emailing list to receive notification that the catalog is online, call us at 845-257-2892 and leave a message, or drop us a line at lifetime@hawkmail.newpaltz.edu. We no longer mail hard copy catalogs.
Please be advised that LLI does not maintain a physical office space. We look forward to meeting you!