Study Abroad - Soleil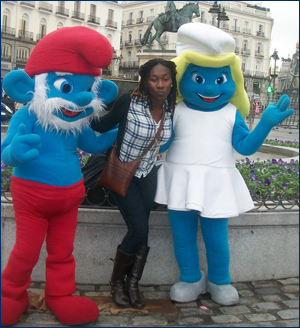 1. WHAT'S IT LIKE TO LIVE AND STUDY IN ABROAD ?
Living and studying abroad has been a very fascinating experience. I have meet interesting people both on and off campus. In Morocco, English is considered a third language, and therefore isn't used very often. Despite the language barrier, a smile is universal. The culture of Morocco is quit unique and abundant throughout the country. Their traditions, customs, and values are different from my own. I enjoy learning about their culture, and experiencing their world.
2. WHAT ARE THE CLASSES LIKE?
Al Akhawayn University (AAU) is an American based institution. All classroom instruction is done in English, and many of my professors are native speakers of the English language. Classroom sizes are generally small with about 15-20 students. The classrooms are modernly equipped with white boards, computers, and projectors.
3. WHAT IS IT LIKE GETTING TO KNOW NEW PEOPLE FROM A DIFFERENT CULTURE?
I thought getting to know people from another culture would be difficult due to cultural differences, and language barriers. After getting to know a lot of the students at AAI, I learned that we are all the same in regards to being college students. Many of us have many things in common, and enjoy the same activities. My roommate is a Moroccan female. We often share thoughts about our cultures, and talk about what life is like for us back home.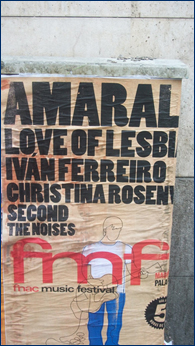 4. WHAT ELSE WAS ENJOYABLE ABOUT YOUR EXPERIENCE (ex. Did you work or go on any special trips)?
I think traveling has been the most enjoyable aspect of my experiences while in Morocco. I enjoy going to villages, cities, and places along the coast. Morocco has many primitive villages that are still in need of development. I enjoyed traveling to these places the most because it gave me a sense of peace, and a better idea of what life is like according to social status. I also participated in community service organizations that were on campus. I volunteered in the village of Ifrane, distributing school bags and notebooks to underprivileged children. I volunteered at a community center in the village of Azrou, where I taught elementary students the English language. I was also employed in the writing center.
5. WHAT ABOUT FAMILY AND FRIENDS BACK HOME?
I kept in contact with family and friends back home through skype and email. I missed everyone, but I believe that traveling abroad is an experience of a lifetime.
6. SAYING GOODBYES AND RETURNING HOME?
When I leave morocco, I will miss my room mate, new friends, professors, and all of the other amazing people that I have encountered while abroad. I am looking forward to returning to my home university, and completing my senior year.
7. ANY ADVICE FOR OTHER STUDENTS?
My advice for other students who are interested in studying abroad is "go for it!", regardless of financial or academic limitations. Studying abroad is a life changing experience that every student should have as an option. Also, for students who are preparing to go abroad, I would advise them to volunteer as much as possible because it makes the experience more meaningful.