Study Abroad - Ja'Lisha
1. What's it like to live and study abroad?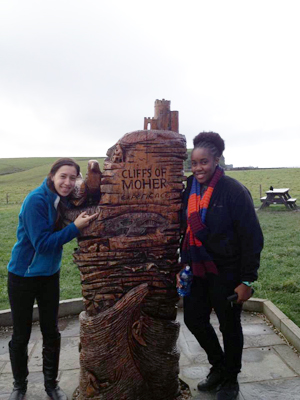 To live and study abroad is to learn a lot about who you are as a person in the context of the world, rather than merely the United States. I was forced to communicate and grow in a completely different culture and educational system, which challenged me both as a person and as a student in a positive way.
2. What are classes like?
I found my classes very interesting from the structure to the content. In the UK, students have one to two lectures a week, which is a bigger class setting, then one seminar, which is a smaller, more intimate setting. When it comes to workload, there are usually only one or two assessments/exams that count for the entire grade. Although, it is less physical work being handed in, it is important to stay on top of the work and to study regularly. I found this very difficult when writing my final assessments, because the pressure of my entire grade being based on one or two papers was very nerve racking.
3. What is it like getting to know new people from a different culture?
The people and friends that I met abroad are one of my favorite parts of my study abroad experience. I met people from all over the world by joining different campus groups and it was very beneficial to learn, not just about Welsh culture, but many different cultures worldwide.
4. What else was enjoyable about your experience?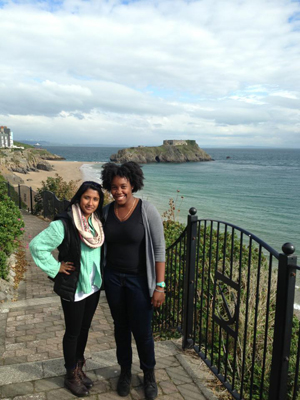 I was fortunate enough to play basketball for the Cardiff Ladies Basketball 1st team and start every game. We played home games as well as away games, and those were like little excursions all over Wales and England. I also traveled nearly every weekend, going to Ireland, Spain, Italy, England, and a weeklong trip to Germany.
5. What about family and friends back home?
There was a point in my trip, probably half way through, when I missed my family and friends a lot. It was a stage where I was missing the closeness of my relationships back home, whereas the relationships I had in Cardiff were still sort of on the artificial level. It only lasted a short time, but it was very nice when I returned home with a warm greeting from longtime friends and family.
6. Saying goodbyes and returning home?
The only word I can use to describe both these events is bittersweet. I was miserable when I had to leave Cardiff and say goodbyes, but I promised all of my friends "it's not goodbye, it's see you later" because I know I'll visit again. Returning home was great, at first. It died off quick when all of my friends were returning to Cardiff after the holidays and I realized I wouldn't be. It took me over a month to accept being back for good, but instead of being sad, I've decided to study abroad this summer in Brazil!
7. Any advice for other student?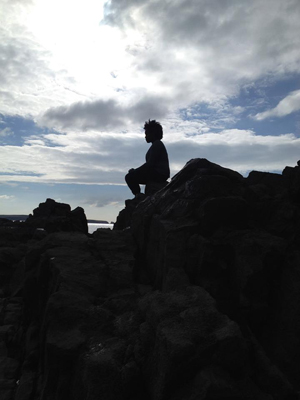 The only advice I can give students is to go and never regret it. If finances are a concern for you, I suggest going through an exchange program. SUNY New Paltz has plenty of partner universities, but as a SUNY student, you also have access to other SUNY schools that also have exchange programs. There are also plenty of scholarship options. I applied for the Benjamin A. Gilman International Scholarship, the SUNY New Paltz Global Scholar, and the EOP Travel Grant, receiving two out of the three. On top of that I worked two jobs over the summer, which was all used for my travels and extracurricular activities. I came home completely broke, but it was worth every cent!