Peer ALLI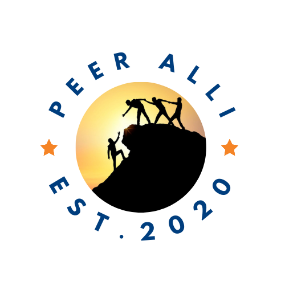 Mission
The A.L.L.I (Advocacy, Leadership, & Learning, Initiative) strives to provide EOP students with a solid network of academic and personal support as they navigate the challenges of Higher Education. This holistic support system is made up of student leaders who are trained with the personal and para-professional development of the student in mind. We encourage academic excellence and social engagement both within and outside of our community to promote individual growth and collective service. We are committed to helping our students develop the skills necessary to succeed throughout their college journey. 
About Us
A.L.L.I.s:
C = Communicate
We foster increased communication and involvement within the EOP program via Advisors and/or Professional Staff.
A = Advocate
We promote self-advocacy in our students academically and professionally by providing them with tools and guidance for interacting with professors, utilizing tutoring sessions productively, organizing responsibilities, applying study methods effectively, and prioritizing their mental and personal well being.
R = Respond
We respond to the immediate needs of our students personally and academically by initiating contact with various campus resources such as the Career Resource Center, Psychological Counseling Center, and the Center for Student Success (among others) while also ensuring that our students have access to various resources housed in our program.
E = Engage
We foster the continued development of critical thinking skills and a growth mindset by aiding students in the active processes of setting realistic goals and implementing various habits introduced in the EOP First-Year Seminar course (Key Issues in the Education of Underrepresented Students), ultimately reinforcing ways our students can actively engage in their education.
About the Job
Responsibilities for Fall ALLI's:
Monthly meetings with the Peer ALLI Program Advisors and assigned EOP Advisor.
Meetings with incoming transfer and first-year students.
Occasional participation in the EOP First Year Seminar course required of all first-year students (if schedule allows). Held Mondays and Thursdays, 11:00 a.m. to 12:15 p.m.
Attend and participate in at least one Open House/Accepted Students Day.
Attendance and participation at various First-Year Student Initiatives.
Precise documentation concerning hours worked.
Other duties assigned by the Peer ALLI Program Counselors.
About You
Qualifications:
Must be a full-time matriculated student at the State University of New York at New Paltz for the spring semester previous to the appointment period.
Cumulative grade point average of 2.75 or above, and maintain semester GPA of 2.5 or above.
Ability to work collaboratively.
Demonstrated leadership ability.
Must be enrolled full-time for the fall semester.
Good utilization of EOP services.
Ability to maintain a positive attitude.
Good communication skills. Good interpersonal skills.
Benefits:
Summer and Fall positions available (responsibilities in the summer are designed to aid with First Year Orientation)
Gain valuable experience in the following areas: counseling, communication, time management, organization
Gain hands-on experience working with a diverse student population!
Build your professional resume!