2015-2016 Academic Year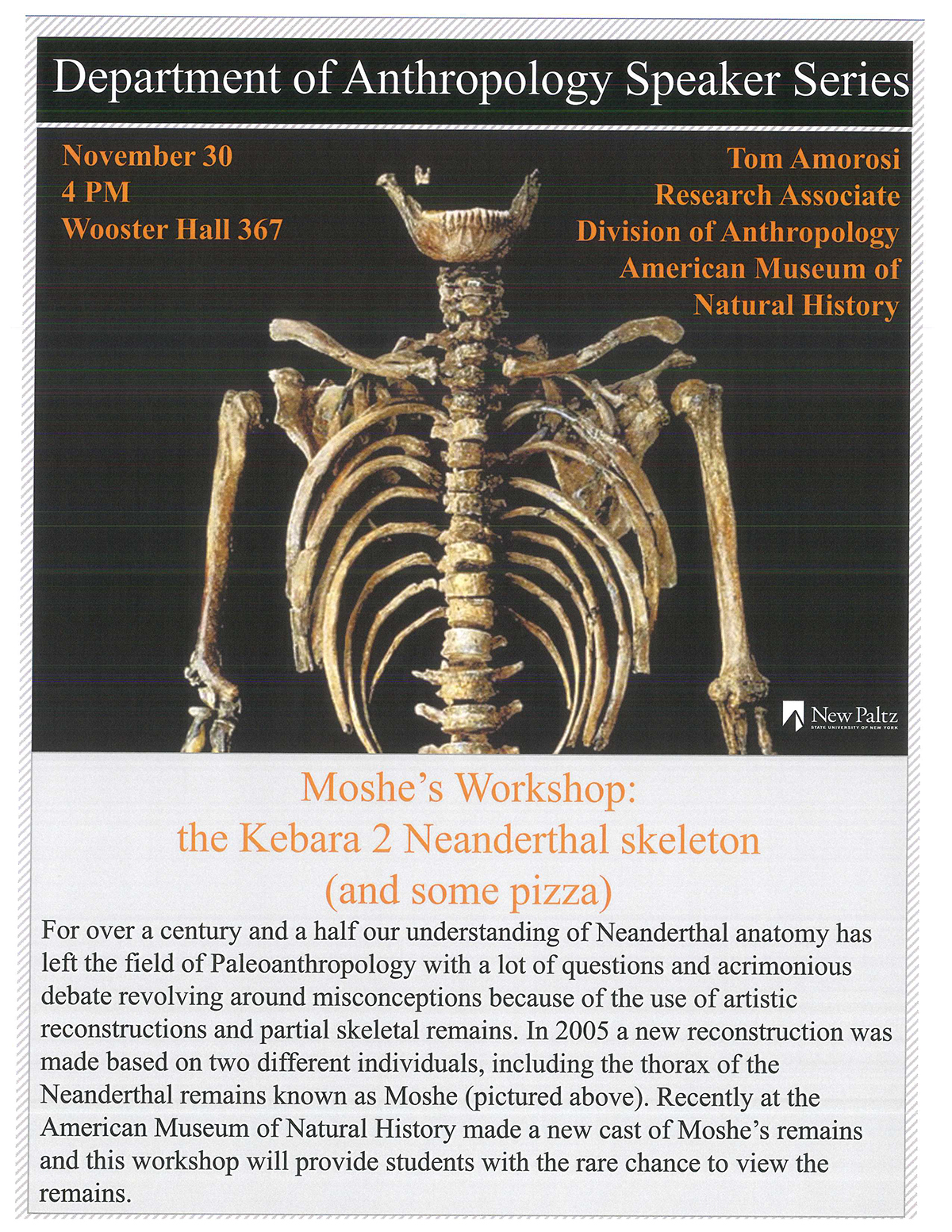 Music and Theater of Vietnam
Performances and Teaching Presentation by: Truong Hoang Chuong, Mai Thi Tuyet Hoa, Ta Thi Giang Son, Ta Thi Dan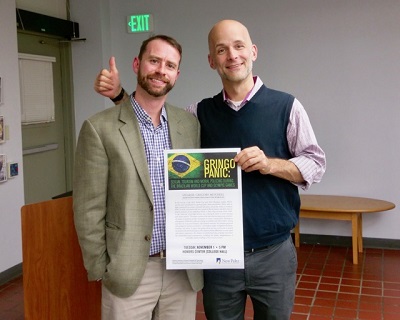 ---
Sexual Tourism and Moral Policing During the Brazilian World Cup and Olympic Games
Gregory Mitchell (Assistant Professor of Women's Gender & Sexual Studies, Williams College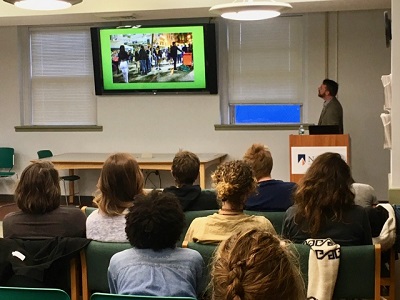 ---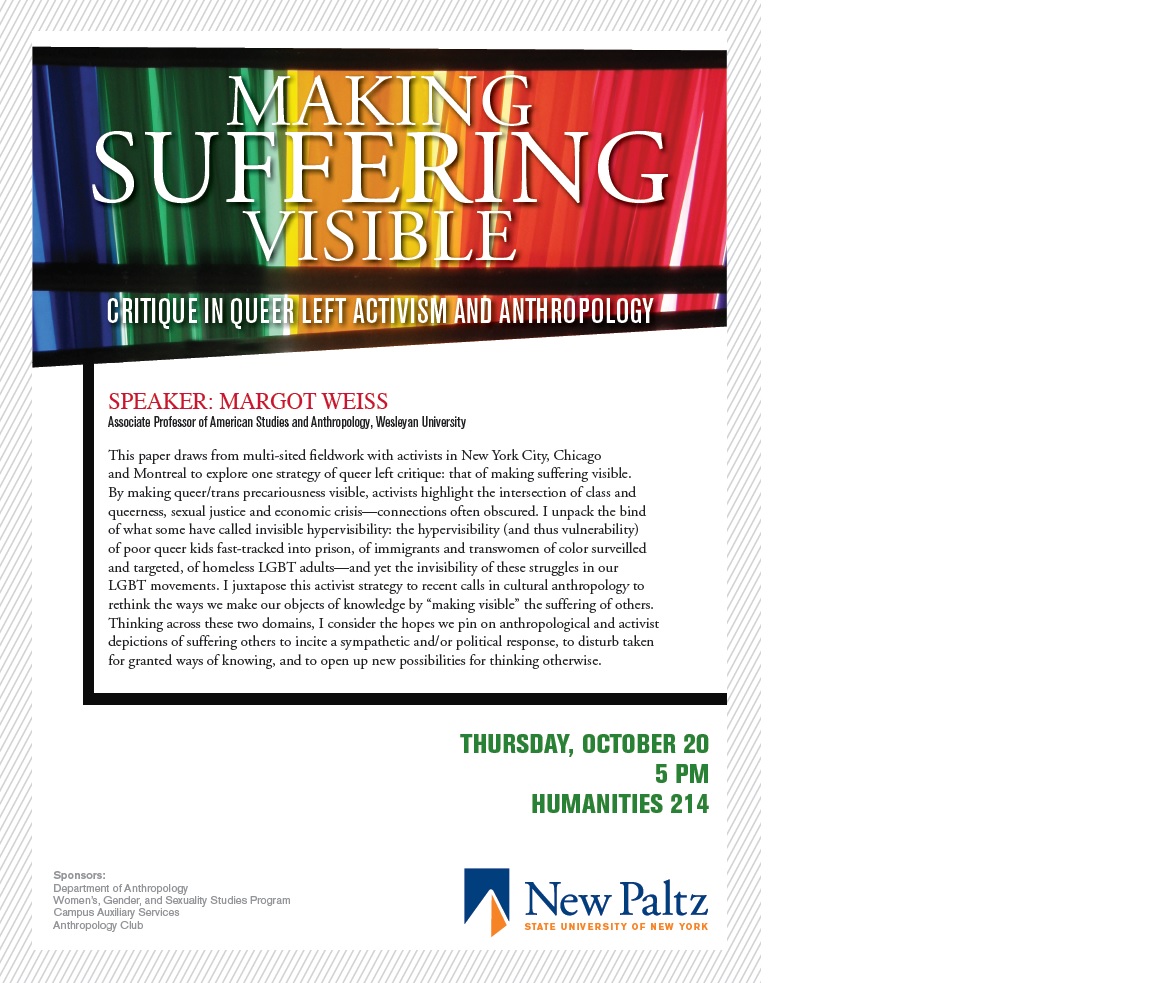 ---
SAVE THE DATE!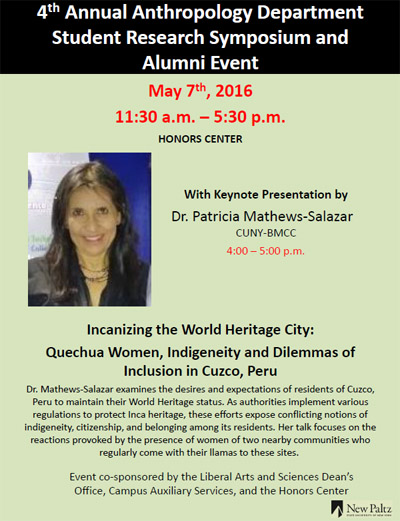 On May 7, 2016 the Anthropology Department will be hosting its Fourth Annual Student Research Symposium and Alumni Reunion at the Honors Center. The graduating Anthropology majors will be presenting their capstone projects from 12:30 - 3:00, followed by an Alumni reception. At 3:30, we will have the induction ceremony for those majors receiving honors. The keynote presentation this year will be given by Dr. Patricia Mathews-Salazar who will be discussing her research on conflicting notions of indigeneity, citizenship, and belonging among Quechua women living in Cuzco, Peru.
---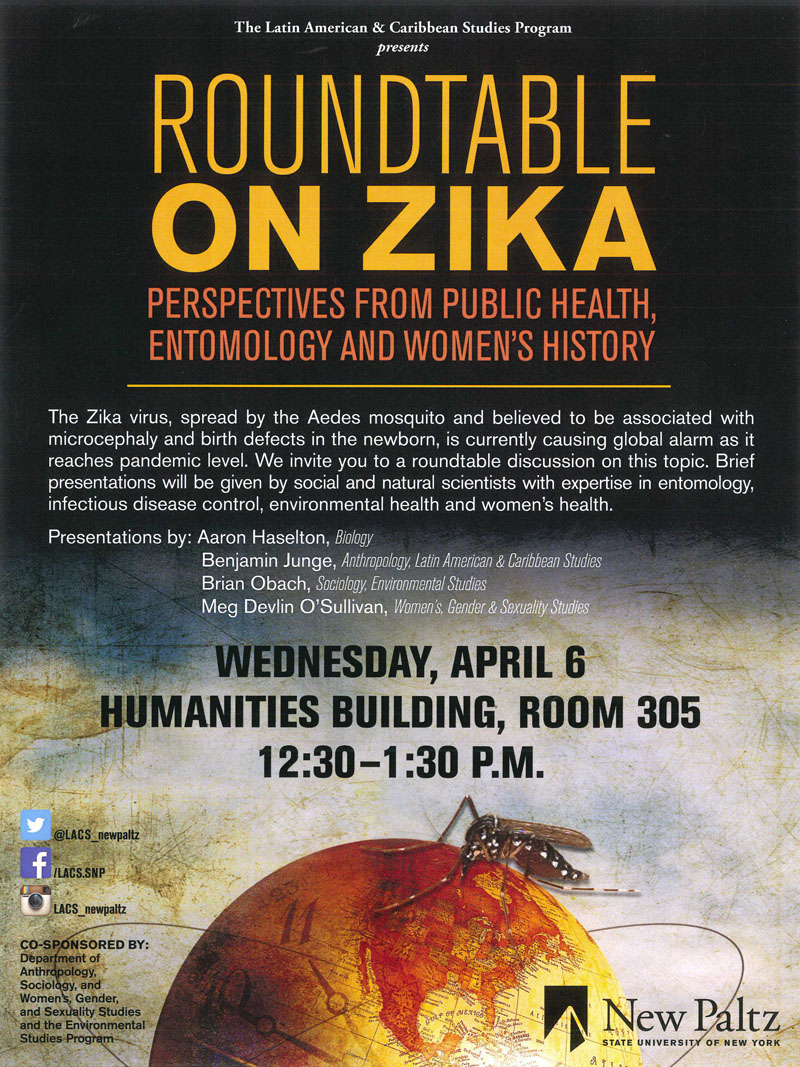 On Wednesday April 6, Ben Junge has organized the following roundtable discussion on the Zika virus:
Perspectives from Public Health, Entomology, and Women's History Presentations by Aaron Haselton (Biology), Benjamin Junge (Anthropology, Latin American & Caribbean Studies), Brian Obach (Sociology, Environmental Studies), Meg Devlin O'Sullivan (Women's, Gender & Sexuality Studies)
The discussion will be in the Humanities Building, Room 305 from 12:30-1:30 pm.
Roundtable on Zika (PDF)
---
Faculty Presentation
On Feb. 17, 2016, Professor Ken Nystrom gave a talk at the Sojourner Truth Library (Lobby Gallery @ 4 p.m.) entitled "Race, Poverty, and the Structural Violence of Dissection in 19th century United States." In the talk, Professor Nystrom discussed the structural violence experienced by blacks and the poor manifested in the illegal (and legal) appropriation of their dead for anatomical study. Specifically, Nystrom looked at skeletal evidence of dissection recovered from historic cemeteries that speak to how these groups were marginalized and did not have the political or economic means to stop this type of activity.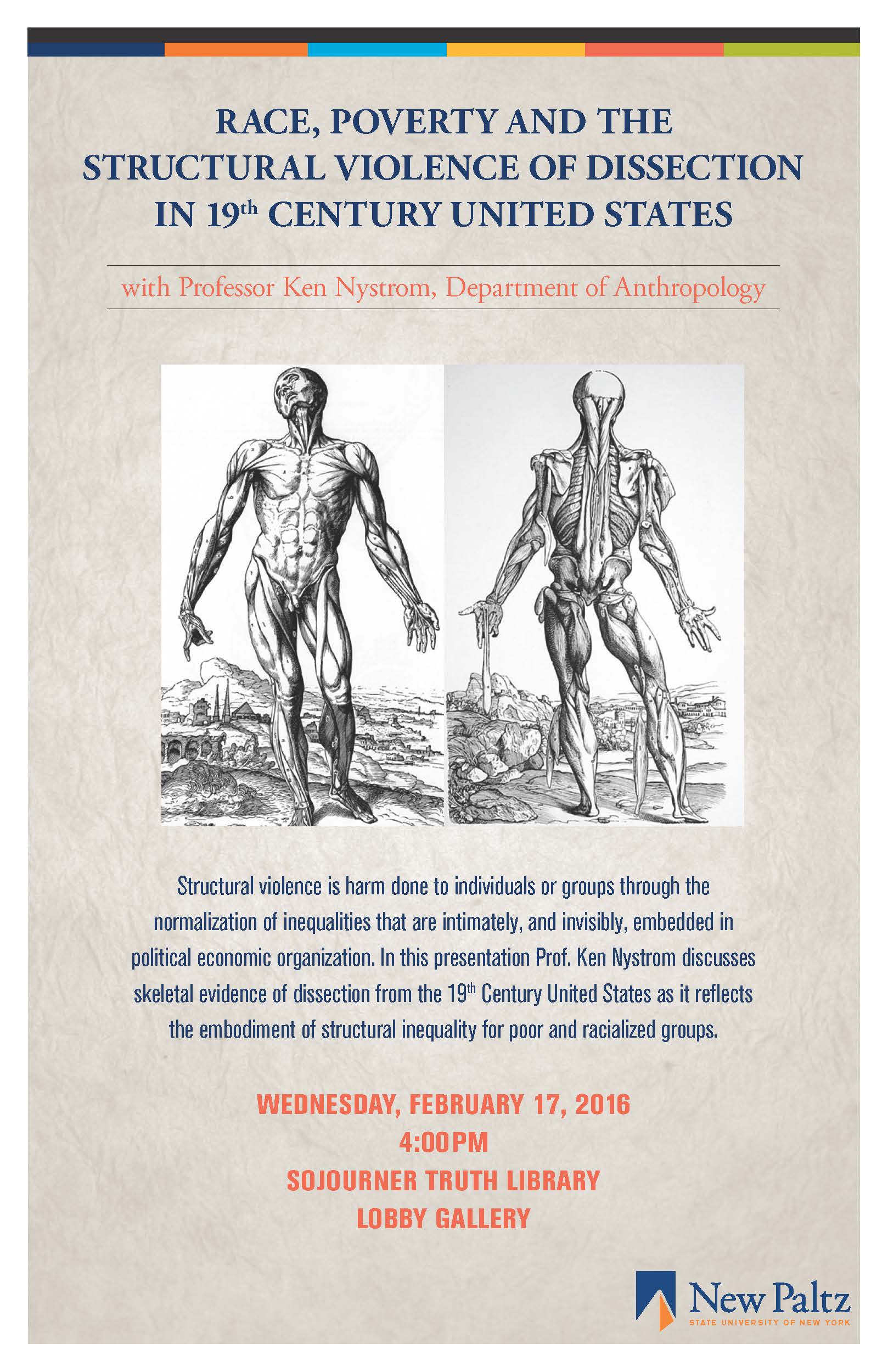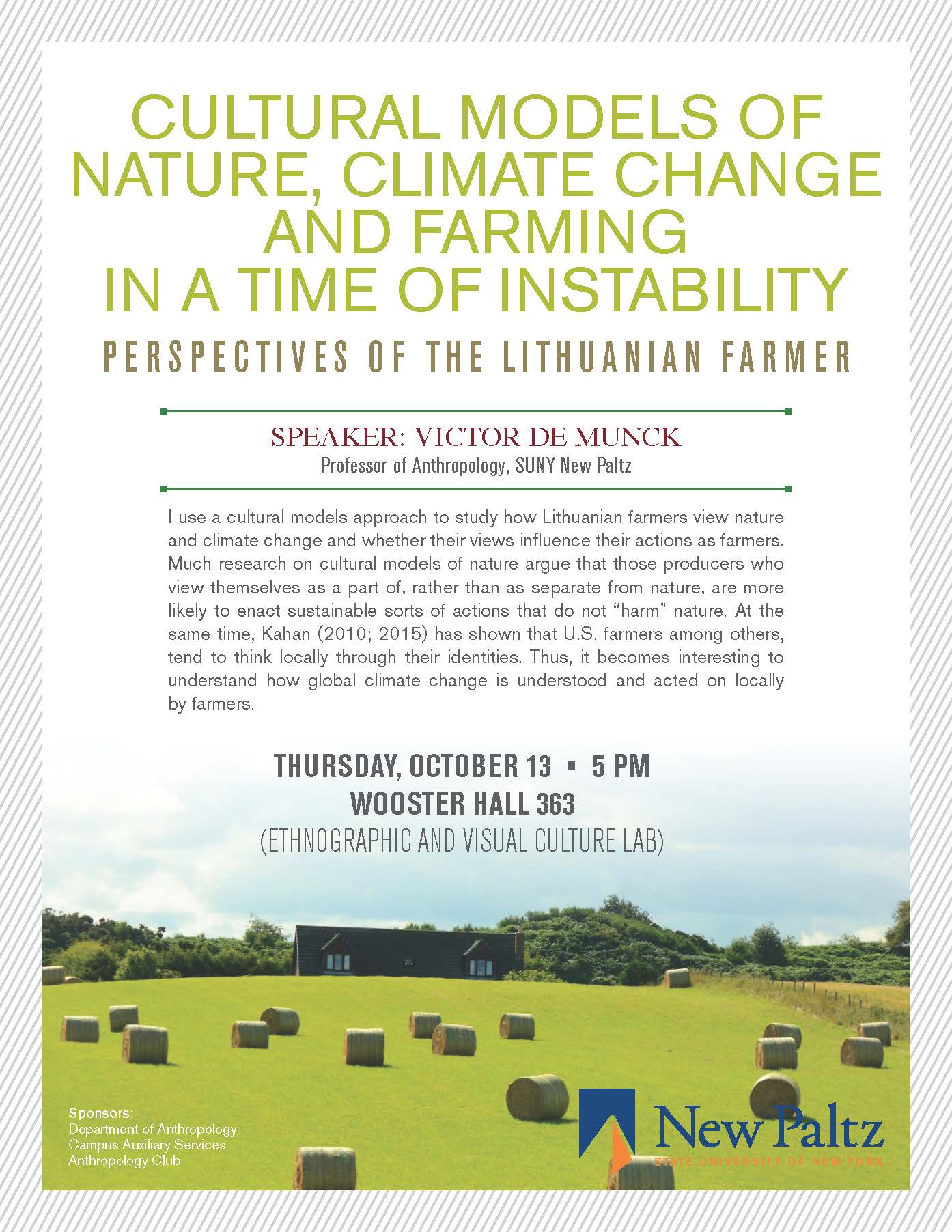 The Anthropology Department would like to you to attend a talk by our own Victor DeMunck who has spent the last two years in Lithuania teaching and conducting research. Apologies for the short notice, but we hope to see you there!
CULTURAL MODELS OF NATURE, CLIMATE CHANGE AND FARMING IN A TIME OF INSTABILITY PERSPECTIVES OF THE LITHUANIAN FARMER I use a cultural models approach to study how Lithuanian farmers view nature and climate change and whether their views influence their actions as farmers. Much research on cultural models of nature argue that those producers who view themselves as a part of, rather than as separate from nature, are more likely to enact sustainable sorts of actions that do not "harm" nature. At the same time, Kahan (2010; 2015) has shown that U.S. farmers among others, tend to think locally through their identities. Thus, it becomes interesting to understand how global climate change is understood and acted on locally by farmers.
THURSDAY, OCTOBER 13
5 PM
Wooster Hall 363