University in the High School
The University in the High School Program (UHS) at SUNY New Paltz provides students with the academic challenges of college-level curricula during their final year(s) of high school. UHS courses can help students develop the necessary skills and experience needed for academic success in college, and can help get a jump start on college credits while in high school. This program continues to support SUNY New Paltz's mission to help bridge the gap between high school and college-level study, and aims to motivate students to continue college level work after graduating from high school.
Classes & Registration
Please note, some courses have prerequisites and must be taken in order to take the next courses. Please review our prerequisite policy using the link below.
Pay for your Course(s)
The UHS Program through SUNY New Paltz has a fixed rate per course, as follows
$175 per course
$75 per course for students who qualify for free-reduced lunch programs at their high school *documentation required*
You will be instructed via email when and how to pay for your course(s), and then you will follow the instructions below.
Policies
The University in the High School Program is governed by several policies set by both SUNY Administration and SUNY New Paltz. Please review the below policies to fully understand the various policies of the program.
Courses are intended for students who are in their junior and senior years of high school. Certain students are accepted at the discretion of the high school teacher. Certain courses require prerequisites and students WILL NOT be registered for courses unless they have taken the prerequisites and received a "C" or better.
University in High School is intended to be a part-time program therefore University in the High School students may NOT register for more than 11 credit hours during a single semester.
A student intending to withdrawal from a UHS course MUST notify the Executive Director, Lisa Jones, of their intent to withdraw before the posted withdrawal date in the registration packet. Notifying your guidance counselor or teacher and not notifying the program assistant will not constitute a withdrawal. Failure to withdraw properly from a course will result in a grade of "F." There are NO tuition refunds for withdrawals. You can select the withdrawal form: UHS Withdrawal Form.
While no guarantee can be offered, we have found that credits earned in the UHS with a grade of "C" or better are usually accepted by American colleges and universities. Students interested in attending a particular college or university are advised to inquire about the transferability of SUNY New Paltz credits to that particular college or university prior to enrolling in a University in the High School course.
SUNY New Paltz reports GPA (grade point average) on a 4.0 scale. The top grade is an A, which equals 4.0. This is the standard scale at most colleges, and many high schools use it. If your high school uses a different or weighted system, your grade will be converted to a 4.0 scale. Grading Appeals should be made within the academic year in which the student took the course.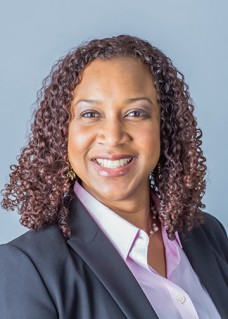 As the Executive Director of Special Sessions and Partner Programs, Lisa works with partner schools to set up classes for the academic year. She manages the program, including the student creation and registration process. In addition, Lisa works with Student Accounts on campus to handle the student fees and billing.
Contact: