Meet President Wheeler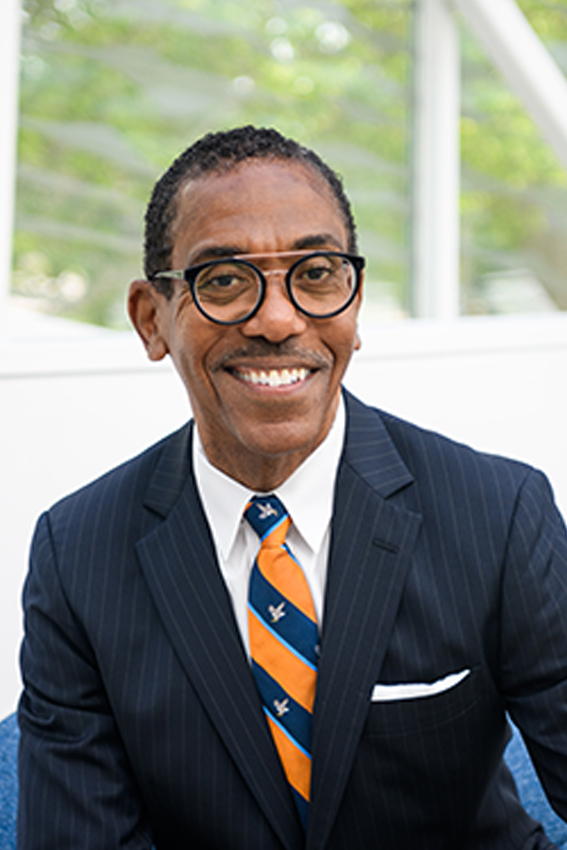 Darrell P. Wheeler
President
President
Darrell P. Wheeler was appointed the ninth President at the State University of New York at New Paltz in July 2022.
As President, Wheeler is responsible for all aspects of campus academic and administrative operations. The President represents the campus's interests within the SUNY System and with local, state and federal elected officials and surrounding communities, and leads or supports many aspects of the University's role in SUNY and New York State economic development initiatives. Wheeler serves on the Board of Directors for the Hudson Valley Economic Development Corporation.

The President directs strategic planning and initiatives at the University to maintain robust enrollments, improve the student experience, and the University's educational contributions, strive for inclusive excellence, strengthen the University's role and visibility in the region, enhance alumni relations, improve philanthropic success, and enhance institutional effectiveness through sound fiduciary management. The President also communicates with students, faculty, staff, alumni and the broader community about institutional matters, and works closely with the SUNY New Paltz Foundation, which raises and manages private funds to support the University and its goals.
Wheeler brings to the role more than 30 years of teaching, research and community partnership experience in health disparities research with extensive scholarly work with local and national Black men who have sex with men communities. He has worked to promote the engagement and success of underrepresented minorities in HIV-prevention sciences. His research, teaching, and community engagement work has demonstrated a deep understanding of the use of data and evidence in developing innovative programs and policy initiatives, especially related to health with marginalized and oppressed groups.
Wheeler currently serves on the U.S. Presidential Advisory Council on HIV/AIDS (PACHA); is a member of the SUNY Research Council; is on the Executive Management Committee of the HIV Prevention Trials Network; co-chairs the HIV Prevention Trial Networks HPTN Scholars Program, which has become a model for other mentoring programs to foster career development among underrepresented minority scholars; and is on the Board of Directors for the NASW Assurance Services Incorporated.
Prior to coming to New Paltz, Wheeler served as Provost and Senior Vice President for Academic Affairs at Iona University; as Dean of the School of Social Welfare and Vice President for Public Engagement at the University at Albany; and Dean for the School of Social Work at Loyola University Chicago. He has additionally held academic positions at Hunter College, CUNY, Columbia University, and the University of North Carolina at Greensboro.
Wheeler received his Ph.D. in social work and MPH in health administration from the University of Pittsburgh, his MSW in health/mental health from Howard University, and his BA in sociology from Cornell College. He served in the United States Air Force and as an intern officer in the U.S. Public Health Service Commissioned Corps.
Wheeler and his husband, Donovan Howard, a retired insurance professional, reside in New Paltz.