Renée C. Byer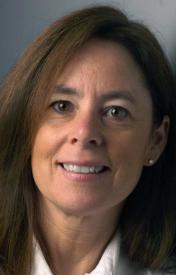 »
News & Events
» Announcement
»
Profile
»
Renée C. Byer Opening Night
Renee C. Byer won the 2007 Pulitzer Prize for Feature Photography for a year-long series of black and white photographs in The Sacramento Be. She offers an intimate portrayal of a single mother and her young son as he loses his battle with cancer.
Renée Byer's Pulitzer Prize winning photography
---
Renée C. Byer
Eight well-known journalists have preceded Byer as Ottaway professors
. Three have been Pulitzer Prize winners, including former New York Times investigative reporter and columnist Sydney Schanberg; Bernard Stein, an editorial writer with the Riverdale Press in the Bronx; and John Darnton, a former Times foreign correspondent.
The other professors were award-winning National Public Radio reporter Ann Cooper, who headed the nation's foremost advocacy group for the protection of journalists; Roger Kahn, the author of 20 books and one of America's foremost literary journalists; Trudy Lieberman, one of America'€™s best consumer reporters; Martin Gottlieb, the editor of the International Herald Tribune and an award-winning New York Times reporter; and, last year, Barney Calame, an award-winning Wall Street Journal editor and former public editor of The New York Times.
The Ottaway Professorship is named for the founder of Ottaway Newspapers, which was a coast-to-coast group of community newspapers. The largest newspaper in the group was the Times-Herald-Record in Middletown. The group was sold to the News Corporation in 2007.
Profile
Renée C. Byer is a Senior Photojournalist with the Sacramento Bee, USA and the recipient of the 2007 Pulitzer Prize for Feature Photography for her project "A Mother's Journey," an intimate portrayal of a single mother's emotional and financial struggle as her son battled neuroblastoma, a rare form of childhood cancer.
This year long documentary project published as a four-part series and on the Web as a multimedia package garnered many awards, including The World Understanding Award and second place multimedia feature picture story at Pictures of the Year International; Society of Professional Journalist's Sigma Delta Chi Award for feature photography; Casey Medal for Meritorious Journalism; second prize Days Japan International Photojournalism Award and an honorable mention in the UNICEF Photo of the Year Award, among others.
In 2005 her pictures titled "Seeds of Doubt," documented issues regarding genetically engineered crops and entailed traveling to Africa, Europe, Mexico, Canada the Midwest and California. This series was honored with the World Hunger's Harry Chapin Media Award for Photojournalism and received the National Press Photographer's Association's First place award for Nature and Environmental Picture Story in the Best of Photojournalism contest.
Renée was awarded the McClatchy President's Award in 2005 for her photographs "Woman at War," a series examining the struggles of women in the U.S. military from training to post traumatic stress syndrome during the Iraq War era. She has a photo from this series touring with "The American Soldier" exhibit by curator Cyma Rubin.
Other awards include the Associated Press Mark Twain Award for excellence in news photography and a finalist Dart award for excellence in reporting on victims of violence chronicling a father and son after the mother committed suicide from post-partum depression. She has received numerous awards including honors from NPPA, POYi, AP, SND, Best of the West, Best of Gannett and regional and national contests in photography, picture editing and design.
Renée mentored and helped edit freelancer Stephanie Welsh's Pulitzer Prize winning photos that were published by the Newhouse News Service, of a female circumcision rite in Kenya, 1996.
Renée's work has been exhibited at LOOK3 Festival of the Photograph in Charlottesville, VA; Exposure Gallery in San Francisco, CA; Photographic Center in Palm Beach, FL; The Hartmann Center Art Gallery, Peoria, IL; The Muroff Kotler Visual Arts Gallery, Stone Ridge, NY; FotoWeek, Washington, DC; Photokina, Cologne, Germany; Days Japan International Photo Exhibit, Yokohama, Japan and at the International Children's Cancer Day, Madrid, Spain. An interactive video interview with Renée and her twenty Pulitzer Prize winning photos can be viewed in a kiosk permanent exhibit at the Newseum, Washington, DC.
Her work has been profiled in magazines including Paris Match, Newsweek Asia, Marie Claire, El Mundo, El Pais, Days Japan, Rangefinder, People, Photo District News, View in Germany and BHMAGAZINO in Greece among others. She was also a contract photographer for the book "America at Home." Renée is represented by ZUMA press photo agency.
She was honored to be a speaker at TEDx Tokyo, 2009. She has served as a keynote speaker at the adidas' Collaboration Summit in Kuala Lumpur, Malaysia and at the Bellingham Visual Journalism Conference in Bellingham, WA and is a frequent lecturer at professional gatherings including the Northern Short Course in Photojournalism; Pictures of the Year International; National Press Photographer's Flying Short Course in Chicago, IL, San Jose, CA and Washington, DC; National Press Photographer's Multimedia Immersion conference, Portland, OR; Atlanta Photojournalism Seminar and at the College of Physicians of Philadelphia, PA.
She is active with education of photojournalism at colleges and workshops and has taught at the Angkor Photography Festival in Siem Reap, Cambodia where her student won the prestigious Paris Match award; Donald W. Reynolds School of Journalism, Reno, NV; Walter Cronkite School, Phoenix, AZ, The Poynter Institute for Media Studies, St. Petersburg, FL; Chinatown in Tokyo, Japan; The Collaboration Summit in Kuala Lumpur, Malaysia; Foundry Photo Workshop, Mexico City, Mexico and has also served on the faculty at the Mountain Workshops three years at Western Kentucky University. She most recently was a BUNN lecturer at Bradley University, Peoria, IL.
She has served as a consultant on ethics in photojournalism at the Mainichi newspapers in Tokyo, Japan and was a member of an ethical panel that included a Supreme Court Justice and several editors from leading publications in Madrid, Spain. She has judged numerous photo contests including the WPJA three times; Alexia Foundation for World Peace; Days Japan International Awards where she has been the only USA judge for the past two years. Renée has also co-chaired for NPPA's Women in Photojournalism for several years and spoke about inspiration at the conference in Albany, NY.
A frequent Judge at national and international photo contests she has most recently judged the National Press Photographer Association Pictures of the Year competition at the Poynter Institute for media studies in St. Petersburg, FL.
Born in Yonkers, NY, Renée graduated cum laude from Bradley University in Peoria, IL in 1980. She was recently inducted into their elite Centurion Society. The professions range from photojournalist to physician to ambassador. The Centurian Society began in 1982 and has inducted 154 distinguished members who have been leaders in their fields.
Renée is also a graduate from Ulster County Community College, 1978, and was proud to join her brother Thomas as a distinguished Alumnus as the first siblings to both receive the honor.
Renée who has worked at a number of dailies throughout the USA as an editor, designer and photojournalist is married to Paul Kitagaki, Jr., a Senior Photographer at the Sacramento Bee who shared in the Pulitzer Prize for coverage of the Loma Prieta earthquake while at the San Jose Mercury News.