New Paltz Loop Bus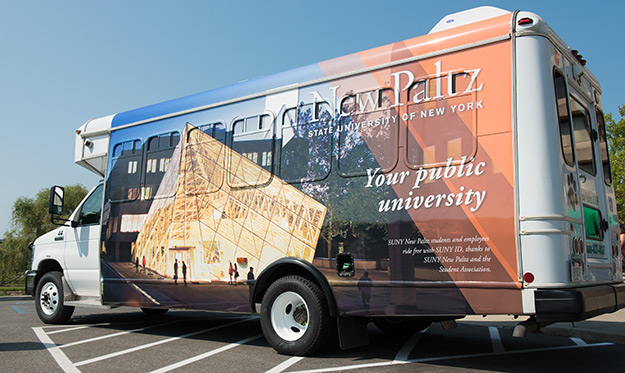 Students, faculty and staff can now ride a FREE local New Paltz shuttle around the Village and Town of New Paltz if they show their student or faculty/staff ID.
The New Paltz Loop is a collaboration that was spearheaded by the SUNY New Paltz Student Association under the leadership of Student President Ben Olsen and former Student Association President Brian Gold; SUNY New Paltz; the Town of New Paltz

; the New York State DOT

; and Ulster County Area Transit

(a service of Ulster County).
The Loop bus will regularly travel in 30-minute loops throughout the core areas of the Town and Village of New Paltz, as well as the SUNY campus, from 7:30 a.m. -10 p.m. daily.