40 Under Forty returns with new roster of accomplished alumni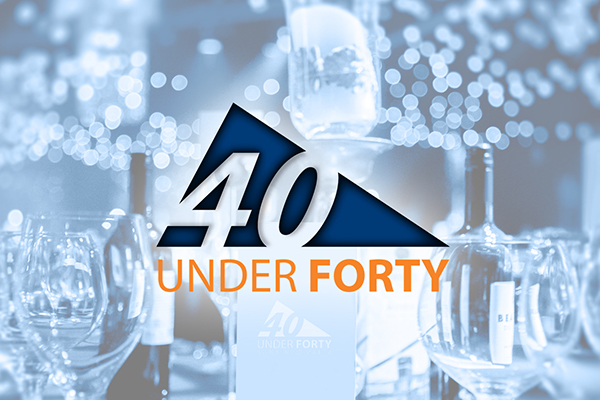 The SUNY New Paltz 40 Under Forty awards recognition program returned to Novellas at New Paltz on June 4 to honor a new group of successful, inspiring alumni under 40.
This year's 40 honorees were the product of our most competitive selection process to date, with 115 alumni in education, the arts, science, technology, medicine, business, media and government being nominated for their distinguished achievements both in their careers and communities.
[Click here to view photos from the 2022 40 Under Forty Celebration]
Women's Leadership Summit returns in person with best and brightest alumnae and leaders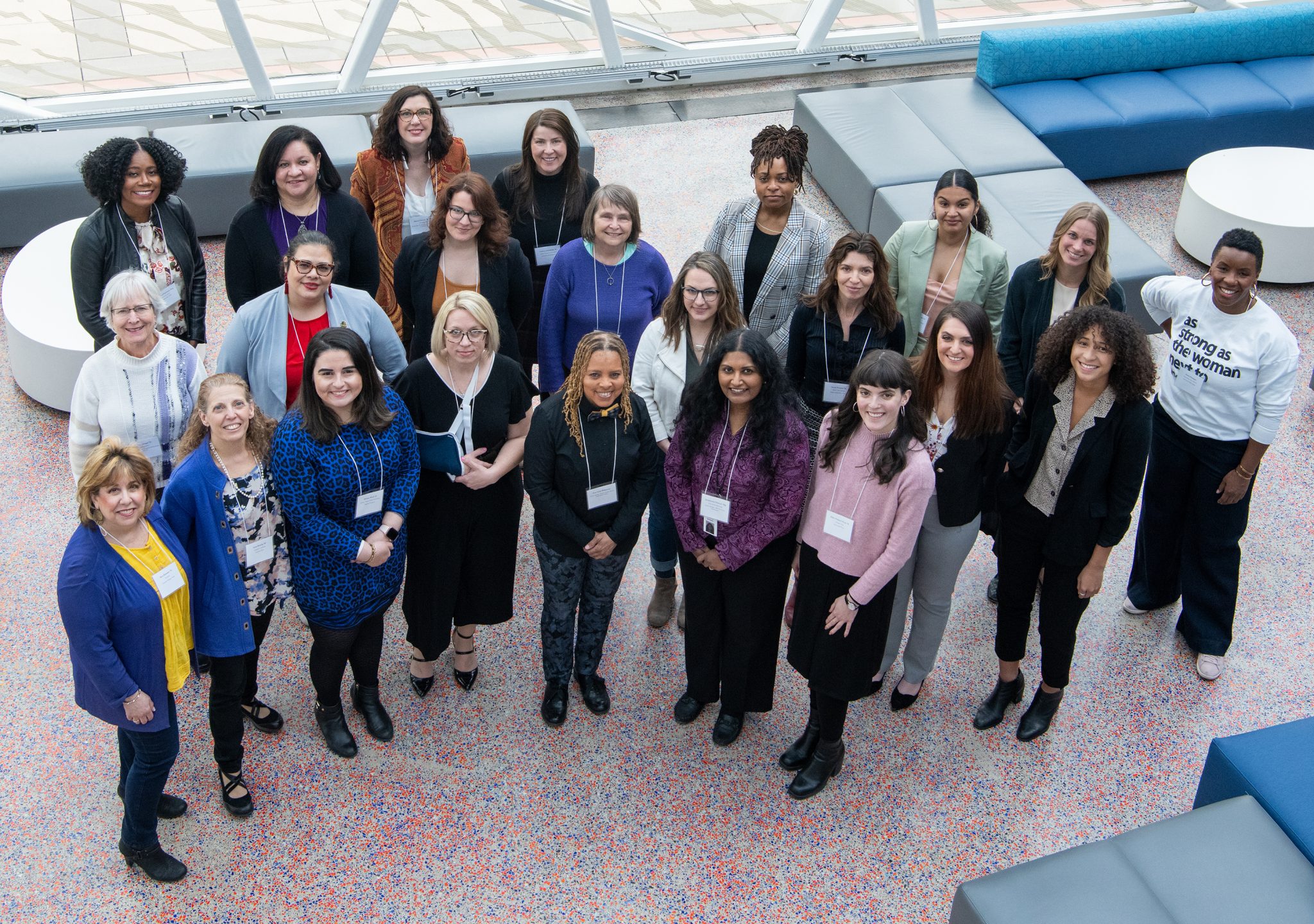 Twenty-eight SUNY New Paltz alumnae and thought leaders offered first-hand career advice on accelerating and achieving professional goals to students at the seventh annual Women's Leadership Summit on March 30, 2022.
Hosted by the Office of Development and Alumni Relations and sponsored by the SUNY New Paltz Foundation, the Summit featured several small conversation groups led by alumnae and business experts in fields ranging from media to engineering to higher education.
This year's event marked the first in-person Summit since the COVID-19 pandemic began.
"I'm really excited to have welcomed our alumnae and thought leaders to our Women's Leadership Summit, our first live event since 2019," said Lisa Sandick, program director for special events and sponsorships at SUNY New Paltz.
"Creating a dialogue with the material": Sustainable initiative gives theatre sets a new life in Sculpture Program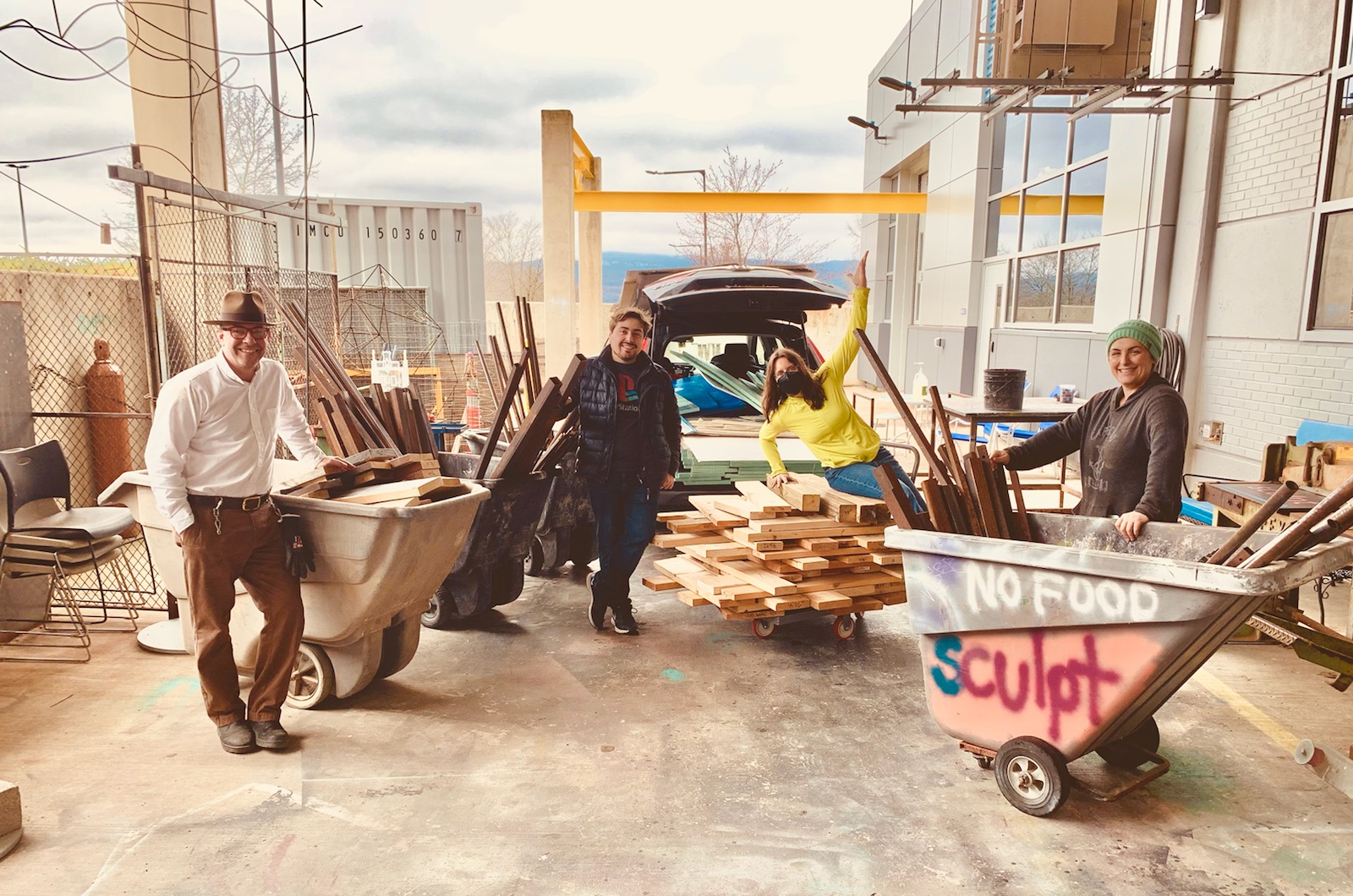 There was a time when the wood used to create theatrical sets in SUNY New Paltz productions would be discarded after use. However, a new initiative created by theatre and art students and faculty is preserving those materials and remaking them anew.
The project came about when Sylviane Sherwin, technical director for the Department of Theatre Arts, noticed a bunch of discarded materials in her office.
"I inherited a very big room with a lot of materials that we could no longer use," she said. "I reached out to the Art Department because I had heard that they use similar materials for projects."
Instructional Support Technician Kelly McGrath and Ed Felton, the wood design instructor, answered the call. They helped give that wood a second life in the Sculpture Program, which in recent years has made it a point of emphasis to integrate sustainability learning outcomes across their curriculum.
"We are creating a dialogue with the material," said McGrath. "We are thinking of wood as a living material that has a whole lifecycle existing before it becomes an art material."
One beneficiary of the program was recent MFA graduate Emilie Houssart '22g (Sculpture), whose spring 2022 thesis installation was made entirely from upcycled materials from the theatre department, the Samuel Dorsky Museum of Art, Sculpture faculty and local reuse sites
"Our department prioritizes intersectional sustainability, from community health to conscious material usage," Houssart said. "Sculpture doesn't have to be toxic – we learned it can be low-impact, and it can be entangled with the world in generative ways too."