Athletics Engages Student-Athletes Despite Canceled Competitions
When the presidents of the State University of New York Athletic Conference (SUNYAC) in consultation with the SUNYAC board of directors, suspended the fall and winter 2020 seasons in response to health and safety concerns related to the COVID-19 pandemic, the Department of Athletics, Wellness and Recreation at SUNY New Paltz sought ways to engage its scholar-athletes.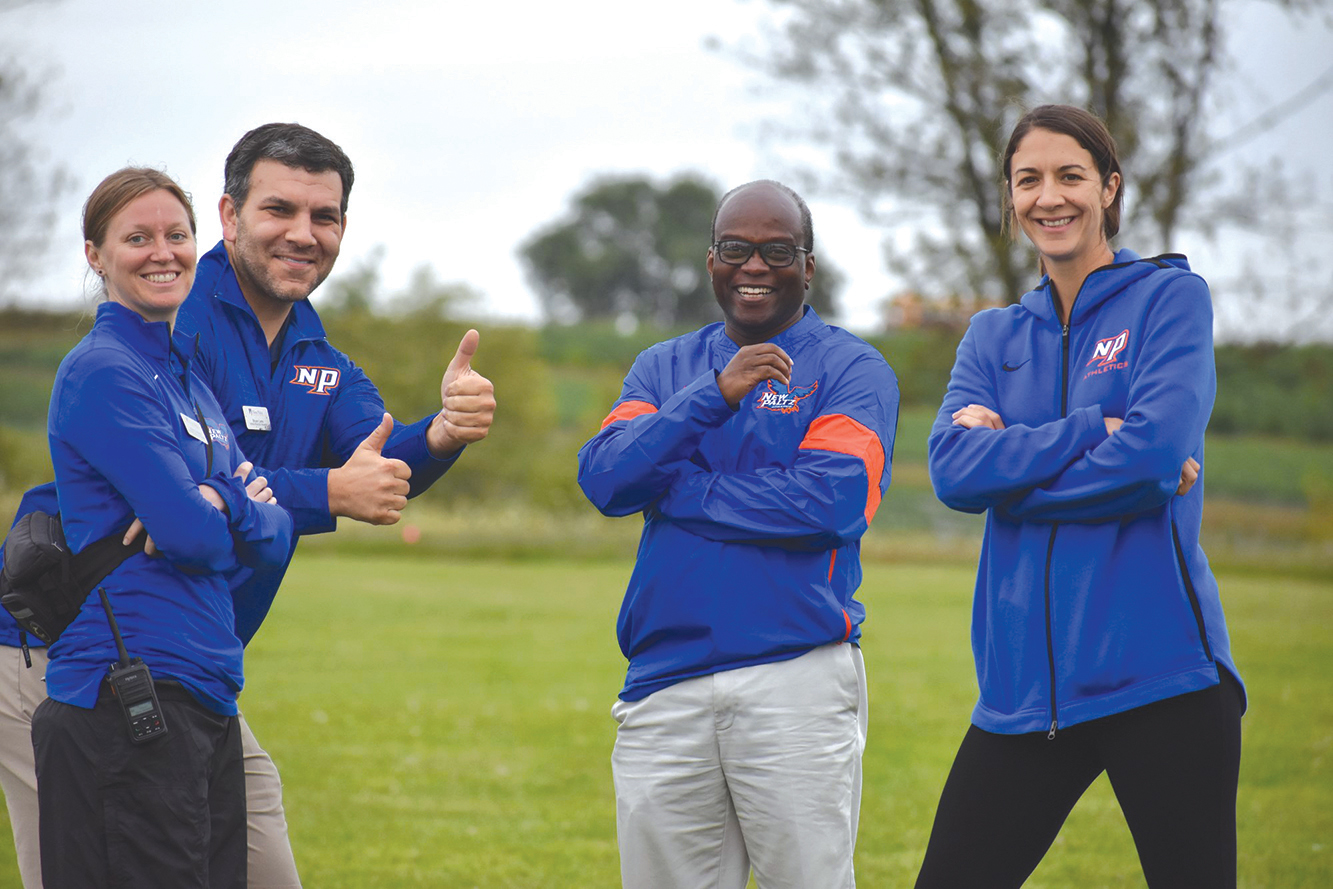 "Given that it is impossible at this point to eliminate the risk of exposure to COVID-19 even in situations without the close and sustained contact of intercollegiate athletic play, the decision to cancel all competition was, in the end, the only one to make," said Stuart Robinson, former SUNY New Paltz athletics director, in a letter to student-athletes.
After 28 years at New Paltz, Robinson left New Paltz in August to become an assistant vice president and the director of athletics at New York University.
Despite the suspended seasons, coaches and teams are having virtual meetings on several topics, such as social justice, voter registration, leadership development, mental health, academics, and holistic wellness. Additionally, Allison Lindsay and Bryan Lurie, athletic trainers in the Department of Athletics, Wellness & Recreation, are at the center of SUNY New Paltz's process of contact tracing those who have been diagnosed with or possibly exposed to COVID-19. Keith Kenney '99 (Management) '10g (Education-School Leadership), assistant athletic director and men's basketball coach, is supervising the on-campus testing site.
Donations pour in to support students in need
From April 1 through Dec.15, 2020, more than $98,000 in new donations (gifts and pledges) poured in for the Student Crisis Fund.
When students encounter unpredictable financial hardship, such as an accident, illness, natural disaster or other unforeseen events such as the coronavirus—their success as a student is threatened. The Student Crisis Fund was developed to better respond to our students and provide one-time grants for essential academic needs such as books and supplies, or basic needs such as food, short-term housing, and transportation.
"Many of our students and their families are suffering financially right now," said Vice President for Development and Alumni Relations Erica Marks. "Emergency funds provide much-needed stability as they continue their academic journey. Knowing someone cares about their success is a powerful motivator."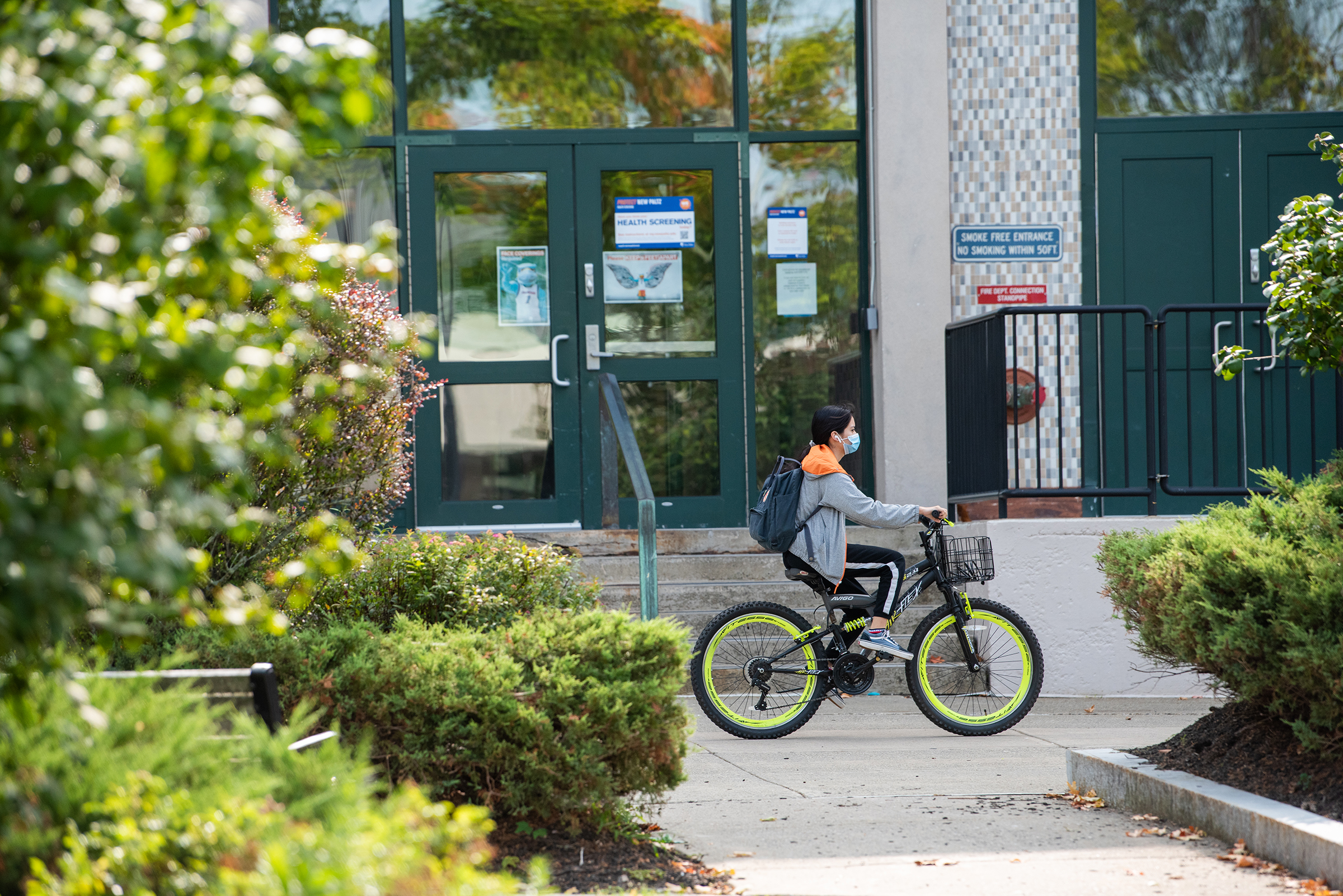 Additionally, changing financial circumstances can directly impact a student's ability to pay for tuition and other expenses, particularly for those students who are already economically stretched. The Crossing the Finish Line fund helps students (juniors and seniors) struggling with unanticipated changes in their economic situation, stay in college and finish their degrees.
The endowment grew by $214,000 thanks to new donations (gifts and pledges) received during 2020 (Jan. 1 - Dec. 15).
"Every dollar given up to $100,000 was matched thanks to two anonymous donors. We were encouraged by all the support received during this extraordinary time," said Marks. "Both the Student Crisis Fund and the Crossing the Finish Line Fund Endowment give students hope."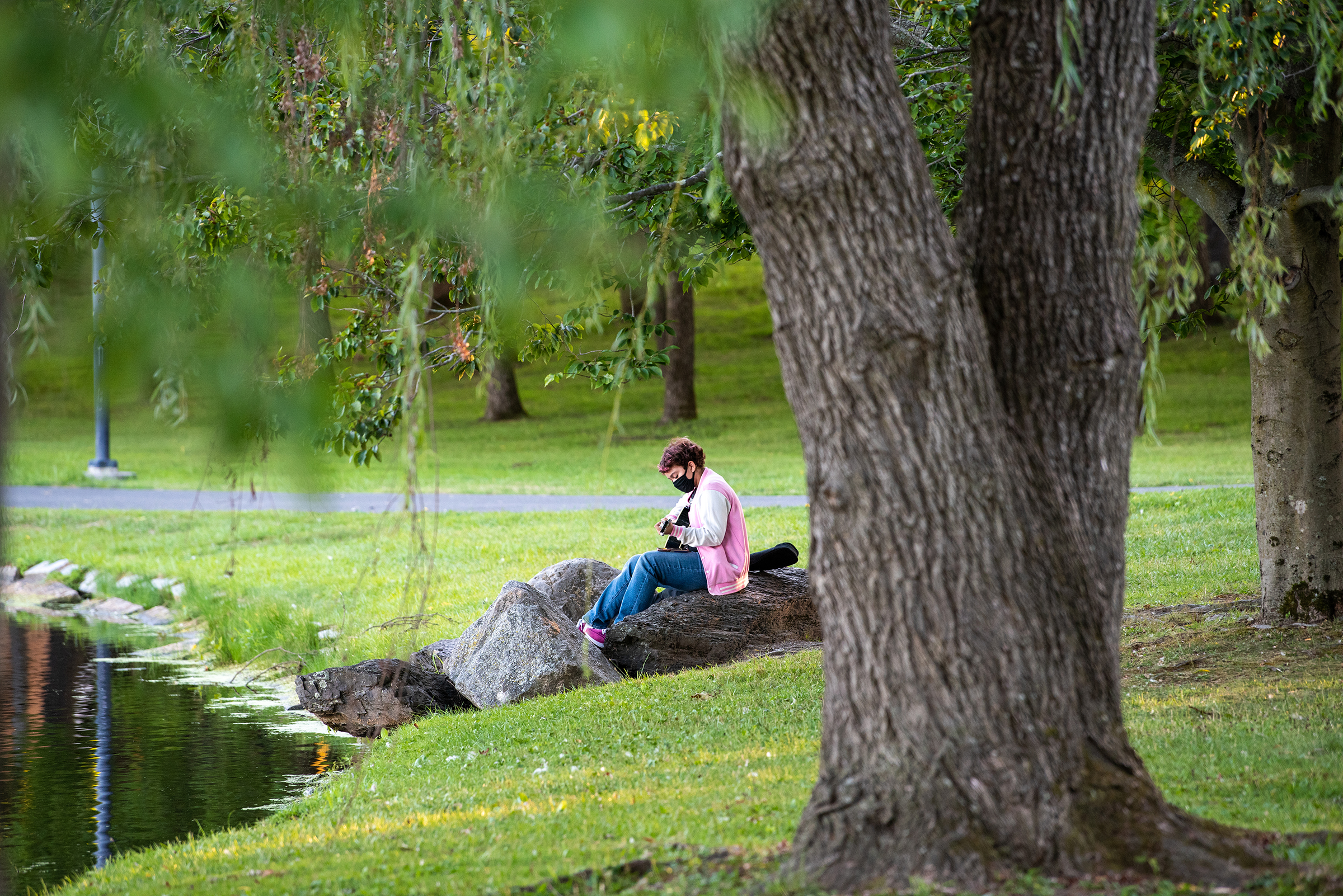 Vigilance by students, faculty and staff helped keep SUNY New Paltz COVID-19 cases low on campus.
In the classrooms and on the paths crisscrossing campus, adherence to the safety protocols of wearing masks and social distancing is in plain sight. We know that wearing masks and keeping a safe distance works not only in keeping us as individuals safe, but also works to keep our New Paltz community safe.
"We not me" is more than three simple words. It's a state of mind, a considerate and empathetic approach that has enabled us to move forward in these unprecedented and uncertain times. Thank you to our students, faculty, staff and visitors for protecting our community!
Read more about the Pledge to Protect New Paltz online.