Linguistics Program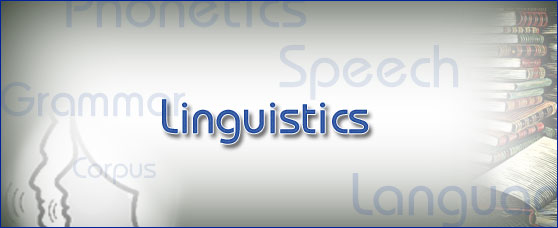 What is Linguistics?
Linguistics is the scientific study of language - its structure and use, how it is acquired, how it is represented and processed in the brain, how it varies by speaker and situation, and how it changes over time. Linguists seek to understand the diversity of human languages, and the common patterns that underlie all of them.
» Find out more about Linguistics now!
Linguistics at New Paltz
The Linguistics Program at SUNY New Paltz provides students with a solid foundation in the concepts and methods of contemporary linguistics. Courses offered cover the sounds of language (Phonetics), the structure of words (Morphology) and sentences (Syntax), the nature of meaning (Semantics), the use of language in the social context (Sociolinguistics), the acquisition of language (Language Development in Children), and the history and dialects of English (Development of Modern English, Black English: Language and Culture), among others.
Linguistics at SUNY New Paltz is an interdisciplinary program with strong ties to the departments of Communication Disorders, Communication and Media, Psychology, Philosophy, Black Studies, English and Foreign Languages. Through this multidisciplinary focus, students obtain a rich exposure to the study of language from diverse and complementary perspectives.
How to contact the program:
Dr. Oksana Laleko, Director
Linguistics Program
JFT 412
E-mail: lalekoo@newpaltz.edu
Fall 2018 Office Hours: Tuesdays and Thursdays 9:30-11:30am and by appointment